For the 539th Soundtrack of the Week we're listening to Lele Marchitelli's music for Paolo Sorrentino's The Young Pope.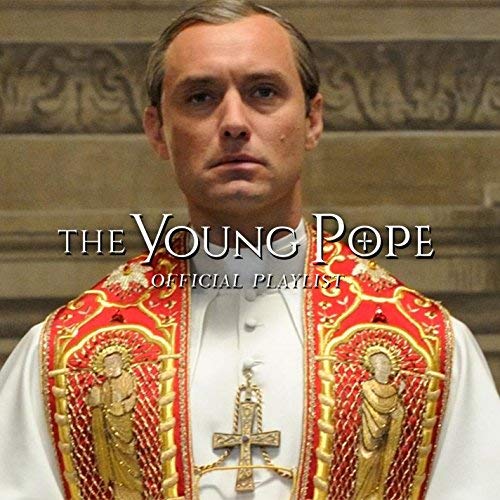 Actually the first thing on here is a solo vocal number by Korean singer Sumi Jo, who had also contribute an Academy Award-nominated song to Sorrentino's Youth. Called "The Dream", it's a haunting and beautiful piece, gracefully powerful.

Then we get into Marchitelli's score, which blends acoustic and electronic instruments in subtle and effective ways.

One of the best things about The Young Pope is the opportunity it gives for Sorrentino to compose images and create excitement and suspense with camera movement and editing. Marchitelli's music works with the visual element hand in glove.

Listening to it on its own, without the image, does lose something, though.

But "Fear of God" is a dreamy and satisfying piece of music. "Knowledge" increases the tension and creates a solid atmosphere of mystery, using mostly electronic instruments.

On the more light-hearted end of the spectrum are the bouncy "The Cardinals" and "Hair". The latter has a hint of Afro-pop, perhaps, an idea that's developed more in "Later".

"Sister Mary" is a cue that signals "goodness" quite clearly, and is written for Diane Keaton's character.

"The Blackmail" gets the dark and dangerous mood across just with piano and cello in a short but effective piece.

While most of the tracks on the album fit these profiles, a few stand out for doing something a little different, such as the swirling textures of "The Parents" and the slow, atmospheric, electric guitar-driven "Maddalena Ventura".

"Dreaming of You" and "Voiello Soul" also have great electric guitar sounds. I'd love to know who's playing it.
---