2018 October 10 • Wednesday
One of the reasons that Hank Williams was a proto-rock and roll star is that he was writing and recording hit songs that, in 1951, had lyrics like this: "I got a hot-rod Ford and a two-dollar bill / And I know a spot right over the hill / There's soda pop and the dancin's free / So if you want to have fun, come along with me".
Those elements—fast cars, money, dancing/sex/courtship and sensual pleasure—would end up more or less defining and dominating most of rock and roll when the genre took over a few years later.
And so we're looking at an actual hot rod magazine from 1956, several years after Hank Williams died in the back seat of a Cadillac on the way to a gig.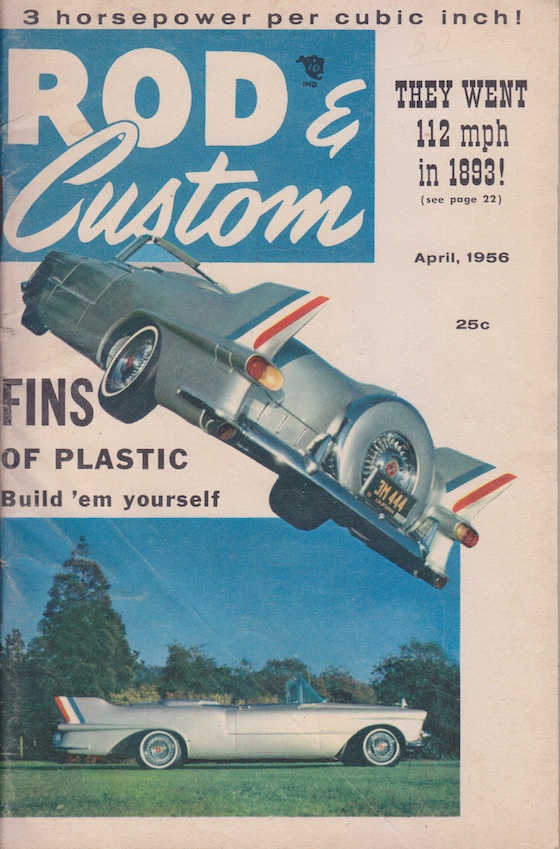 The layout of the cover caught my eye, as it no doubt was intended to do. The graphic design of the interior pages is similarly robust.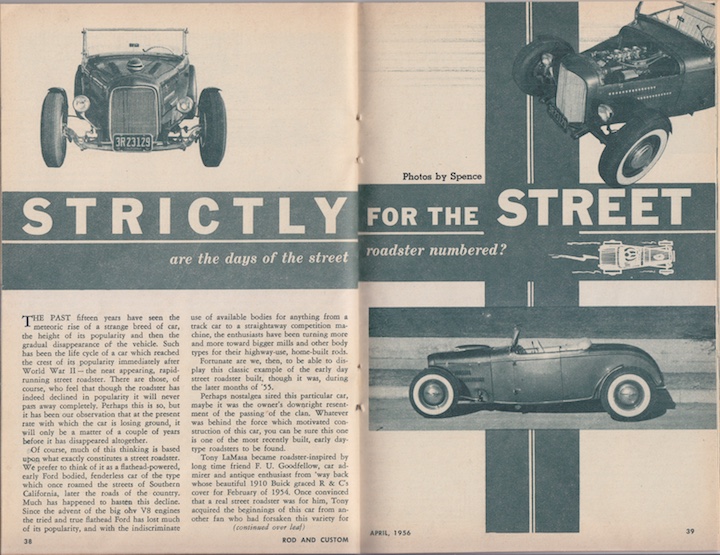 There's an interesting article about solving the radio paradox. You need to listen to music while you drive but the antenna ruins the look of the car. Introducing the No-Tenna system!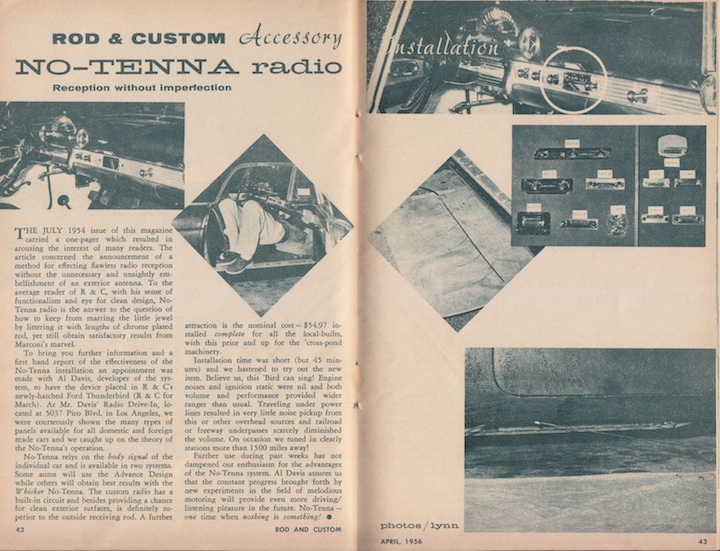 This might be only the second hot rod magazine from this time that I've looked at, and like the other one there's a feature on some female hot rodders. This story is about two young women who tow their junker of a car from Fort Worth, TX, to a custom shop in California, have it redesigned to their specifications, enroll in a local college while they wait for the work to be done, and then tow it back to Texas!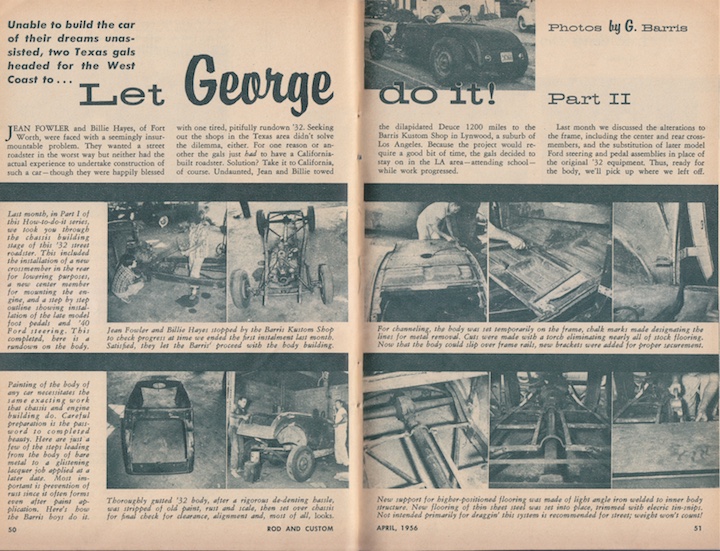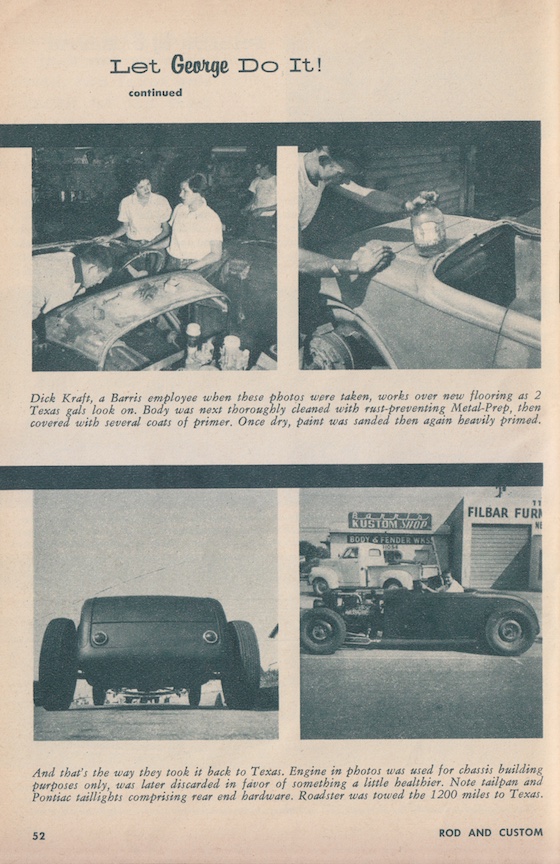 And finally there's this mixed media advertisement presenting us with a literal realization of a metaphor.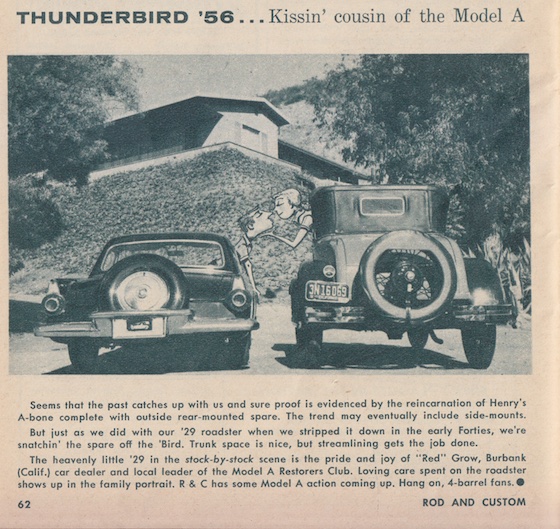 ---