2018 August 27 • Monday
The 532nd Soundtrack of the Week is Haruomi Hosono's score for a 1987 animated film version of The Tale of Genji.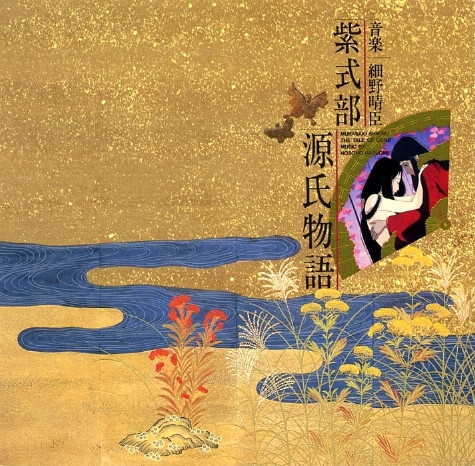 It's a beautiful score, meditative, crystalline, ethereal and also romantic.
Several traditional Japanese instruments are used as well as electronic synthesizers, creating a rich blend of sounds and textures.
Many of the plucked Japanese instruments are recorded with lots of reverb, giving them an immediate presence as well as a haunting quality. "Asatsuyu" demonstrates the effectiveness of this, as what sounds like a shakuhachi maneuvers around what's probably a koto while both float above a drone of rapidly strummed strings that sound like a mass of noisy insects.
I had never heard of this composer before and this soundtrack is wonderful!
---