2018 August 10 • Friday
New on the Intakt label is Now You Hear Me, a superb studio recording of Joey Baron and Robyn Schulkowsky.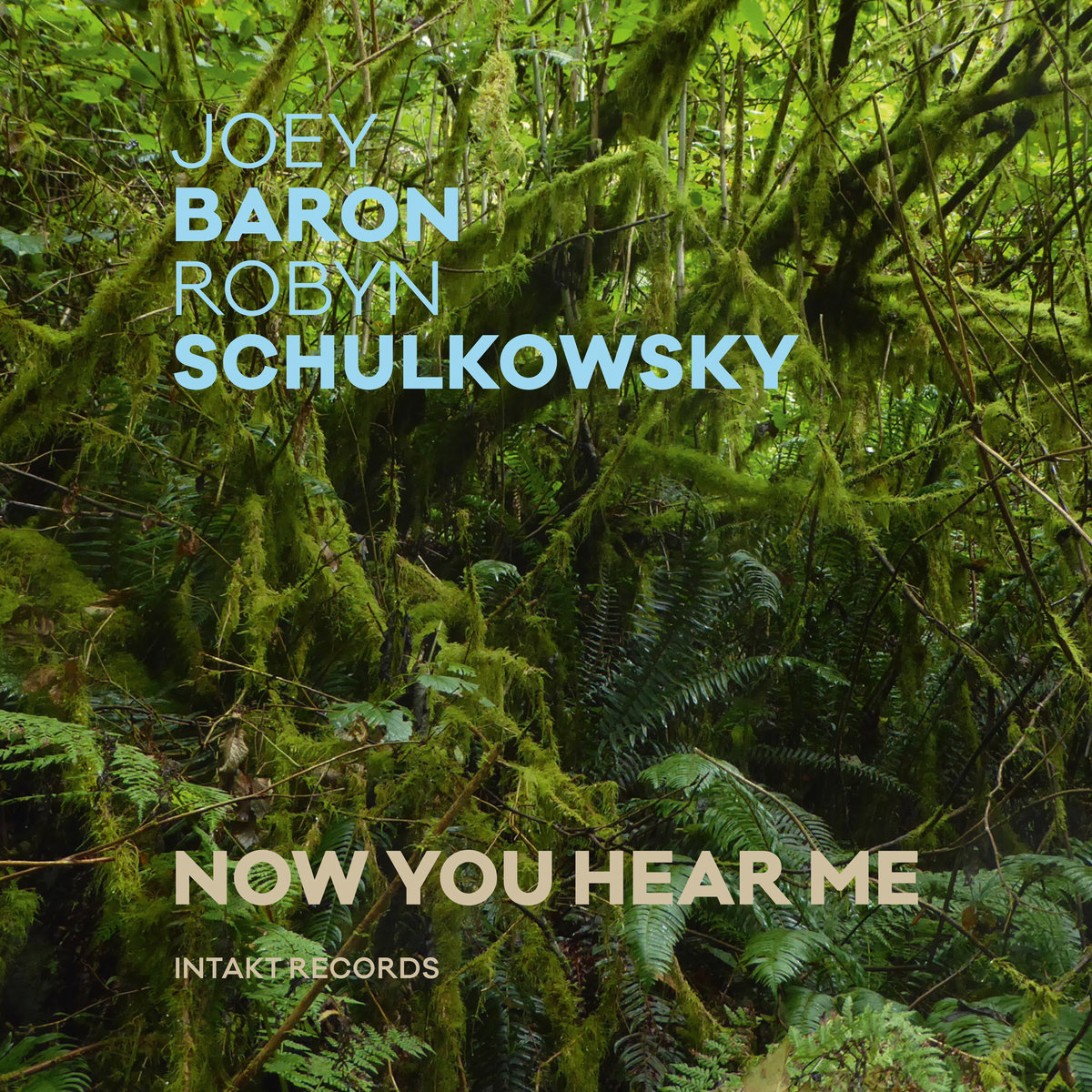 This comes fifteen years after Dinosaur Dances, their first drums and percussion duo recording.
In between releases they've been playing together a lot, in duos, trios and other ensembles.
Now You Hear Me pretty much defies description. Any word or phrase only gets at part of it. It's intense, deep, often maybe minimalist, the pieces mostly on the long side with the shortest, "Just Listen" (also the name of a Joey Baron CD), clocking in at six minutes and the longest, "Passage" running to almost thirty-three minutes.
The music has an organic quality, nothing ever rushed or overdone, everything unfolding patiently, inexorably and precisely, yet flowing and breezing, almost always elemental in some way, nearly always a groove or pulse felt if not explicitly stated.
It was a long wait for this but well worth it. I flew to Germany to see them perform one time. You can just buy the CD and stay home!
---