The 525th Soundtrack of the Week is Ted Dicks's score for Virgin Witch.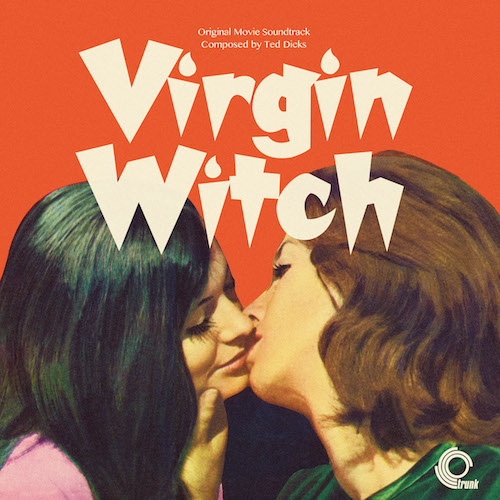 This new release from Trunk Records is vinyl only, I think. It's one of a very few cymbalom-centered soundtracks and the proprietor of Trunk Records speculates that it might be the same musician, John Leach, who played cymbalom on John Barry's music for The Ipcress File.
It's a fantastic album, wonderfully atmospheric but also swinging and jazzy in sections. The cymbalom has a haunting and otherworldly quality to it that immediately gets the ear's attention and imbues the music with interest and eeriness.
The cues are handled by a fairly small ensemble, mostly a jazz combo with a few orchestral instruments thrown in and a large contribution by the flute.
Some of the pieces start out sounding like Aaron Copland and then a sinuous and sultry saxophone line will come in and change everything.
So thanks to Trunk for a record that's as excellent as it is obscure! I think it sold out very quickly but let's hope another pressing or digital release is forthcoming.
---