2018 Jul7 06 • Friday
Our exploration of bookshelves in Columbo brings us to the episode "Suitable for Framing".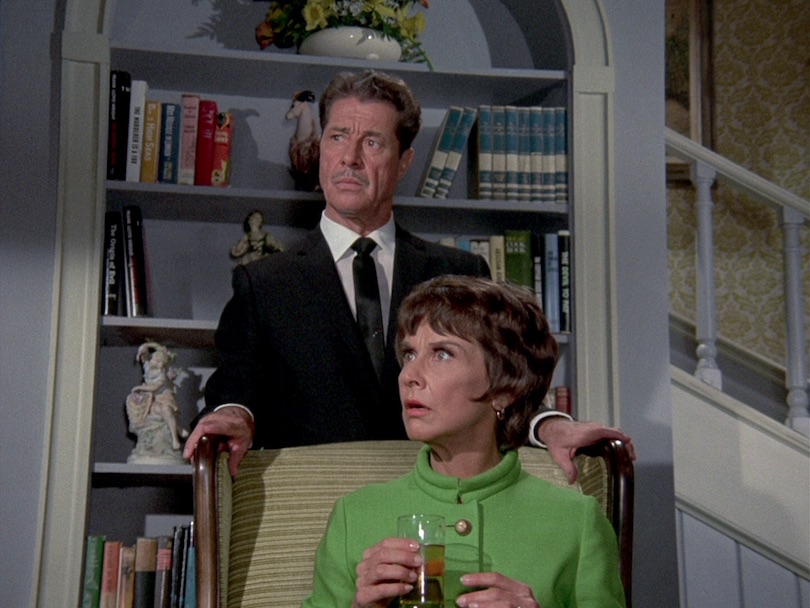 There are at least two books with Ellery Queen titles, The Origin of Evil and The Devil To Pay.
And McCall's Cookbook, which isn't too exciting. While the character might own this book, it wouldn't likely be on this living room shelf with a bunch of novels.
More interesting is the copy of Fred Allen's Treadmill to Oblivion, clearly discernible behind Don Ameche's right shoulder, on the left edge of this screenshot.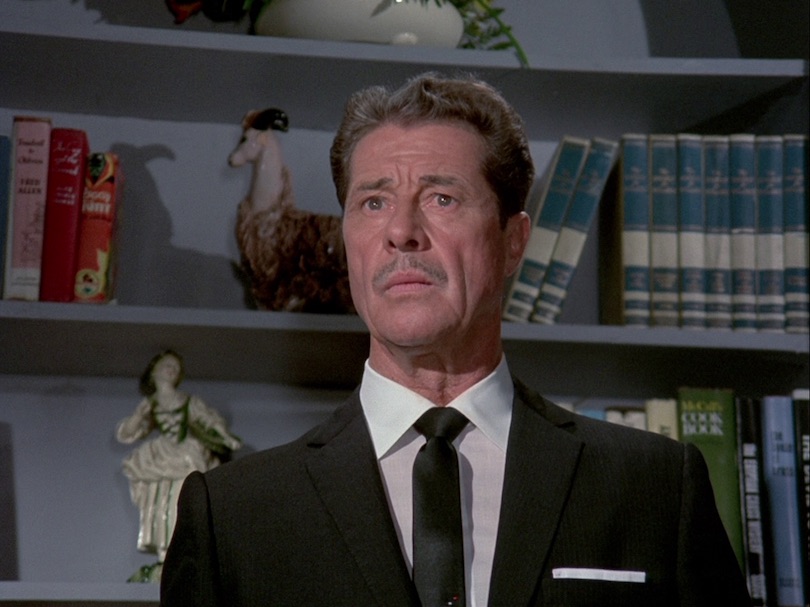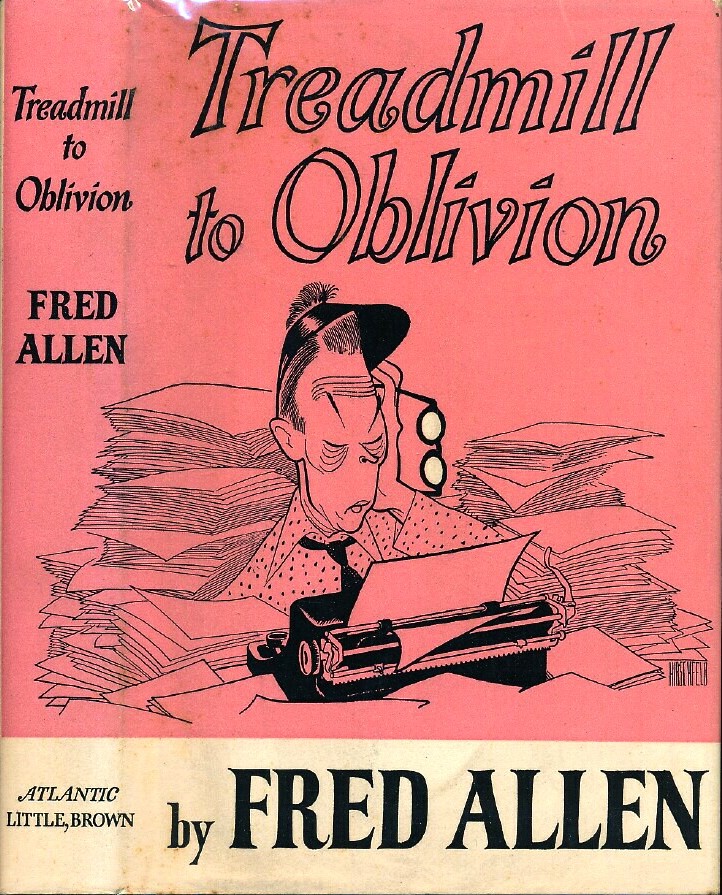 Fred Allen has been interesting to me ever since I was a kid, first brought to my attention by my father in response to my admiration for Jack Benny, a name often linked with Allen's.

While I have at least one of Allen's books, I don't have Treadmill to Oblivion, a situation that will almost certainly change if I come across a reasonably priced copy with dust jacket in a used book store.

The dust jacket is important. That's the work of the great artist Al Hirschfeld, who also did this wonderful portrait of Columbo, used for the cover of TV Gudie and a collection of Columbo short stories by co-creator William Link.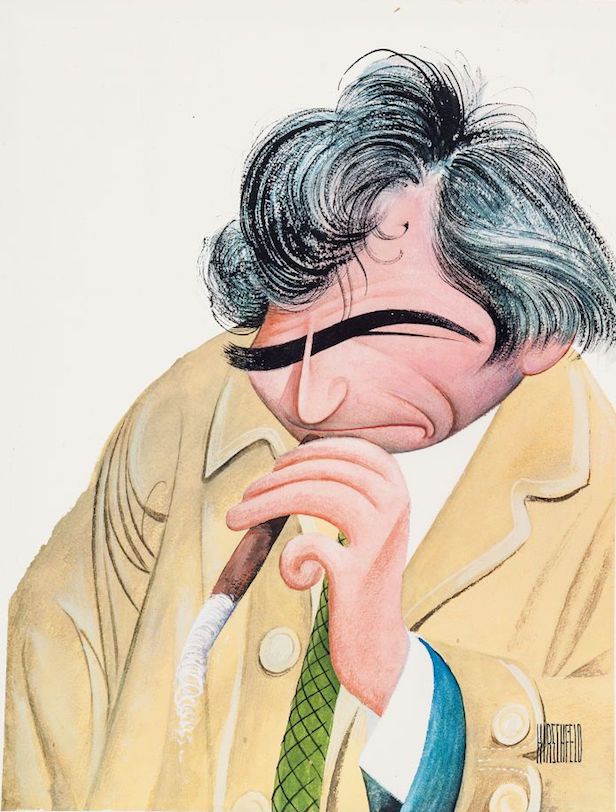 And right next to that Fred Allen book? A Mrs. Melville novel, of course!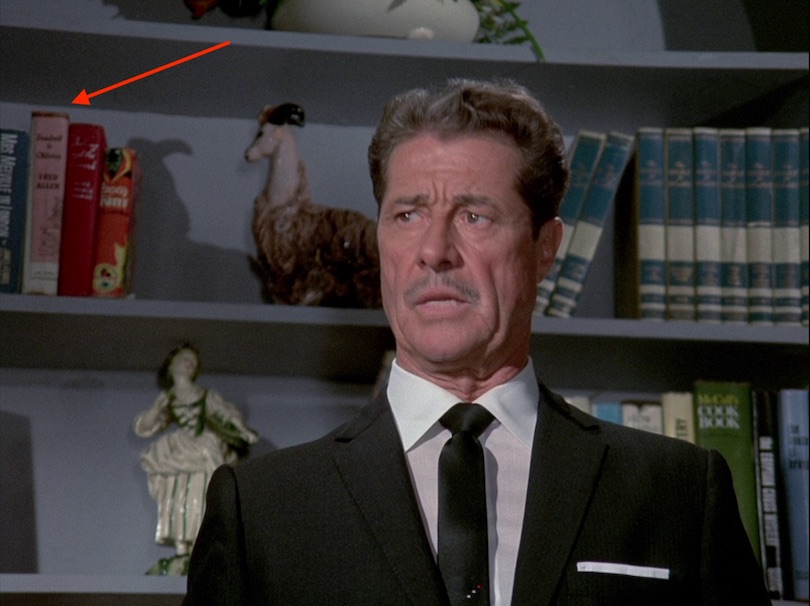 ---