For the 519th Soundtrack of the Week we're doing something super mainstream and popular. We wouldn't do it if it weren't really good! But we listened to this entire original Broadway cast recording while driving home from the Norman Rockwell Museum and we were won over. We're talking about Lin-Manuel Miranda's Hamilton: An American Musical.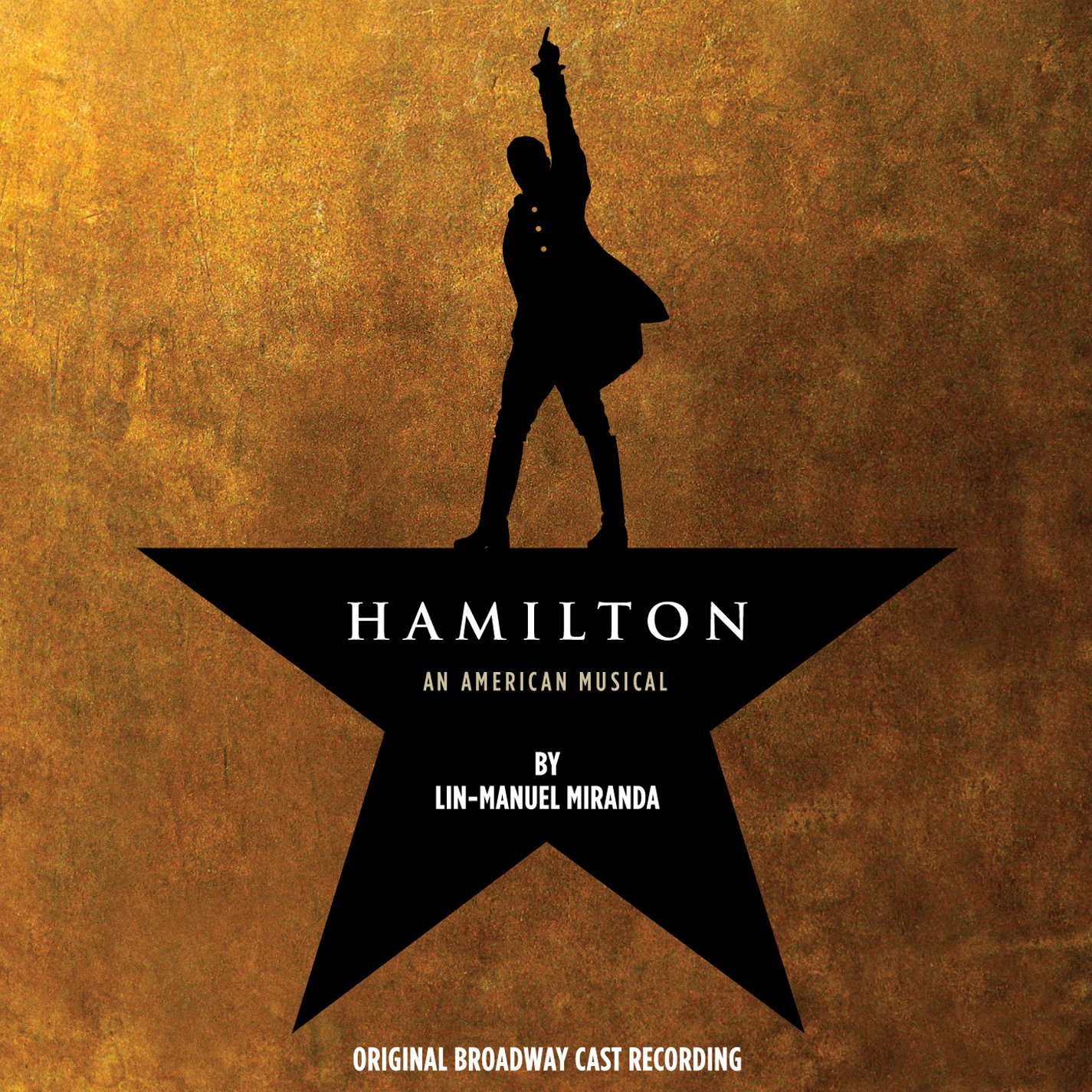 While I haven't actually seen this musical, almost the entire thing is told in songs, so listening to this album allows you to follow the story easily.
It's quite a story, too, and tempts me to read Ron Chernow's biography of Hamilton, which was Miranda's inspiration. But I can barely keep up with all my pocket paperback genre fiction. It's not likely that I'll start reading books written for grown-ups.
Miranda's songs are very impressive and almost always joyful and thrilling. While pop music has been taking an extremely loose and too often lazy approach to rhyme, the musical theatre world is still fairly strict about song form. I don't think that "Not a soul up ahead and nothing behind / There's a desert in my blood and a storm in your eyes" would pass muster for a Broadway show.
Which makes Miranda's accomplishment all the more impressive. Musically compelling and propulsive, capable of switching from blood-pumping dance to tear-jerking emotion, the music itself declares its independence from any kind of limiting category, borrowing gold from the treasure chest of whatever genre it likes, for a song, a line, a moment.
And the lyrics are dazzling in the same way, serving the demands of story, plot and character as well as the demands of song, namely meter and rhyme, always making sense and only rarely calling attention to themselves.
Certain themes weave in and out of the story with significant variations that accompany the changed circumstances of the characters. Phrases such as "The room where it happens" and "Who tells your story?" acquire a greater and more meaningful resonance as you proceed.
The genius of the lyrics doesn't always come across on the page but with the music they soar. Take for example "Aaron Burr, Sir", which has a Dr. Seuss-like sense and silliness about it and manages rhymes such as "It's a blur, sir" with "You punched the bursar".
Equally enchanting is Miranda's use of non-lyrics. George III, who appeared to be losing his grip on both his sanity and his colonies, ends his three songs with an incredibly catchy sort of scat singing.
Hamilton might remind you of some old friends. "Wait For It" is a bit like that big Coldplay hit, for instance, and "Stay Alive" is very James Bond. In addition to writing all this stuff, Miranda plays Hamilton and his singing voice is absolutely perfect for it.
So there you go. I might actually have to see Hamilton now and I sure didn't expect that!
---