2018 March 05 • Monday
We can only go so long without listening to Henry Mancini. Lucky for us a score we'd never heard before was released on CD recently. Sometimes a Great Notion is the 507th Soundtrack of the Week.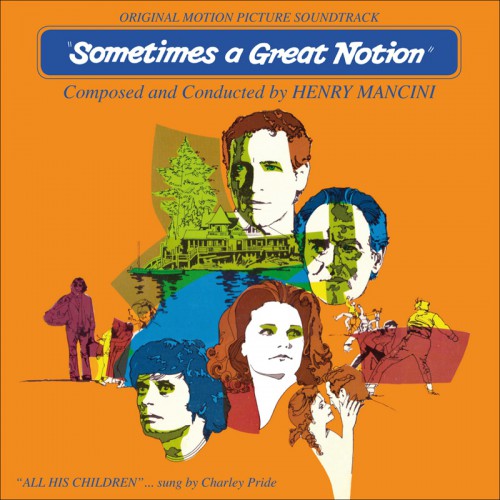 This shows Mancini in a country rock vein with some Cajun influences. The steel guitar of the great Buddy Emmons is the principal voice here, dominating almost every track with its beauty and power.
There's no mistaking the velvety tone of Plas Johnson's tenor sax here, and it's interesting to note that Carol Kaye is sitting in the bass chair, providing her rock solid and deeply felt musical magic.
This is an extremely soulful record, with Mancini conjuring magic from a small ensemble, getting the most out of organ and harmonica while letting the steel guitar sing out.
Charley Pride sings a lovely title song as well, rounding out a superb album
---