2018 January 29 • Monday
The 502nd Soundtrack of the Week is one of these theme compilation CDs. I don't usually bother with these but this one grabbed me for some reason. It's called Danger Men, Mavericks, Thrillers and Twilight Zones.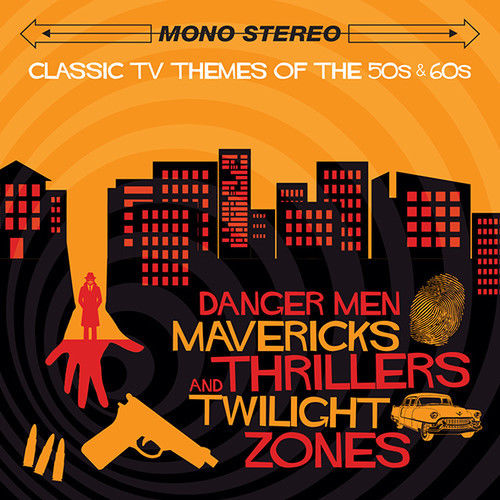 The cover art is nice and the first track is a favorite of mine, the theme from Adventures in Paradise, a perfect bit of island exotica.
The collection is all over the place, from the "Funeral March of a Marionette" from Alfred Hitchcock Presents to the theme for Disney's Zorro television series, from Route 66 (another favorite!) to the menacing opening theme for Quatermass and the Pit.
One discovery was "Tracy's Theme" from The Philadelphia Story, not the famous movie but a lesser known tv movie from 1959. At least I assume that's what this is from. It's definitely not from the older film.
Other old friends here reunited: Johnny Staccato, Peter Gunn, M Squad, "Fear" from One Step Beyond (though nothing beats The Ventures' version), The Saint...
There are several western themes and Richard Chamberlain's vocal take on the theme from Dr. Kildare.
So this is a solid and eclectic mix of the usual and unusual suspects. I'm glad people are still putting together compilations like this.
---