Another visit to Cape Cod during the summer season means another exploration of Oceans of Books by the Sea, an always surprising treasure trove of a book store.
One of the items we picked up this time was an issue of Pace magazine with a cover date of 49 years ago.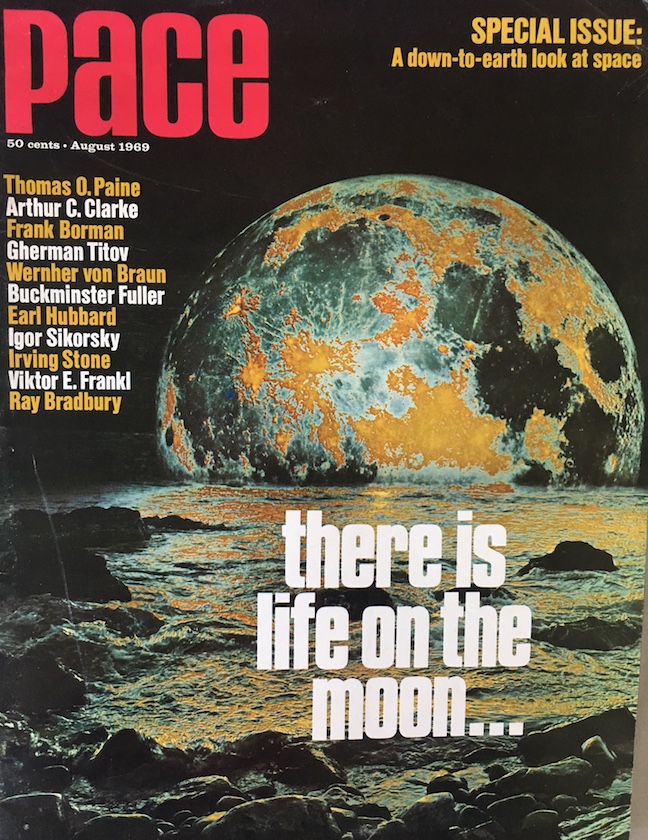 That's a provocative line to put on the cover. Turn the page and it's immediately defused.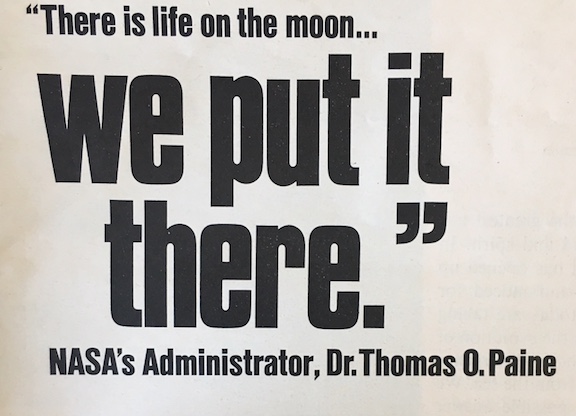 My brief perusal suggests that Ray Bradbury doesn't actually contribute here either. He's a character in a one-act play that takes up a few pages. Other characters include Gene Roddenberry and Leonard Nimoy.
But it's still a neat magazine. I liked this spread of the moon lander on a spider web.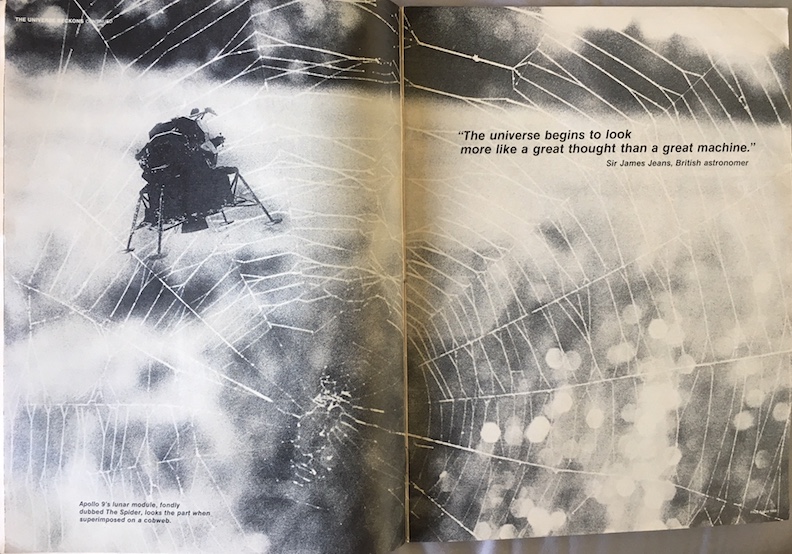 And these cosmic raiments are neat though I'd like to see them in color.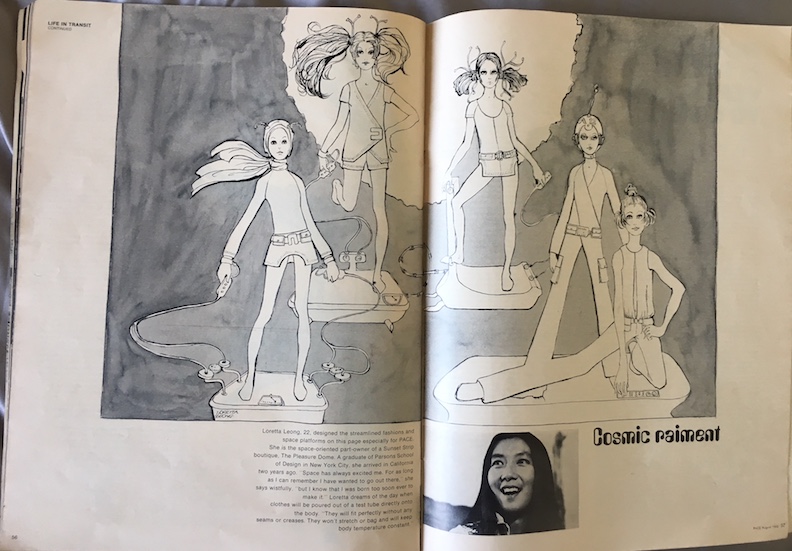 ---
2018 August 27 • Monday
The 532nd Soundtrack of the Week is Haruomi Hosono's score for a 1987 animated film version of The Tale of Genji.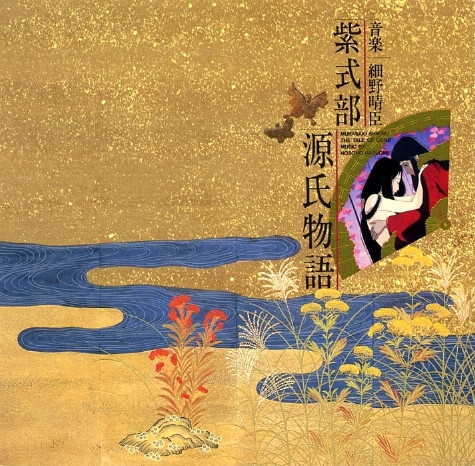 It's a beautiful score, meditative, crystalline, ethereal and also romantic.
Several traditional Japanese instruments are used as well as electronic synthesizers, creating a rich blend of sounds and textures.
Many of the plucked Japanese instruments are recorded with lots of reverb, giving them an immediate presence as well as a haunting quality. "Asatsuyu" demonstrates the effectiveness of this, as what sounds like a shakuhachi maneuvers around what's probably a koto while both float above a drone of rapidly strummed strings that sound like a mass of noisy insects.
I had never heard of this composer before and this soundtrack is wonderful!
---
2018 August 24 • Friday

Hard-boiled crime fiction was all the rage by the 1930s, a development displeasing to George Orwell, who described Paul Cain's Fast One as "disgusting rubbish (hailed as 'genius' when it comes in a slightly more refined form from Hemingway)".

Orwell went on to say that "In the old -style English novel you knocked your man down and then chivalrously waited for him to get up before knocking him down again; in the modern American version he is no sooner down than you take the opportunity of jumping on his face".

This could have been an interesting subject for him to elaborate on but I don't believe he did. (I would also have liked to know more about his interest in M. P. Shiel.)

The kind of "disgusting rubbish" that Orwell is talking about here might have its true origin in Carroll John Daly's Race Williams stories. And if Orwell was disturbed by Paul Cain one can only imagine what he would have though about Mickey Spillane's Mike Hammer, who is similar enough to Daly's creation for Daly, according to Wikipedia, to remark later in life that he's broke and "this guy" Spillane "gets rich writing about my detective".

Donald Westlake noted a shift in the genre that was best illustrated by Spillane and Hammer. He suggested, as I recall, that the Victorian and Edwardian ages were distinguished by enthusiastic scientific research and development. And that then all this acquired knowledge was put to the use of killing as many people as possible in two world wars.

And so the era of detective fiction passed from ratiocination, observation and deduction, a la Sherlock Holmes, to the world of Mike Hammer, who "couldn't deduce his way up a flight of stairs, and the emphasis shifted from whodunit to who's-gonna-get-it".

And speaking of Mike Hammer, yesterday I watched the movie The Girl Hunters, which actually stars Mickey Spillane as his most famous creation. Are there other authors who have done such a thing?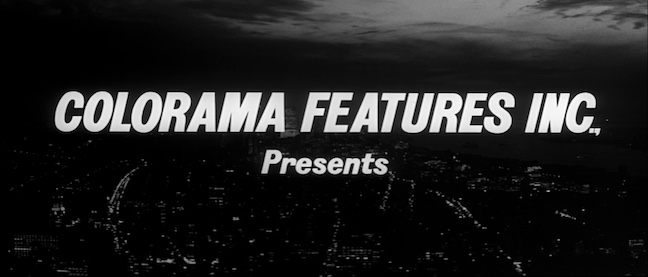 The movie is in black and white despite being a "Colorama" feature.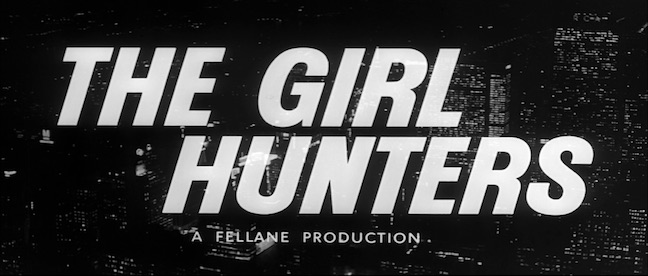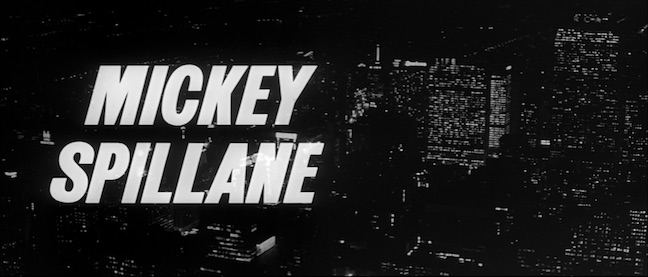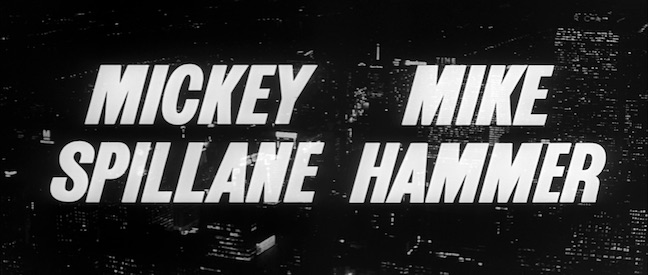 There you have it. Mickey Spillane is Mike Hammer. And just in case you needed reminding, at the very end of the movie you get this.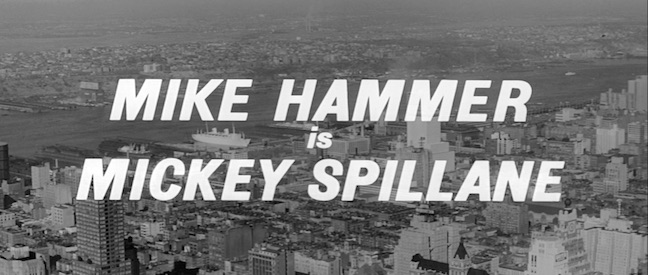 In between you get some great location footage of New York City in the early 1960s.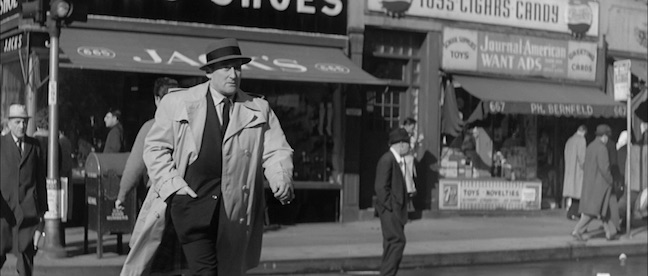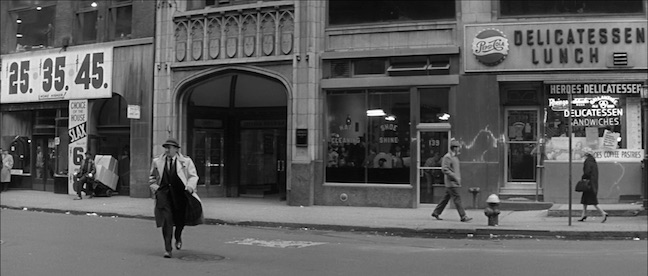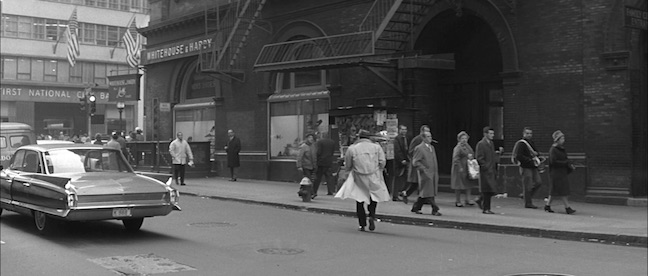 In that last shot Spillane/Hammer is heading for a newsstand, which gives us an opportunity to browse.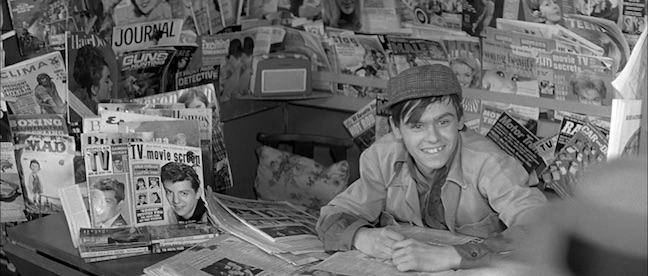 There are some pocket paperbacks on the counter. I could only identify one of them, Philip José Farmer's The Alley God.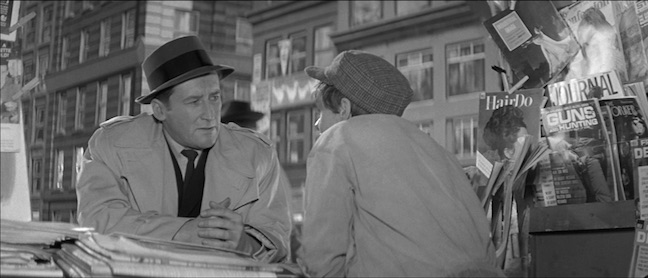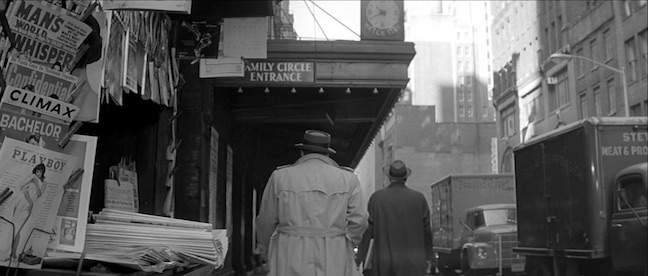 There are lots of "men's magazines" as well as HairDo and The New Yorker. It might even be the same issue of The New Yorker that we later see Shirley Eaton reading.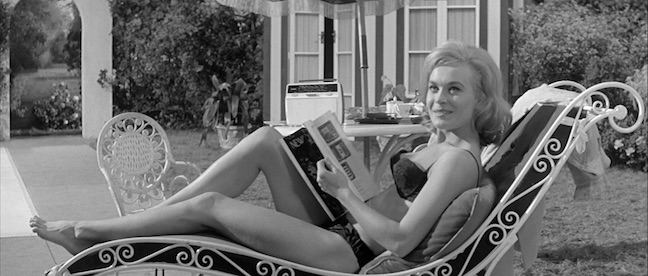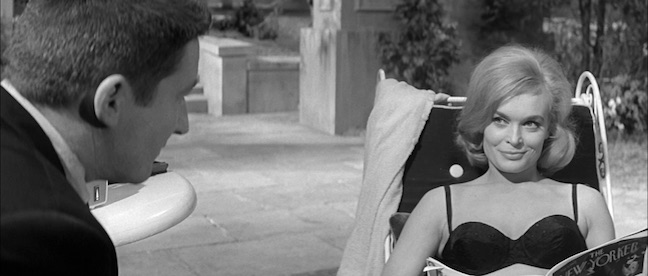 Spillane actually does a pretty good job in the role. He certainly looks right for the part and his voice is almost there but not quite. The movie itself, about halfway through I stopped giving it my full attention and started puttering around, which often happens.
---
2018 August 22 • Wednesday
It doesn't happen very often but every once in a while a beautiful book of Australian comic strips arrives here at Gutbrain Records. We loved Nat Carmichael's previous volume, a collection of Monty Wedd's comics strips about Ned Kelly—in fact I think we were the only Kickstarter backer in the entire United States!—and so we were thrilled to see that he was moving onto a second Monty Wedd book, this one called Bold Ben Hall: An Authentic Biography.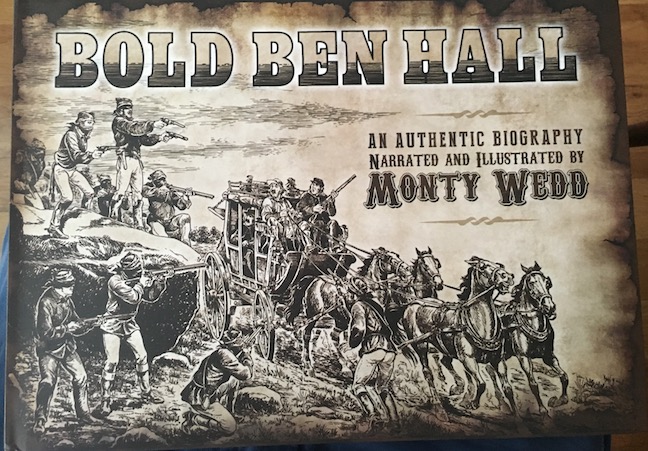 This strip apparently ran for almost eight years, beginning in 1977, and its creator, Carmichael tells us, "personally visited the Australian towns featured in this historical retelling and researched every aspect of this Australian bushrangers life".

It's a huge book, even bigger than the hefty Ned Kelly collection.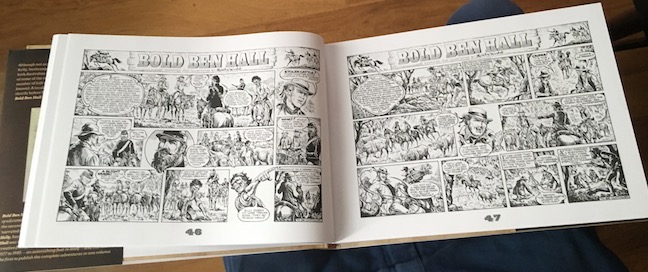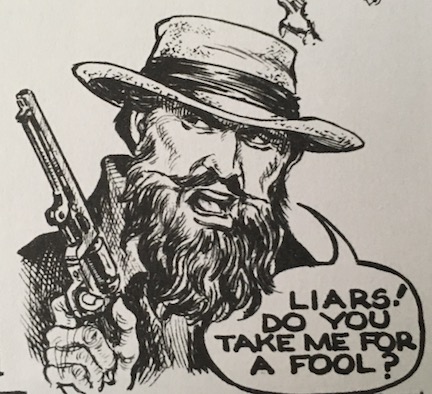 Included with this book is another book, of annotations!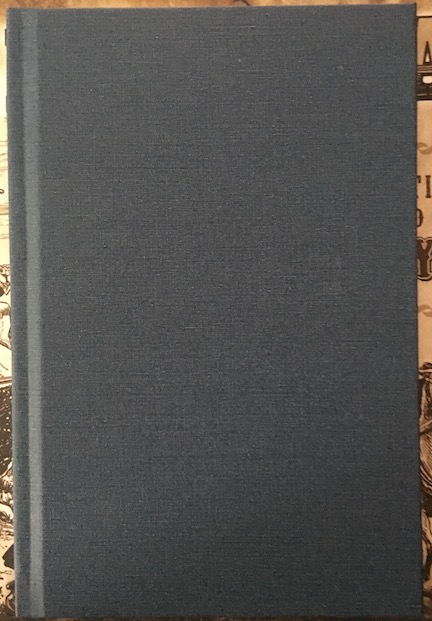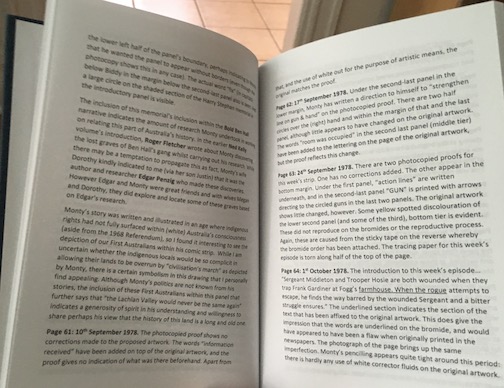 This is clearly a big reading project. And summer vacation is just about over!
---
2018 August 20 • Monday
For the 531st Soundtrack of the Week we're going back to black and white Japanese horror movies with cloudy, brooding scores both mournful and menacing. This time it's Shunsuke Kikuchi's music for Snake Girl and the Silver-Haired Witch.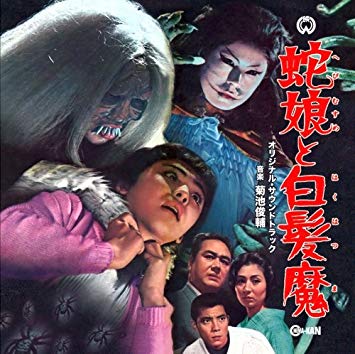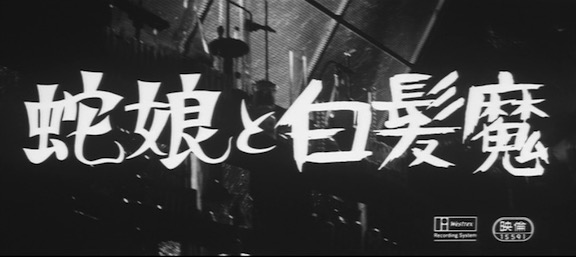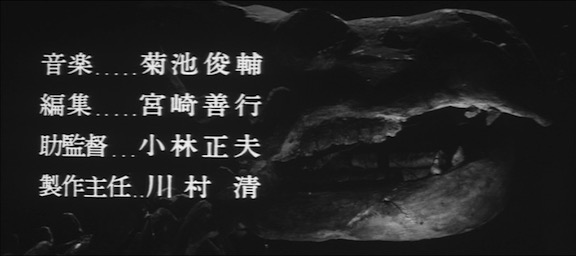 Fans of Akira Ifukube should enjoy this score. Bits of it might pleasantly remind you of Bernard Herrmann also.
There are a couple of cues sung by a children's choir, including a version of "Sur le pont d'Avignon", translated into Japanese and also in an instrumental arrangement.
The rest of it is sustained mood and tension occasionally peaking with suspense and drama.
Strings coil around time and space to create drawn out and sinuous figures, alternating with tense bowing to create choppy, anxious sounds.
Percussion is sparsely placed for maximum effect and what sounds like a musical saw, heard often in Japanese scores for movies of this sort made at this time, is an often heard voice.
The overall tone is sorrow and doom. Fuzz guitar is very subtly used and the writing for wind instruments is measured and balanced.
It's not the smallest ensemble you'll ever hear but it's far from being an 80-piece orchestra and Kikuchi's economical and effective use of the modest group of instruments at his disposal is an inspiration.
---
2018 August 15 • Wednesday
In the Swedish movie Nightmare (Nattmara, 1958) , which credits Per Wahlöö as one of the writers, star Ulla Jacobsson goes to see The Ipcress File in one scene, thus giving us glimpses of the Swedish poster and lobby cards.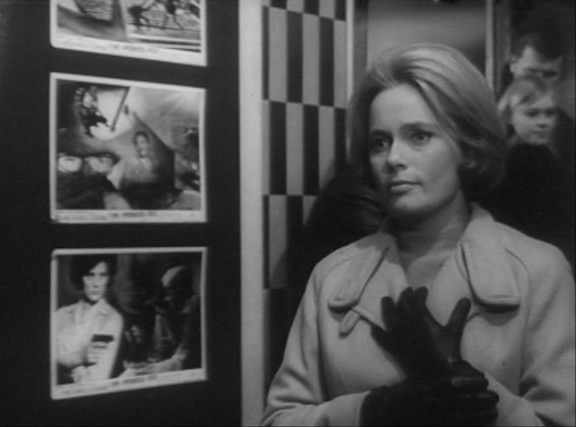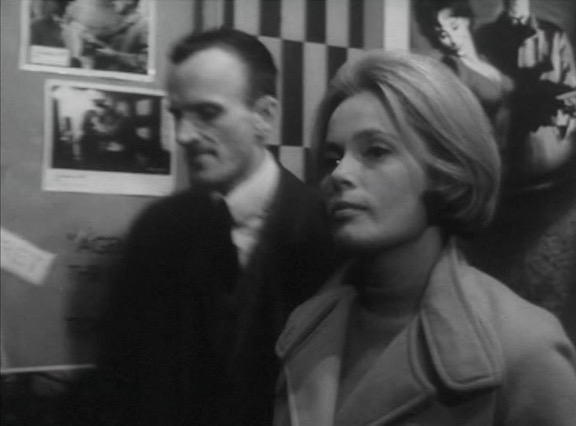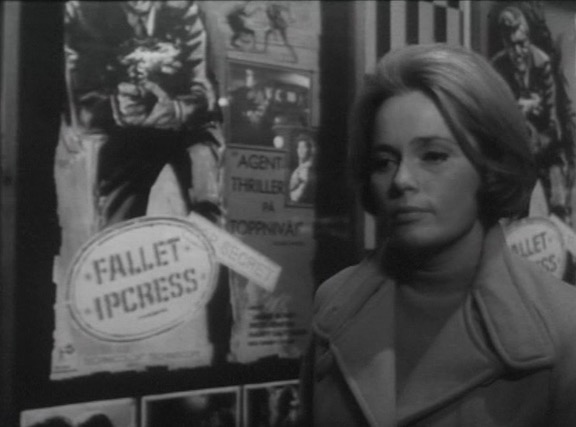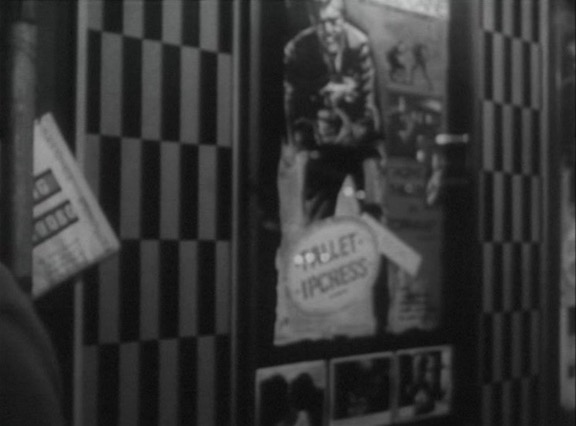 Nattmara looks like an interesting movie but I haven't actually watched it yet.
---
2018 August 13 • Monday

There's a new Mission: Impossible movie in theatres right now, just in time for the thirtieth anniversary of the first "new" Mission: Impossible.

That would be the short-lived 1988 relaunch of the series, a move taken by a television network panicking in response to a writers' strike. They could simply get a mostly new cast, dust off some of the old scripts and shoot them again, this time in Australia and with Peter Graves returning as mastermind Jim Phelps. Mission: Impossible is one of those properties that just isn't going to go anywhere without its theme music. And so Lalo Schifrin also returned to compose new episodes, as did his protege Ron Jones. Some of this music was just released on a double CD by La-La Land Records and it's our 530th Soundtrack of the Week.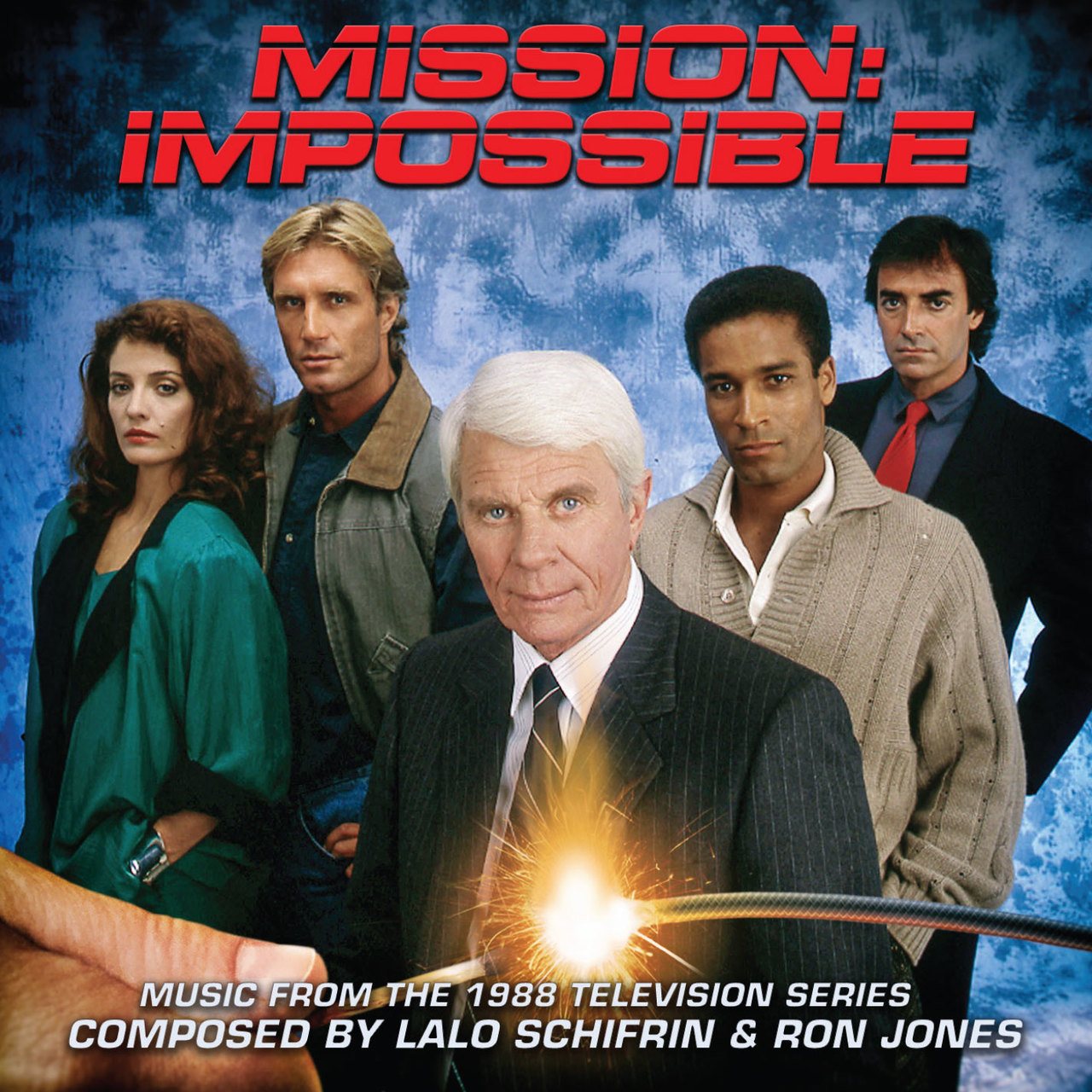 The first disc of the set presents Schifrin compositions and the second music by Jones (with a few cues by other people).
Updating the music for 1988 is done subtly, just by adding synthesizers and Electronic Wind Instruments to the orchestra.
Most of what you hear is variations on and developments of either the famous main theme or the crucial cue "The Plot", which pretty much goes with anything.
While Schifrin exploits the strings and more linear figures, Jones is more about the bottom end, using bass and percussion to move things forward and creating atmospheres.
They get to relax once in a while, such as with Schifrin's very loungey "Usher's Rhumba" or Jones's tender and delicate reworking of Mission: Impossible motifs for "When I Grow Up".
The two discs make great companions and contrasts. I don't know how good the actual show was, but the music is brilliant.
---
2018 August 10 • Friday
New on the Intakt label is Now You Hear Me, a superb studio recording of Joey Baron and Robyn Schulkowsky.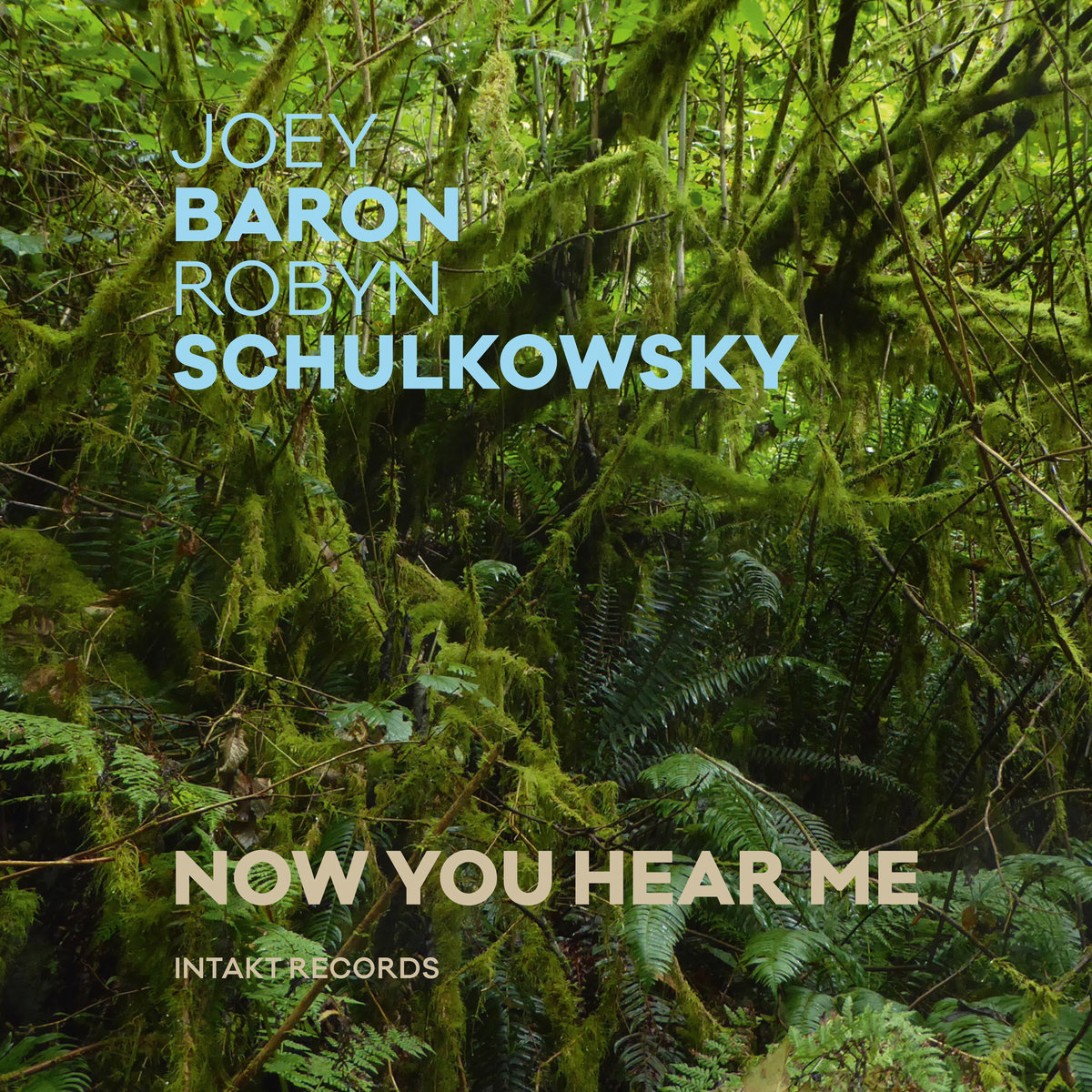 This comes fifteen years after Dinosaur Dances, their first drums and percussion duo recording.
In between releases they've been playing together a lot, in duos, trios and other ensembles.
Now You Hear Me pretty much defies description. Any word or phrase only gets at part of it. It's intense, deep, often maybe minimalist, the pieces mostly on the long side with the shortest, "Just Listen" (also the name of a Joey Baron CD), clocking in at six minutes and the longest, "Passage" running to almost thirty-three minutes.
The music has an organic quality, nothing ever rushed or overdone, everything unfolding patiently, inexorably and precisely, yet flowing and breezing, almost always elemental in some way, nearly always a groove or pulse felt if not explicitly stated.
It was a long wait for this but well worth it. I flew to Germany to see them perform one time. You can just buy the CD and stay home!
---
2018 August 08 • Wednesday
The poster for Stakeout on Dope Street (1958) promises to reveal "what happens when kids get their hands on dope!".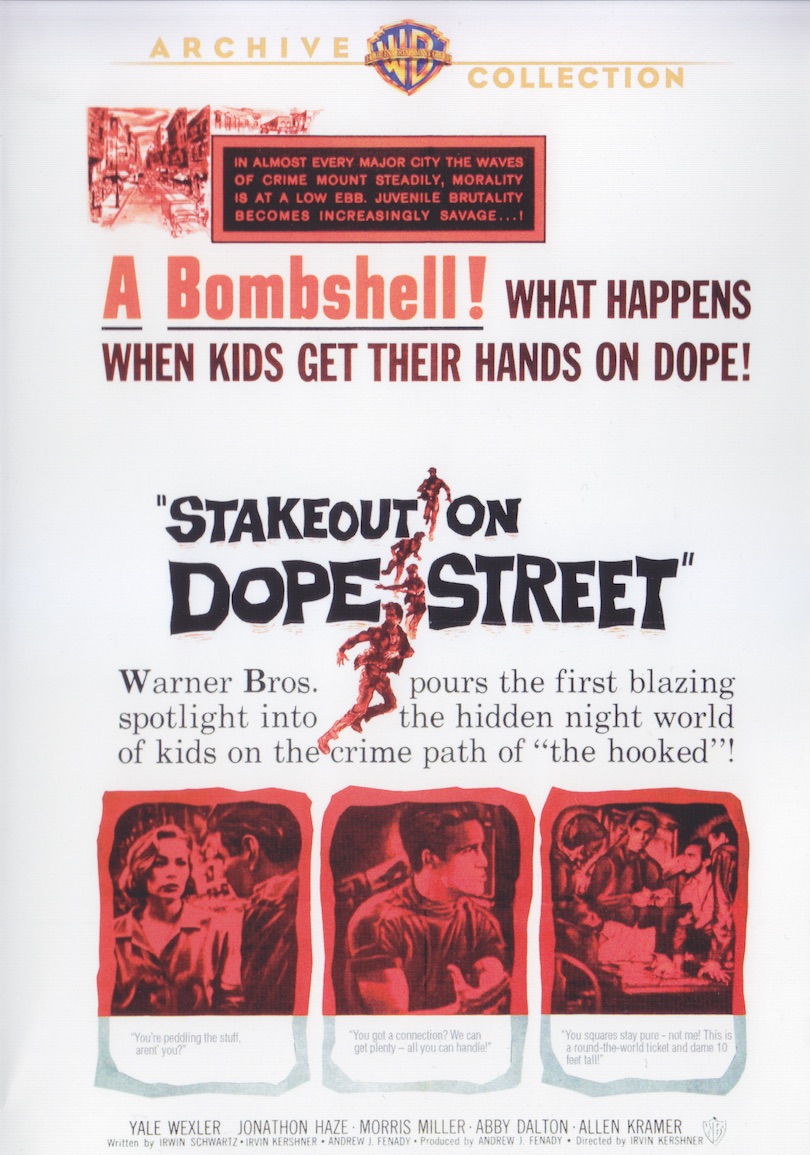 As someone with an interest in mid-twentieth century pop culture that involves adolescence and juvenile delinquency, I was curious to know what this movie says would happen.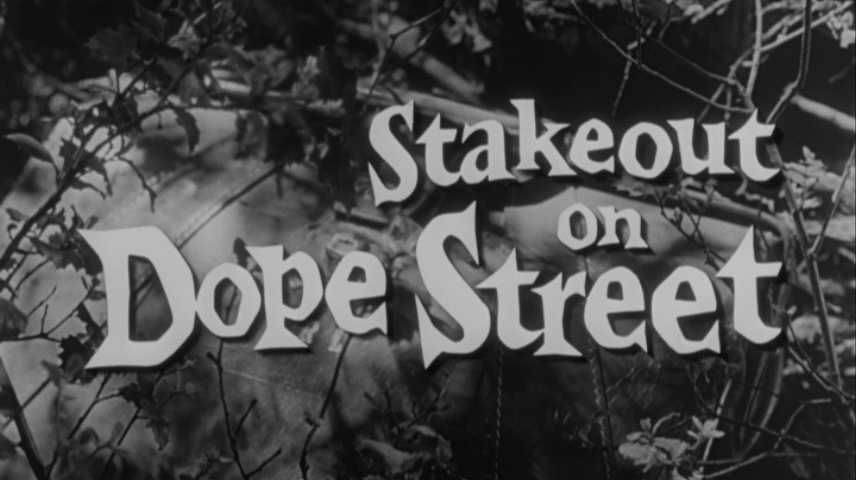 Amusingly enough, what happens is capitalism. These three teenagers discover a lost cache of heroin and decide to go into business as drug dealers.

They meet up with this guy who appears to be their town's only junkie for some advice and then they start trying to get rich by selling the stuff.

It's not a great movie but it has nice black and white photography, much of it shot on location, and a decent west coast jazz score by Richard Markowitz.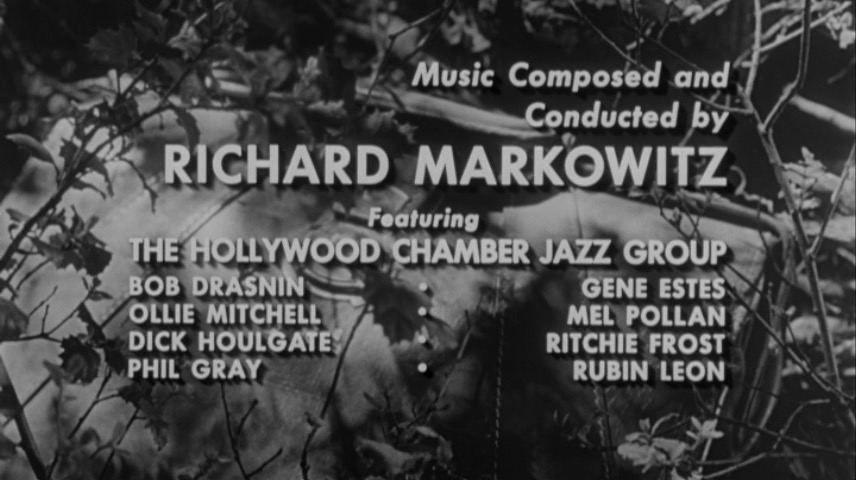 There's also a surprisingly intense cold turkey withdrawal scene.
---
2018 August 06 • Monday
The 529th Soundtrack of the Week is Claude Bolling's score for Le Magnifique.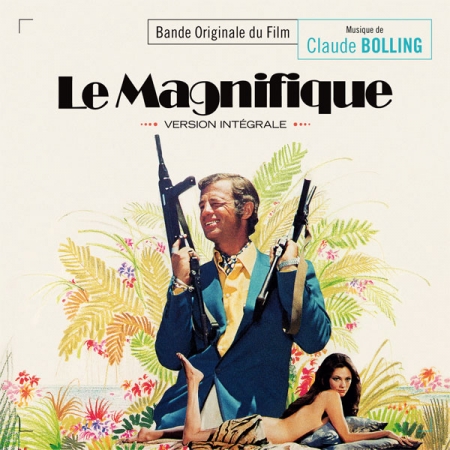 The movie is presumably a whimsical, post-Bond action/adventure outing with Jean-Paul Belmondo as a macho hero breezing through the world's glamor spots and casually excelling at sex and violence.
Going by the titles of the cues, he spends time in Mexico, specifically Acapulc: "Arrivée à Acapulco", the main title and "La Mort de Rodriguez" are all exercises in Mexican folk music idioms.
There's also a standard "middle eastern" cue for "Bob Saint-Clar à Bagdad".
Despite the familiarity of these pieces, satisfying conventions of the genre as much as I expect the writing, costumes, sets and everything else did, they're all very well done.
Speaking of expected conventional elements, there's even the extremely familiar Paris musette piece played by accordion. It's called "Paris Musette".
But things do get interesting, though. The combination of fuzz guitar and percussion in "Dans Les Griffes De Karpoff", for example; the slinky and syncopated jazziness of "Informateur à l'aéroport" (which bursts into percussion ensemble unexpectedly at the end); the lounge anthem "Paradise".
"Bain de Sang" is a short but powerful fusion of rock, jazz, non-European percussion and orchestral music.
"Balade en Hélicoptèr" is also a terrific love theme.
There's also a great, extremely laidback shake number, "Charron Dance". The first part sounds a bit like "Tequila" but the B section turns into a minor key. It's pretty awesome. It would be great for a scene in which tranquilized mermaids go-go dance underwater.
Less enervated without being fully awake is "Pop Mod", an electric piano-driven slab of grooviness.
This release has the original soundtrack on one CD and the album presentation on another, which is a lot of music, but that's a good thing!
---
2018 August 03 • Friday
This new collection of Weegee photographs, Extra! Weegee, might be the best one ever.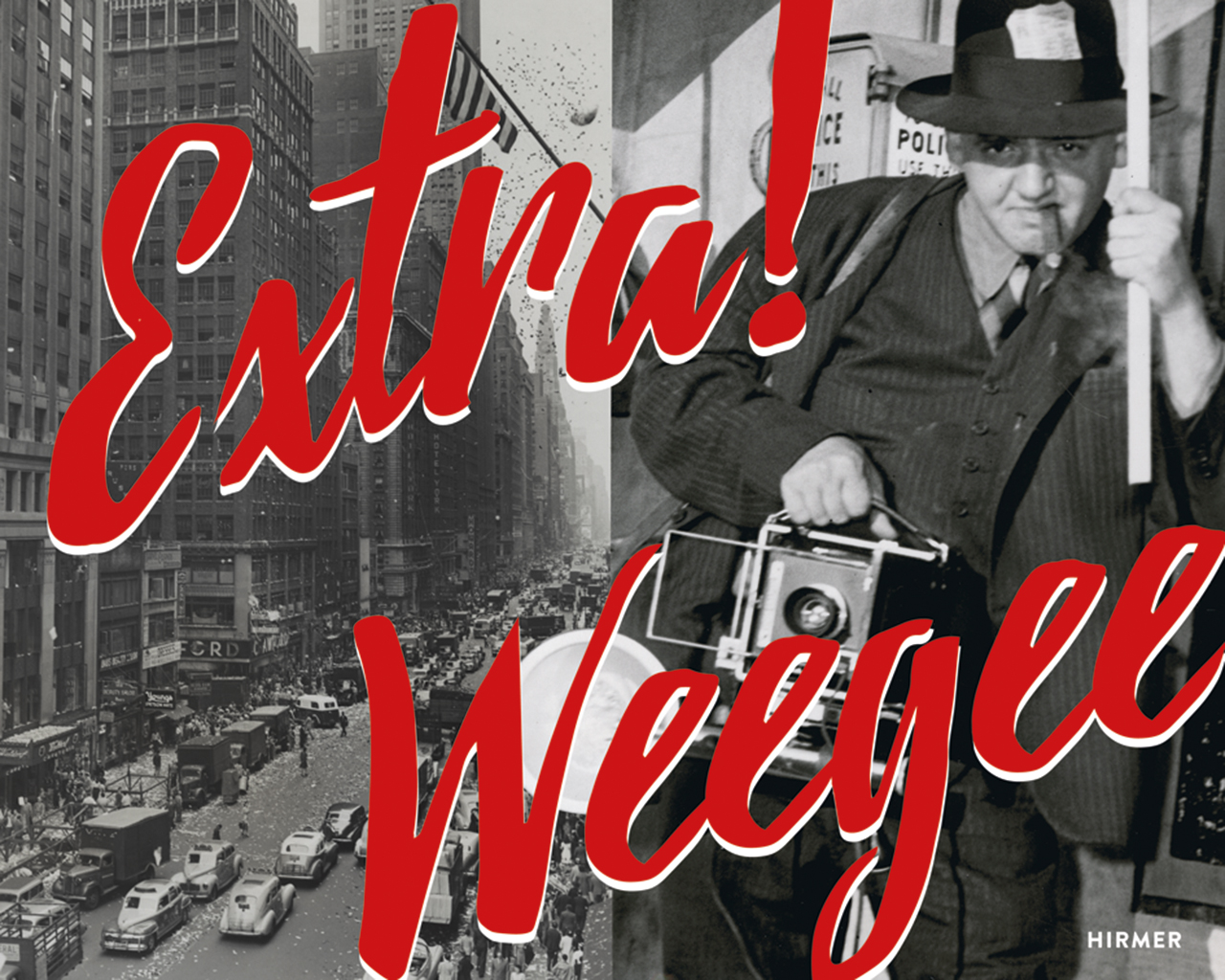 There are two reasons that this book is essential.
First, it makes use of a previously unknown collection of Weegee photographs that were stored in an archive in Cleveland, OH. That's 359 pictures of which many have never been published prior to this volume.
Second, the book reproduces Weegee's own typewritten captions to his photographs, which I don't think I've ever seen before, even in the Weegee exhibit at the International Center of Photography. (As far as I can remember.)
This collection is done right, with handsome reproductions and what appears to be good quality paper stock. The photographs are divided into thematic sections like Fire, Crime, Dead, Strikes, Crash etc.
It's hard to put into words how fascinating and valuable this book is. Suffice it to say that if you have even the slightest interest in this kind of thing, you want this book.
---
2018 August 01 • Wednesday
The Angry Red Planet (1959) doesn't have great reviews but I really enjoyed it.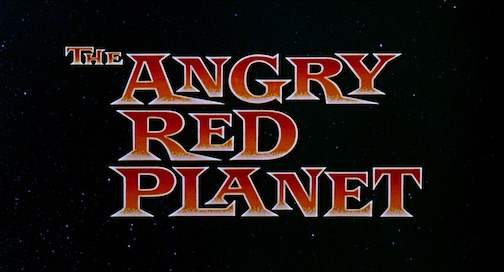 The special effects were created at least in part by a process called CineMagic, which apparently didn't work the way it was supposed to.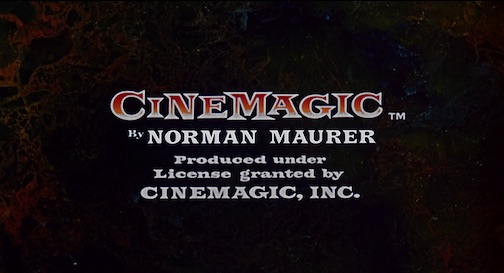 Nonetheless I think they did a great job with the images and the monsters, using a red filter for Martian landscapes.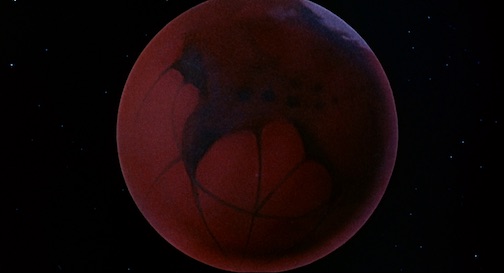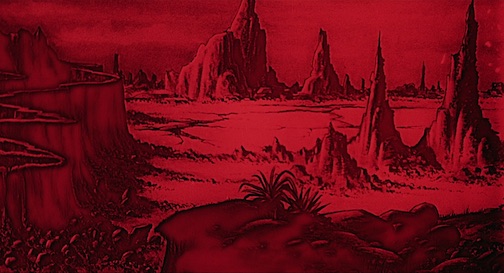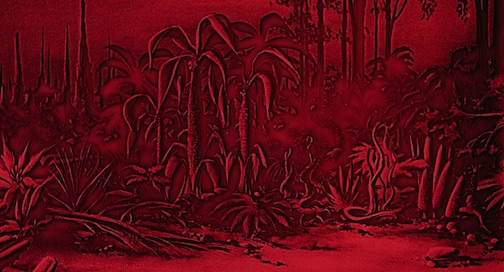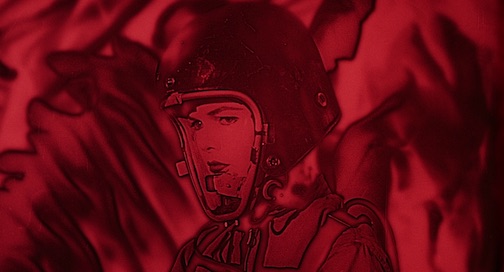 The crew of four astronauts encounter some cool monsters on the planet. First up is this giant carnivorous plant.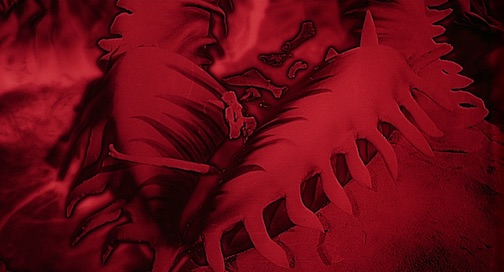 Then there's this rat bat spider monster.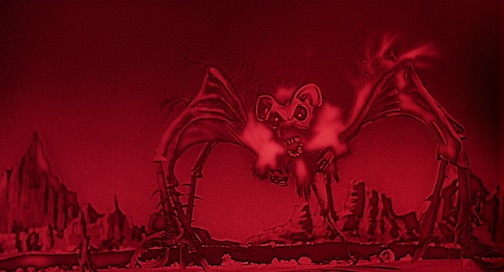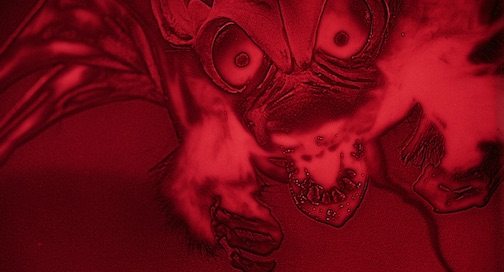 A giant amoeba monster that comes out of a Martian lake.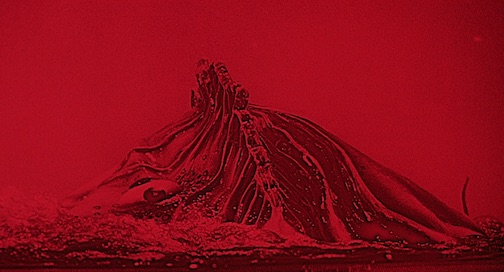 And I think this is an actual Martian, as in the dominant species.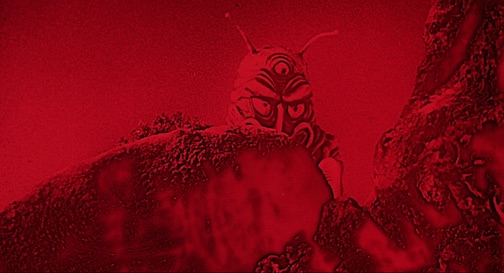 We get a look at it from inside the ship as well, without the red saturation.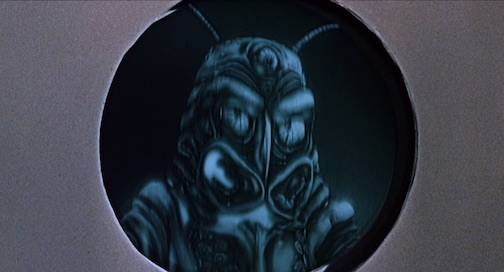 The four astronauts track quite closely with the four astronauts who became the Fantastic Four. From left to right this could be Reed Richards, Ben Grimm, Johnny Storm and Susan Storm.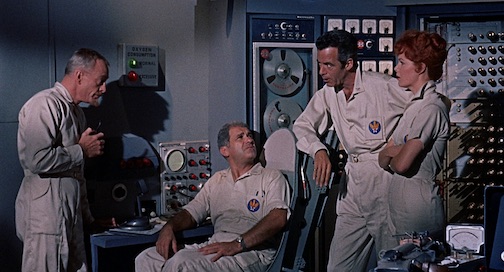 Here's the Martian city they see only from a distance.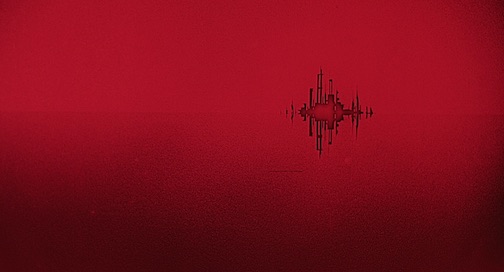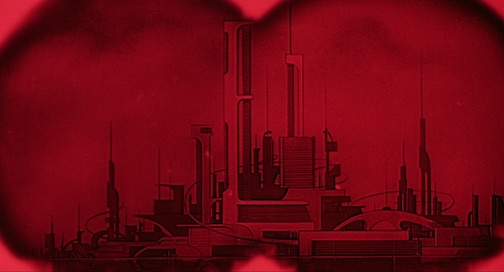 There are some interesting things happening behind the camera also. Paul Dunlap's music is subtle and atmospheric throughout and unexpectely comes out swinging and jazzy for the end credits.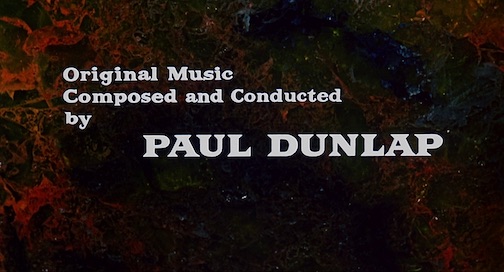 And I would guess that part of the reason the movie looks so good is because the great Stanley Cortez is credited with shooting it.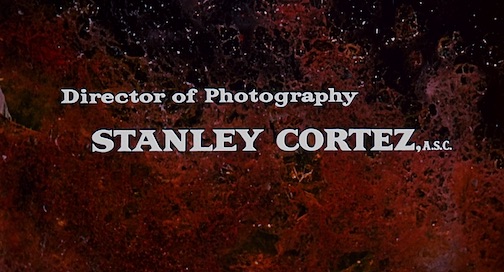 As far as product placement goes, all of the equipment in the rocket is made by the Burroughs corporation, still around but known as Unisys now, and the same Burroughs family that includes writer William S. Burroughs.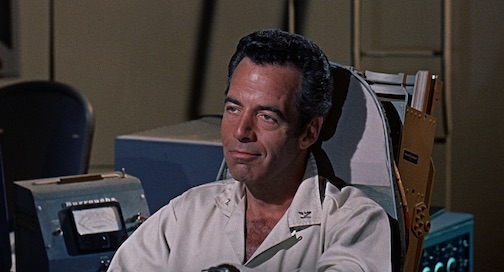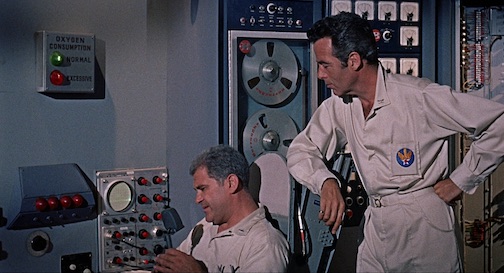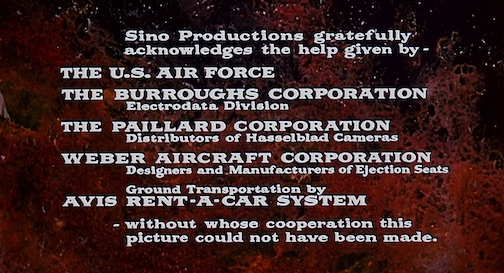 If you like this kind of thing I imagine you'd like The Angry Red Planet, though it certainly has its flaws.
---