For the 510th Soundtrack of the Week we return to the great Alex North and his music for The Bad Seed.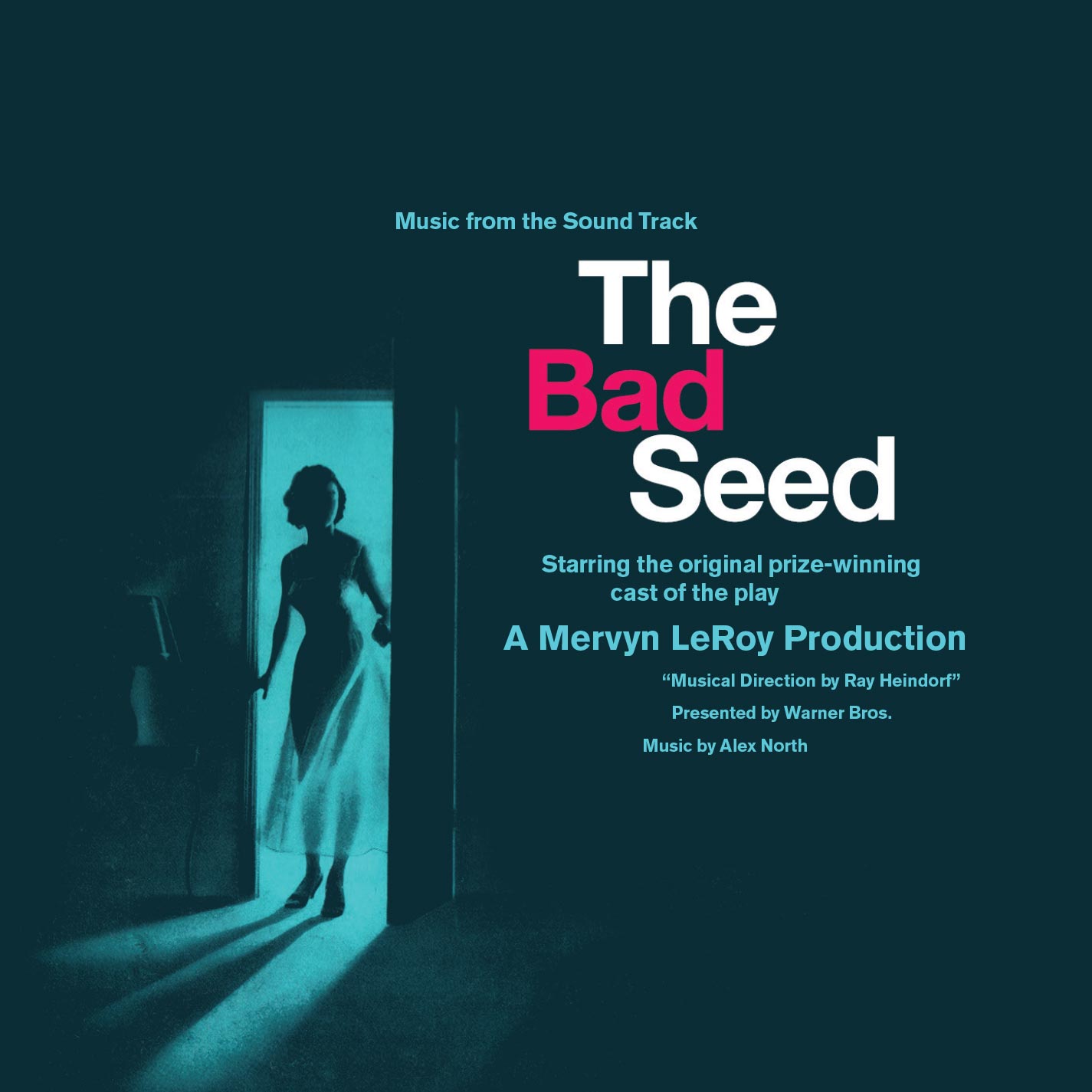 This rich and complex score is an engrossing listening experience. The cues are extremely suggestive of mood, character and story and while the music must be among the most cinematic ever composed it would be equally at home in the concert hall.
The main title theme suggest danger and horror, panic and violence, with a frantic orchestra spinning and stabbing in various directions, with an unexpected clear space for a subtle jazzy atmosphere.
Most of the other cues are exquisitely drawn out miniature symphonies that exploit orchestral color for a succession of different musical worlds.
The piano seems to be used as a child's voice, coming in with a quirky energy and playing lilting nursery rhyme-ish lines.
Some of the cues might remind you of music from the original Star Trek television show, while "No More Children" is a hauntingly delicate and lovely piece of music.
---
2018 March 19 • Monday
A double-feature CD is our 509th Soundtrack of the Week: Carmelo Bernaola's score for Horror Rises from the Tomb and Alfonso Santisteban's music from The Killer Is One of Thirteen.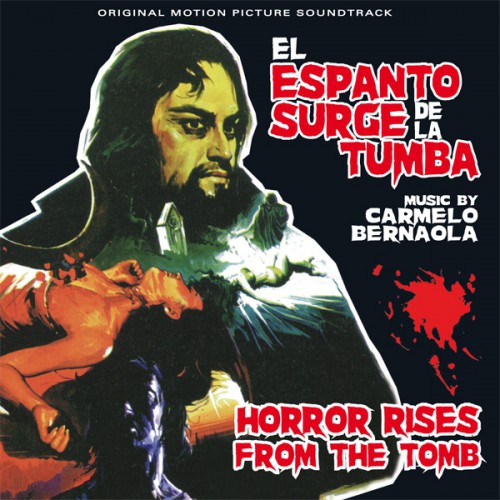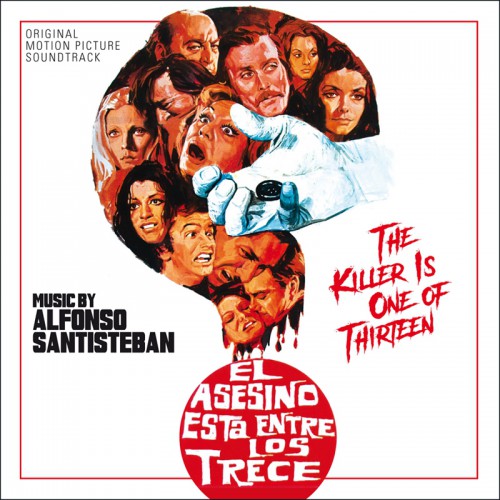 The dominant voice in the Horror Rises from the Tomb soundtrack is definitely the organ, which creates and sustains moods and melodies often all by itself or with assistance from percussion.
Piano shows up in a few places but this is really an organ and percussion production, and it's impressively varied and atmospheric. Once in a while it settles into some grooves but the feel is generally more textural and lyrical.
With The Killer Is One of Thirteen. we're immediately in Euro lounge mode, as "Con una suave nostalgia" sweeps us away on a velvet carpet of easy-listening tones.
The mood is continued in "En busca del tiempo perdido" but then breaks into something a little more tense and dramatic for "La fuga", which ended up surprising me by turning a corner into disco.
The last of the four tracks from this score is "Supercelestial", a piano jazz number that at first sounds like it wanted to be in 5/4 but couldn't quite manage it, so settled for an uptempo swing thing.
---
2018 March 12 • Monday
The 508th Soundtrack of the Week is music from this 1967 German science-fiction movie Perry Rhodan: SOS aus dem Welthall, which is mostly composed by Marcello Giombini and Anton Garcia Abril.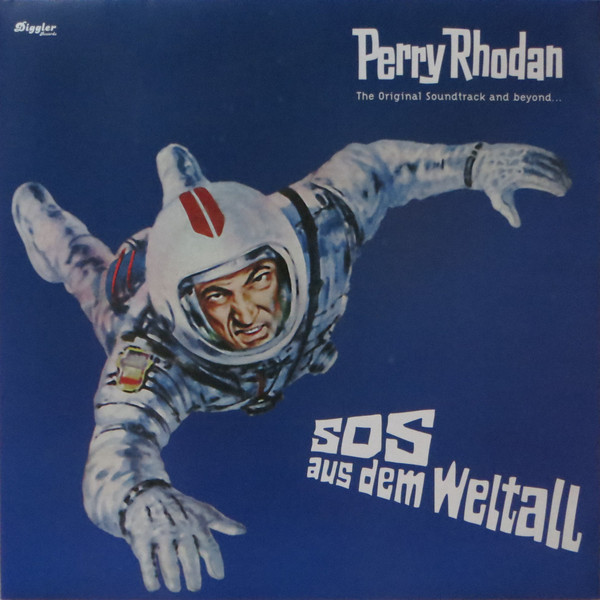 I had never heard of Perry Rhodan, a fact that demonstrates how provincial we can all remain, despite globalization and digital interconnectedness.
Rhodan is the hero of a series of German sci-fi novels. No big deal, you might think. But these novels have been published weekly since 1961!
There are almost three thousand of them and that doesn't count the 850 or so spin-off novels. Sales of Perry Rhodan novels in the world add up to around two billion books. And yet, here in NYC I'd never heard of the guy.
That's been corrected by this CD. It has one theme that gets a few different variations, the best of them being a "shake" treatment with the incomparable Edda dell'Orso contributing her strong and soaring vocals.
Also on here for mysterious reasons is The Clark Sisters performing "I'm Forever Blowing Bubbles". Maybe it makes sense in the movie.
The tracks of music alternate with German-language dialogue from the film. I like the one with the computer voice but in general am not a fan of that treatment.
There are also some "related" tracks such as a cover of the theme song from Moonraker.
---
2018 March 09 • Friday
The results of one of the most promising Kickstarter ventures I ever contributed to arrived here not long ago. It's an amazing book, dedicated to the incredible artist Herbert Crowley. The name was new to me but one look at the work was enough all I needed. And Beehive Books did a spectacular job putting this volume together.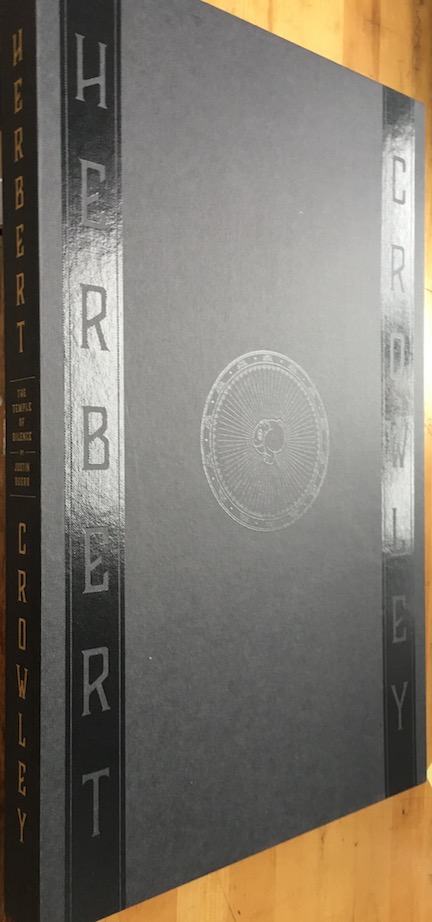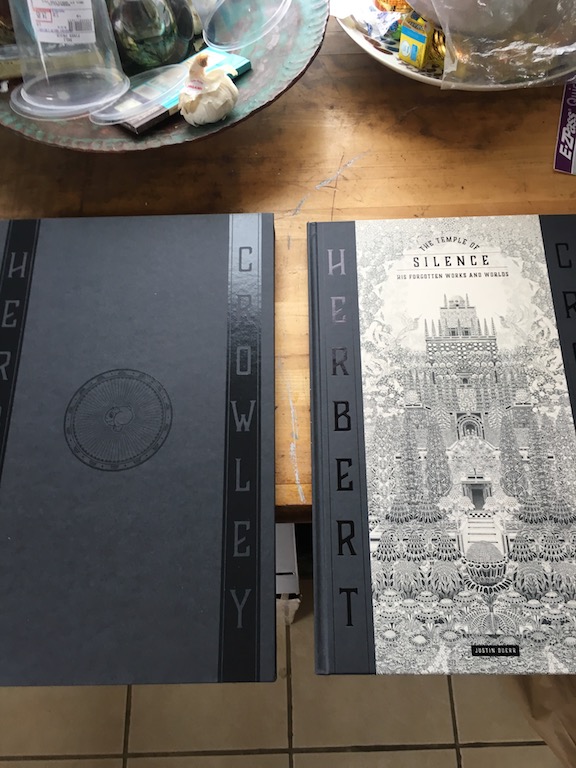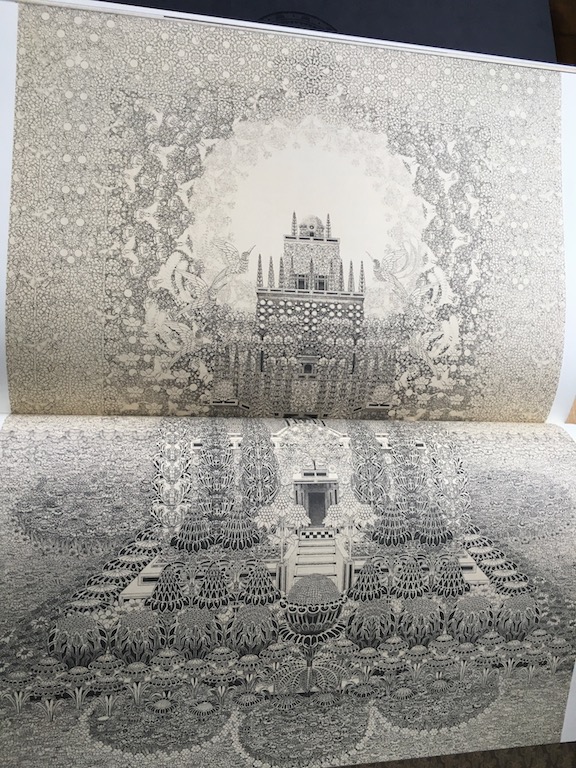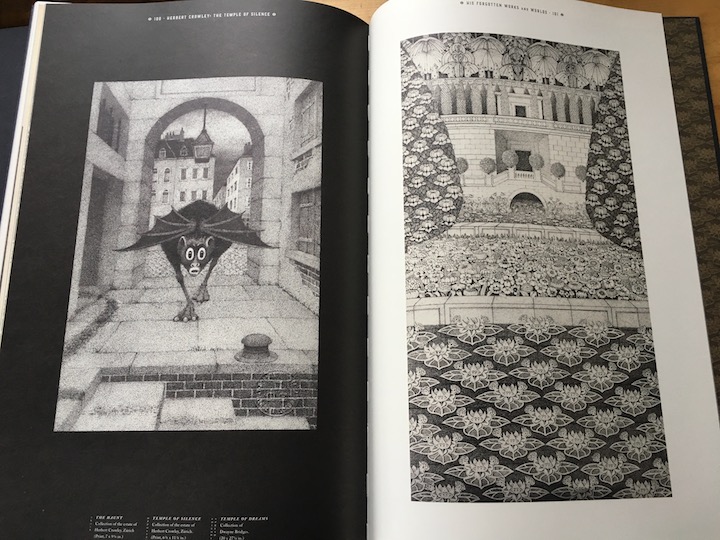 Just a book of the images would be wonderful to have but this is a book about Crowley as well, who he was and what he did. I'm very excited to read it whenever I can find the time! It's not the kind of thing you read on the subway...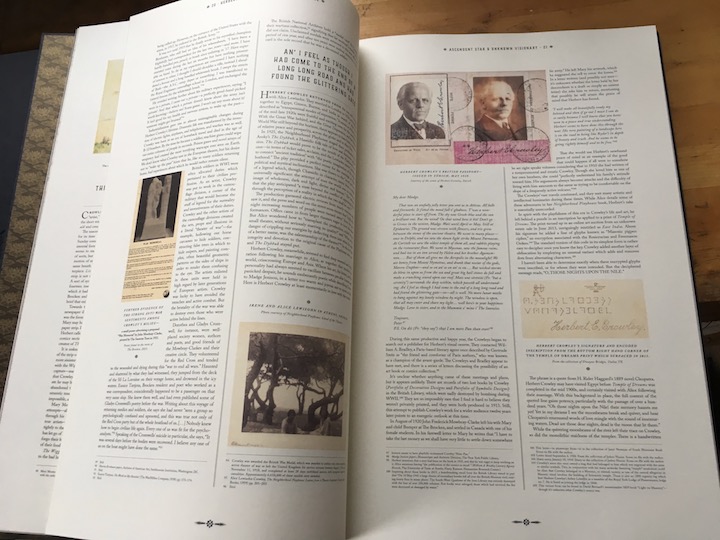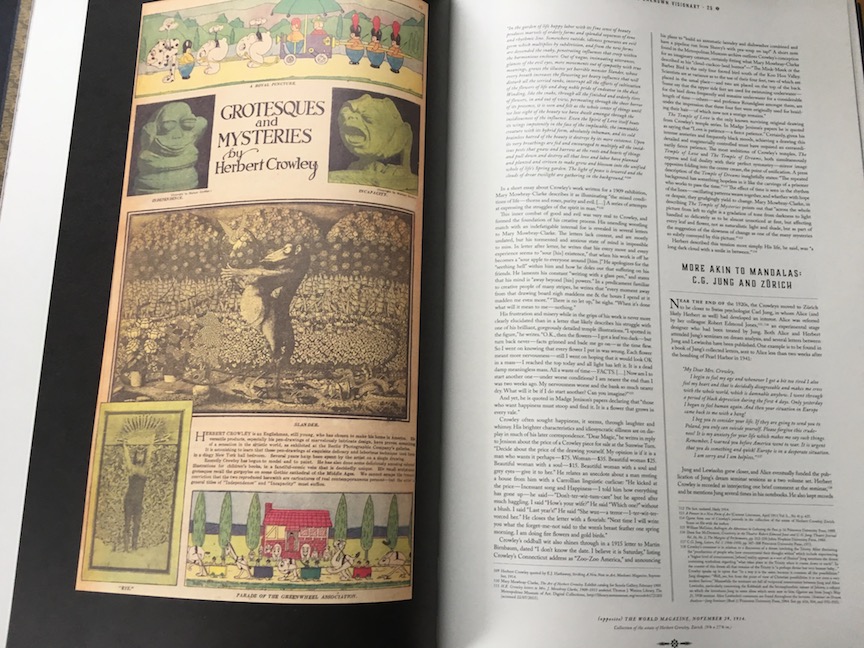 It's only March but this might be the book of the year!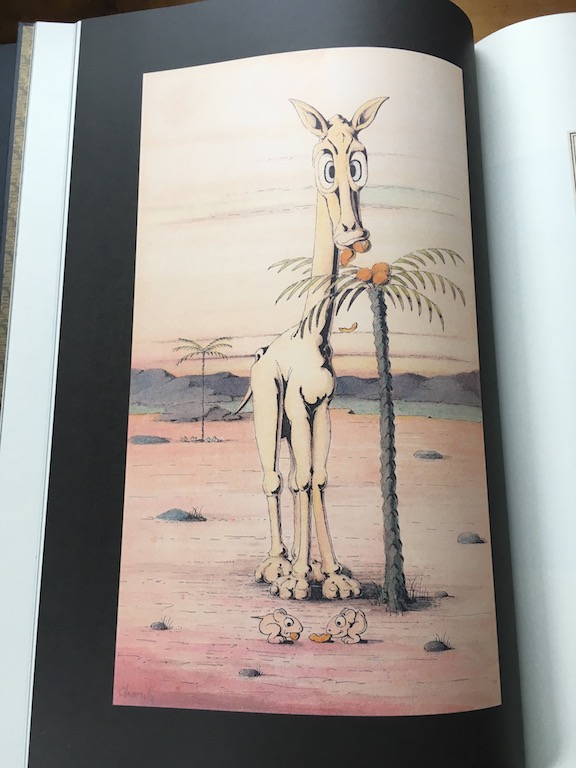 ---
2018 March 07 • Wednesday
Nor'easters are great when you don't have to go anywhere. We're snug and stocked up on food in our apartment here and listening to this Beach Boys CD that arrived in the mail today.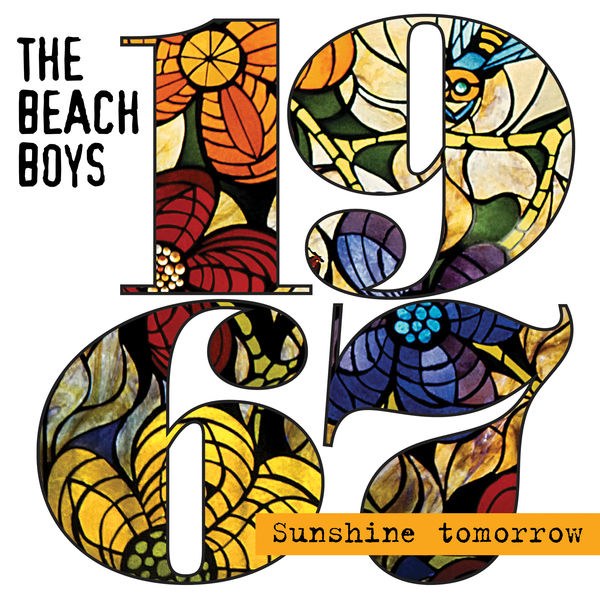 I'll go out on a limb and suggest that either you like The Beach Boys or you don't. If you do, then the previously unreleased live recording of "God Only Knows" here might really get to you. It's also a great example of "less is more".
Some of these stripped down live tracks—the "Good Vibrations" that follows "God Only Knows" is another good example—are a revelation in the same way as are those live recordings of Waylon Jennings in that bar in Arizona, the real thing as released by Bear Family. Nothing fancy, just what can a small group do in real time on stage in front of a live audience?
The answer is that they can devastate you with musicality and vulnerability. Those unquantifiable elements of musical performance that are variously called touch or feel (and probably other things) become the stars of the show while paradoxically remaining in the background and affecting listeners on a subconscious as well as conscious level.
On a more critical note, the live recording of "Surfin'" is, uh, maybe just kind of awful. It might have been their first hit but that doesn't mean it was ever a great song.
And maybe Mike Love knows it because after they lurch through their performance of it he tells the screaming audience, "Thank you for your sympathy".
---
2018 March 05 • Monday
We can only go so long without listening to Henry Mancini. Lucky for us a score we'd never heard before was released on CD recently. Sometimes a Great Notion is the 507th Soundtrack of the Week.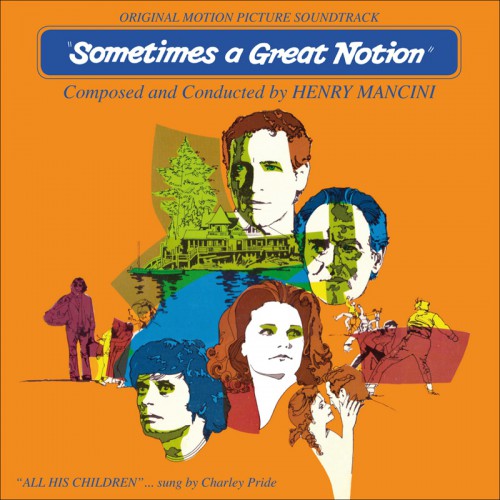 This shows Mancini in a country rock vein with some Cajun influences. The steel guitar of the great Buddy Emmons is the principal voice here, dominating almost every track with its beauty and power.
There's no mistaking the velvety tone of Plas Johnson's tenor sax here, and it's interesting to note that Carol Kaye is sitting in the bass chair, providing her rock solid and deeply felt musical magic.
This is an extremely soulful record, with Mancini conjuring magic from a small ensemble, getting the most out of organ and harmonica while letting the steel guitar sing out.
Charley Pride sings a lovely title song as well, rounding out a superb album.
---