2017 December 25 • Monday
Well, today is today so the 497th Soundtrack of the Week might as well be this seasonally appropriate Bernard Herrmann double feature of two television programs, Shower of Stars's "A Christmas Carol" and General Electric Theater's "A Child Is Born".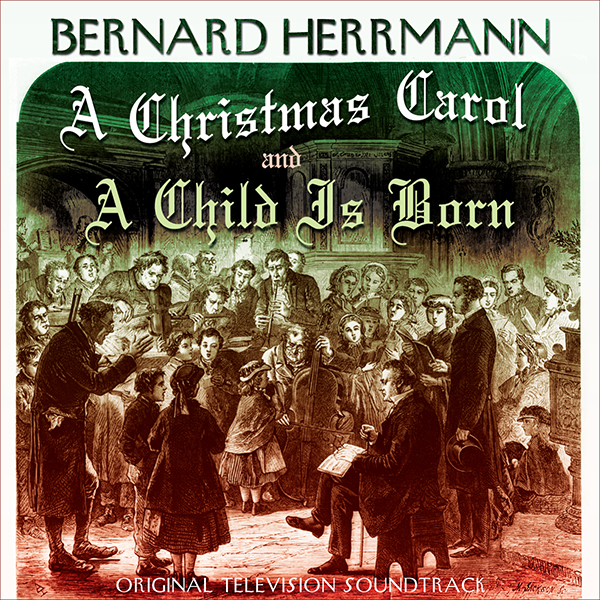 It took me a while to get through this. I'm sick of the "Christmas Carol" story and the opening pastoral but almost shrill Christmas singing repelled me.
But this is Herrmann and when you get to "Marley (The Spirits' Lament)" your perseverance will be rewarded with a strong and deep piece of atmospheric textural Herrmann music.
That's generally the exception, though. There's a bit more music that's more my thing in "The Grave/The Bells" but mostly it's a sprightly, dancing, upbeat Christmasy thing.
"A Child Is Born" also finds the music taking a backseat to the vocals, which really isn't my thing. But it's still Herrmann and the musical settings are well done though these will never be among my favorite of the great composer's works.
Both of these sound like they're taken direct from the actual television program and include dialogue and sound effects.
---