2017 October 30 • Monday
The 489th Soundtrack of the Week is this oddball record we picked up in Toronto a couple of days ago, after a great gig with Chris Cawthray and Jim Sexton: Kelso Herston and the Guitar Kings play Hits from the Great Western Movies.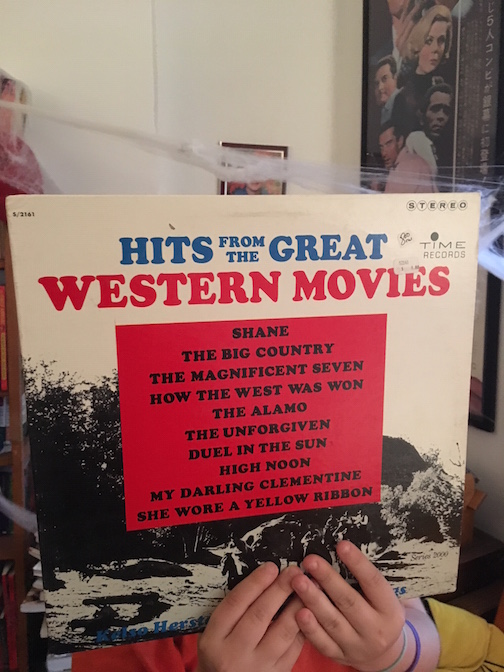 Herston was apparently an Alabama native who had a successful career as a guitarist and arranger and music director and composer of jingles.
I'd never heard of him before. He's one of four guitarists on this record and since one of the other ones is Jerry Reed, it seemed like a good risk at $8 Canadian.
And it's a great record! My only complaint is that I wish it were longer! But maybe that's the trade-off with making something as tight and swinging and polished as this, that it takes a lot of time and energy.
It's an interesting program, ranging from the fairly obvious (the theme from The Magnificent Seven and "Green Leaves of Summer" from The Alamo) to some less-covered pieces like themes from Duel in the Sun and The Big Country.
Jerry Reed's was the only name I recognized but all the musicians playing here sound great, particularly the drummer and the guitarists.
---