2017 June 12 • Monday
It's been too long since we listened to Henry Mancini around here. So let's make his score for Two for the Road the 469th Soundtrack of the Week.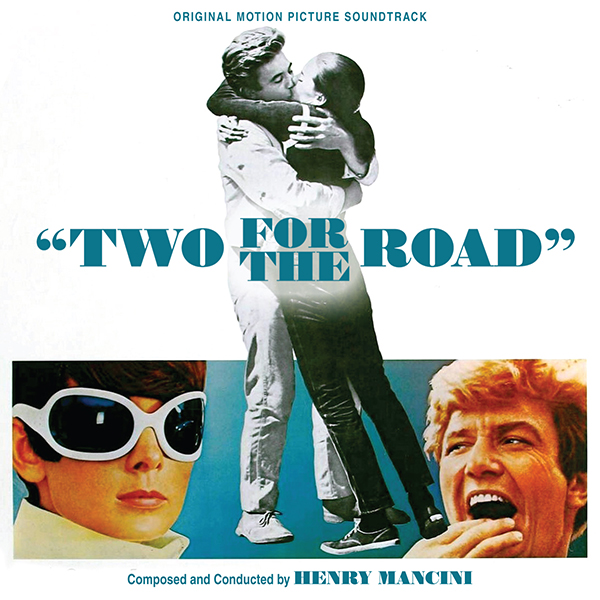 The main title theme, which dominates the score, is a classic Mancini piece, a velvety melody with a subtly shifting harmonic movement, a delicate bossa beat and assured deployment of the orchestra as instrument, with strings and accordion flexing the most muscles. It's a dreamy, loungey tune, and the huge success of "Moon River" was probably on everybody's mind as Mancini was again placed in charge of creating the musical identity of an Audrey Hepburn movie.
Another recurring theme is the music first heard in "Chicken Pox", which is sort of comic calliope music with a melancholy undertone.
One of the most powerfully atmospheric and bewitching pieces of music ever crafted is Mancini's "The Slow, Hot Wind". Written for the television show Mr. Lucky, it's been used in at least two other films I've seen. The opening of "Something for Audrey" briefly recalls this composition before sliding into a soft, late-night jazz mood version of the main theme.
Other cues that stand out include the pensive and suspenseful "Early Tea" (which ends up recapitulating the main theme) and "The Chaser", a jazz tune which starts menacing but quickly goes to a light, bouncy place.
Then there's "The Lovely Life", a stereotypically "Parisian" piece, a feature for the accordion.
---