Some good news for a change: two new books from Coin Op!
These are the two latest installments in their 45 rpm series, each book the size that a 45 single would be. There's a special box to house them all.
The first one is about musical twins, quite a few new to me.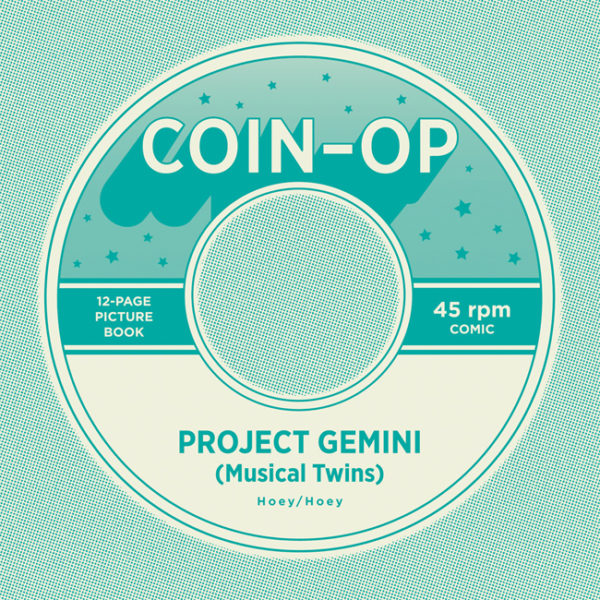 There are 29 such in here, including Robin and Maurice Gibb, Nels and Alex Cline and Kim and Kelley Deal.
I didn't know that Art Farmer had a twin brother! (Who played bass!)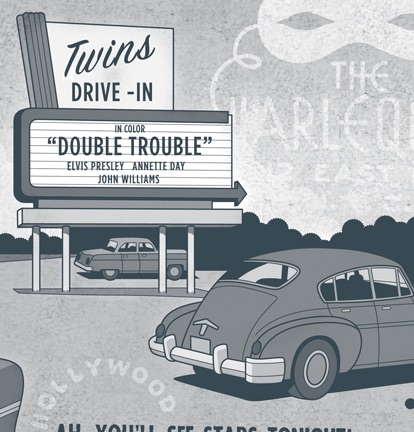 The second one is something of a tour de fource, presumably made in a burst of inspiration following the death of Chuck Berry.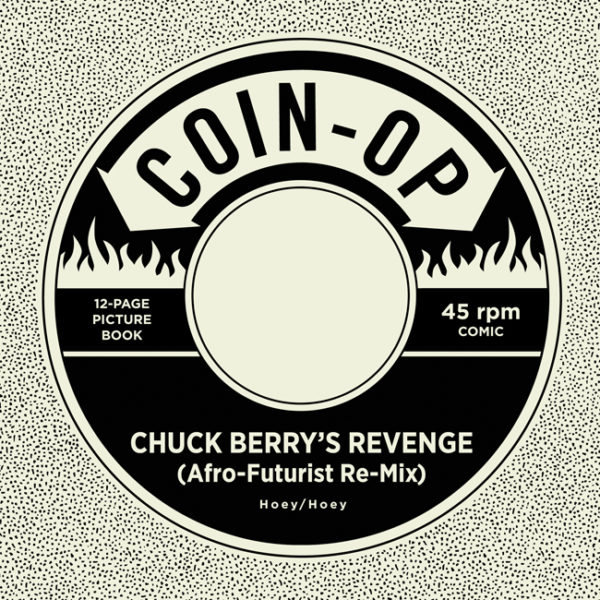 It takes as its launching point the mortifying scene from the movie Back to the Future in which the white teenage hero is revealed to be the creator of Chuck Berry's music.
The book is a wild revenge fantasy that involves Sun Ra, Ike Turner, Henry Ford and even a nod, I think, to the murder of Leon Trotsky.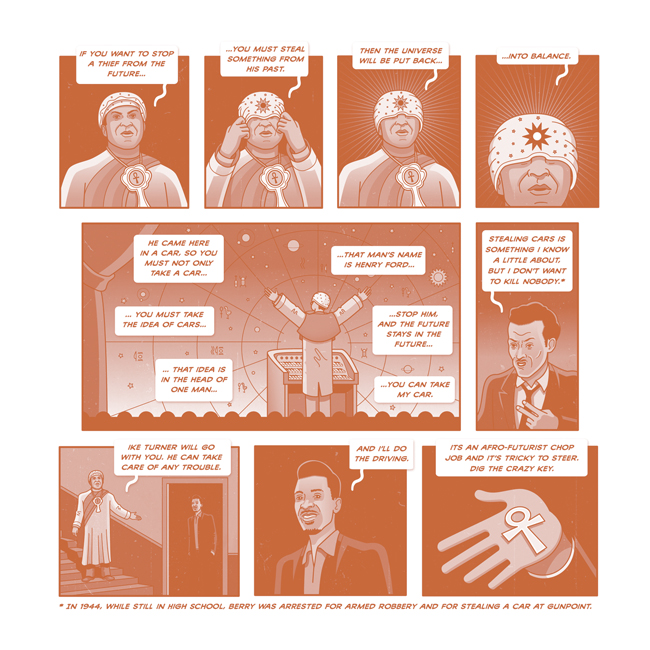 It's always a treat when new work from the Hoeys arrives in the mail.
---