2017 May 15 • Monday
Charles Fox is mostly the composer of our 465th Soundtrack of the Week but producer Bob Crewe was, according to the liner notes, sufficiently involved to earn his co-composer credit. The movie and music are special and perhaps even a unique blend of varied elements. We're talking about Barbarella.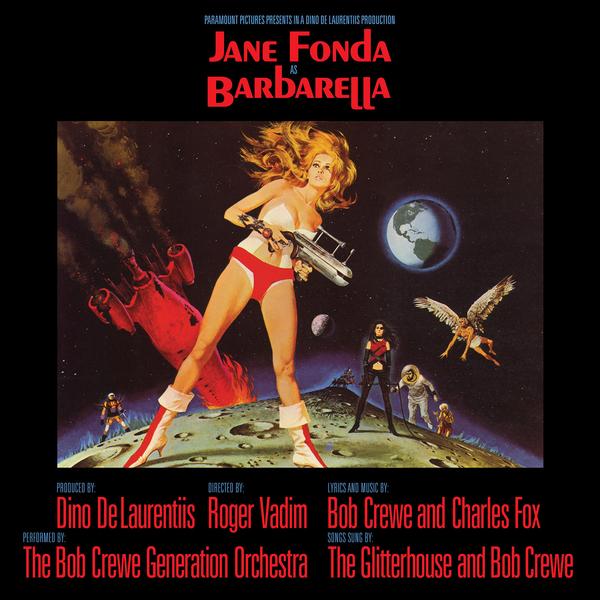 First there's the theme song, a proto-disco Vegas lounge jazzy bossa nova thing which rhymes "Barbarella" with "psychedella". Like the movie itself, it balances camp, cheese, beauty, talent and creativity.
For the rest of the score, which was Fox's first, there's a kaleidoscope of different moods and grooves, including other songs such as "Love Love Love Drags Me Down", "I Love All the Love in You" (featuring the harmonica!) and, finally, "An Angel Is Love" (sung by producer/co-composer Bob Crewe).
The electric guitar is a prominent voice throughout the score, often fuzzed out or overdriven but almost always doing something important.
Horns, strings and percussion are also present and arranged to create and sustain various sonic atmospheres of emotion and action.
The names of the cues alone suggest the range of the film's scoring needs: "Spaceship Out of Control", "Ski Ride", "The Labyrinth", "The Pill", "The Sex Machine", "The Chamber of Dreams" and so on.
It's a great score and wonderful to have on CD. Fans of late '60s Morricone, particularly the more buoyant and light-hearted verging on sappy stuff, as well as Euro spy music, should love this.
I'm thrilled to have mine, particularly since Mr. Fox autographed it!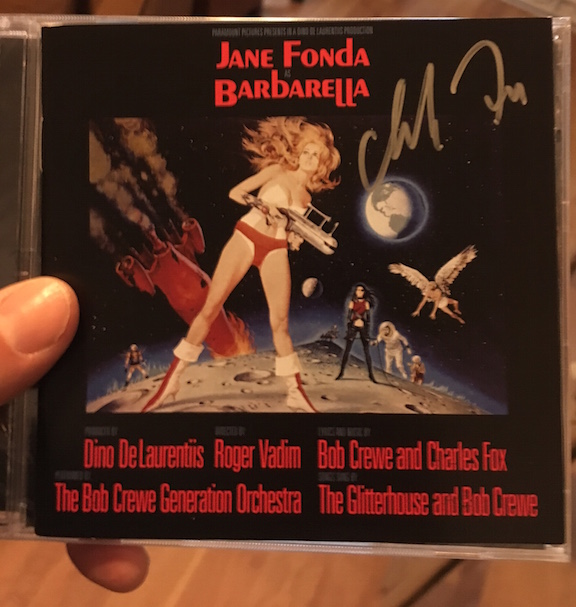 ---