2017 May 05 • Friday
The Gutbrain collection of ephemera now includes a tiny number of German pulps. Here are some of them.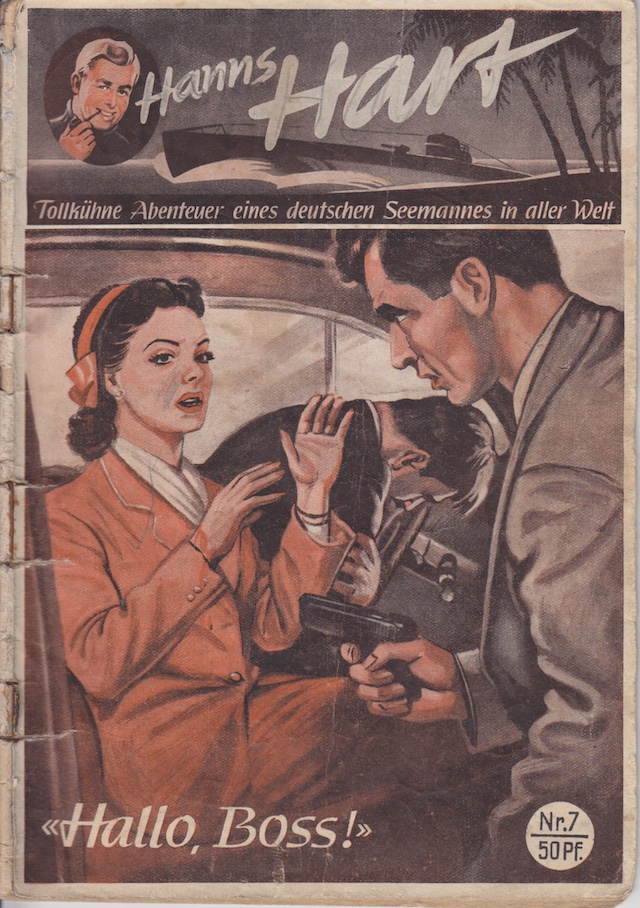 That's the oldest one, from 1951. The color palette of the cover painting is really nice.
The award for best cover concept goes to this one: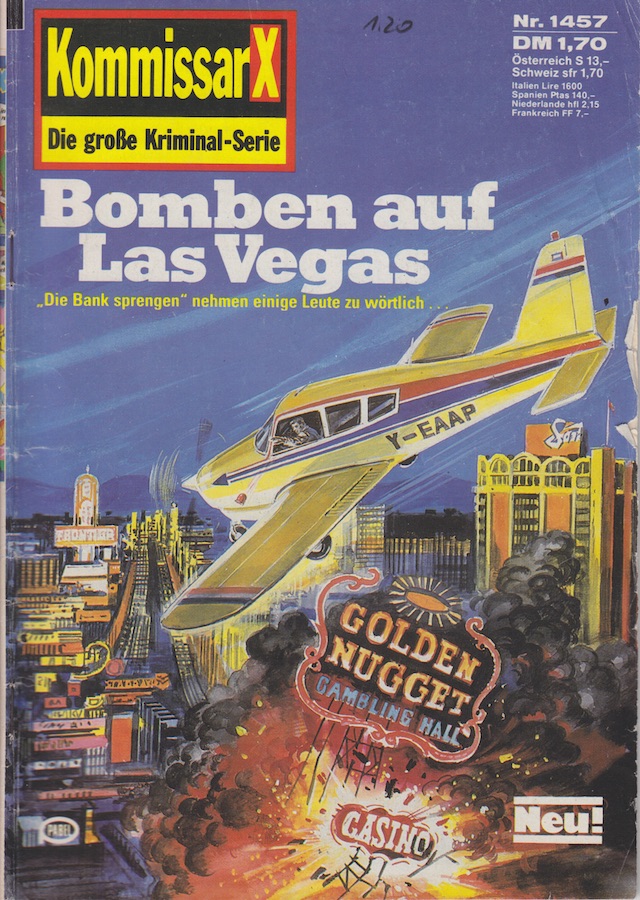 Then there's "walking your dog in space":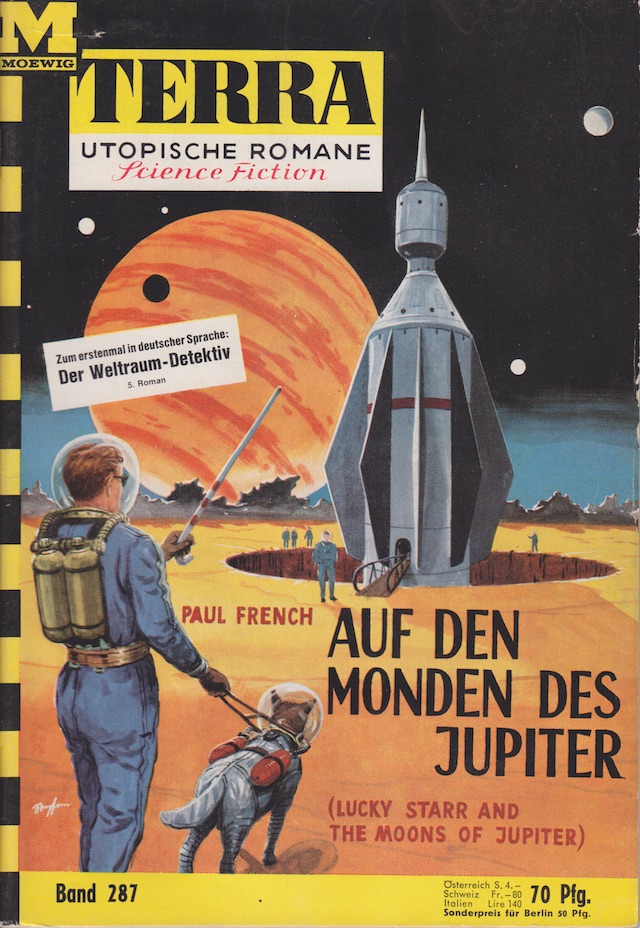 And then three more that I just really liked.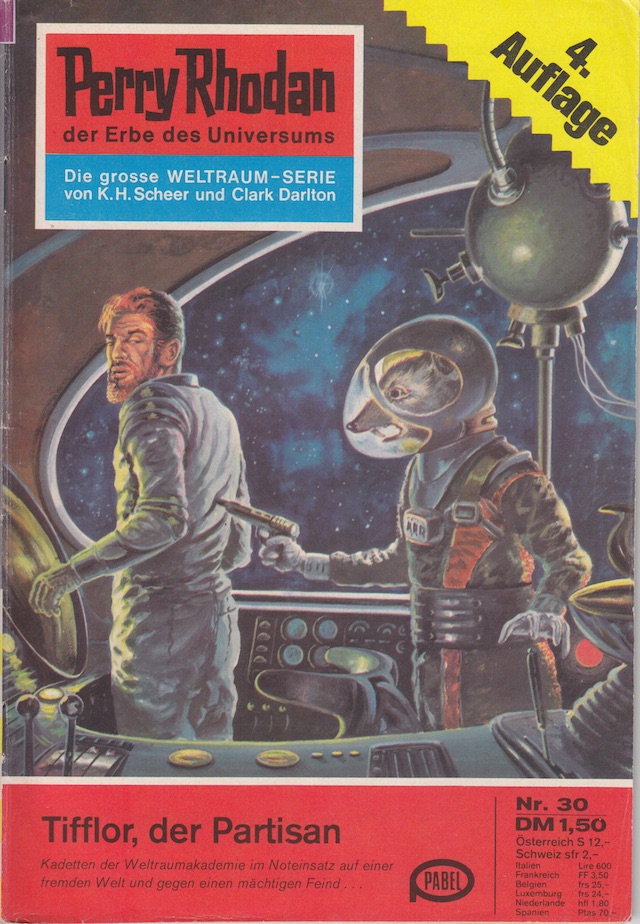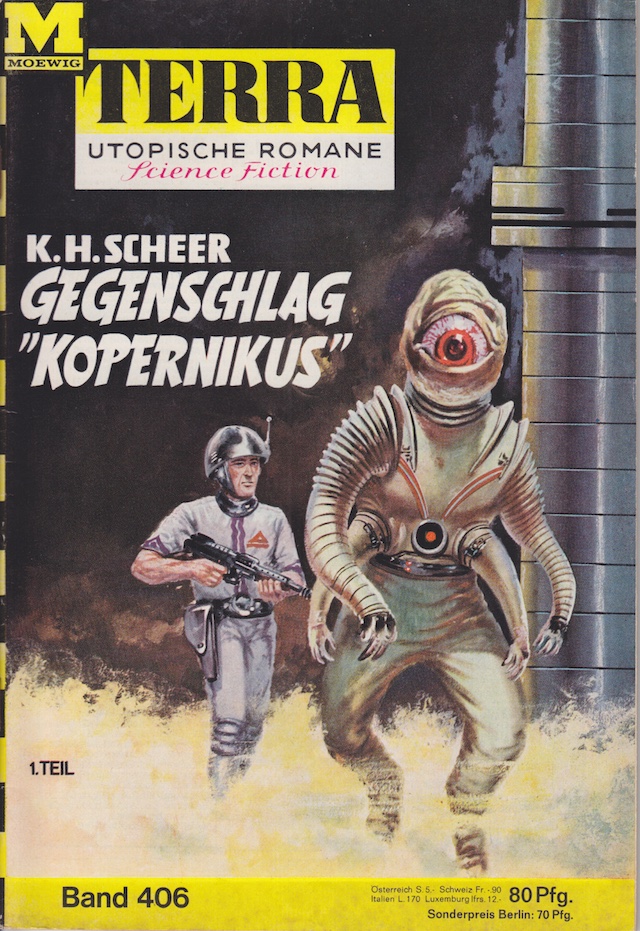 That last one, that old painting is very intriguing, makes me wonder what's going on. And that's the whole point of these cover paintings, to excite curiosity.
---