The following preview has been approved for Specific Audiences.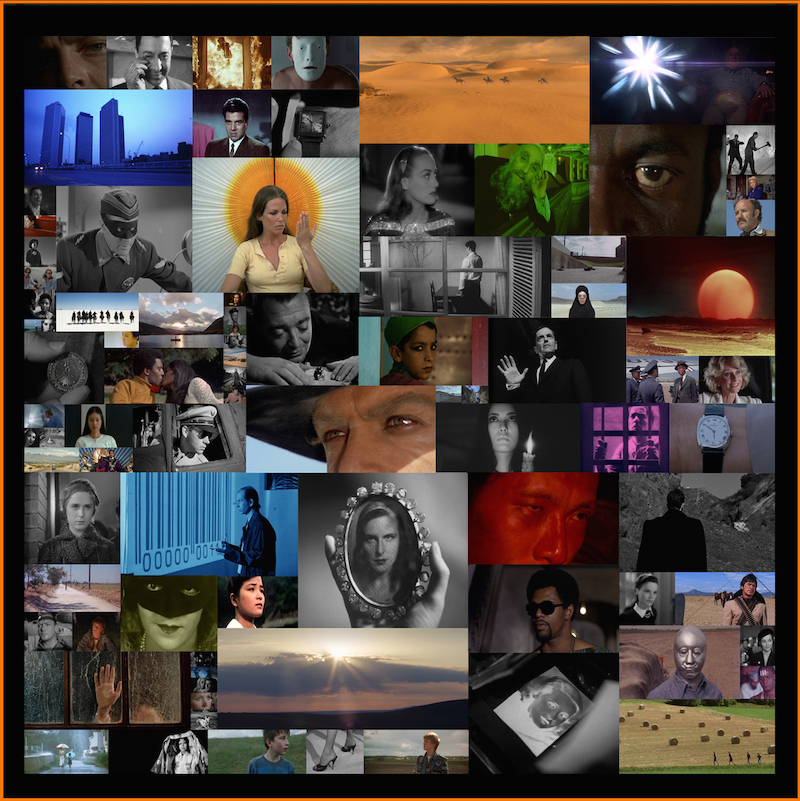 It's the All Region Player CD.
At some point this will all be available online for free.
First, though, it will be available for sale at the Downtown Music Gallery as a limited edition of a hundred hand-numbered copies. 100% of the money will be donated to the Downtown Music Gallery. Nobody else gets a penny from sales of the CD.
Pretty much every musical thing I've ever done has ended up involving soundtrack music one way or another. The first band I was ever in, Game of Death (originally called A Better Tomorrow, both names being movie titles), was a more or less free improv rock band whose performances and jam sessions inevitably lurched into covers of music from James Bond or Dario Argento movies or the theme from Mission: Impossible.
Sooner or later there had to be a band that only played soundtrack music. All Region Player, with Ben Gallina on bass and Andy O'Neill on drums, is that band.
We've been playing for a few years and have about 80 pieces in our repertoire. We went into the studio for two days of recording live and while I was hoping to get around thirty of those cut, we ended up with fifteen.
Of course this meant leaving out so many favorite themes and composers. Maybe we'll do another CD one of these days.
We're going to play at the Downtown Music Gallery next month to celebrate the release of this CD, the first new Gutbrain Record since 2008's Submarine Pictures!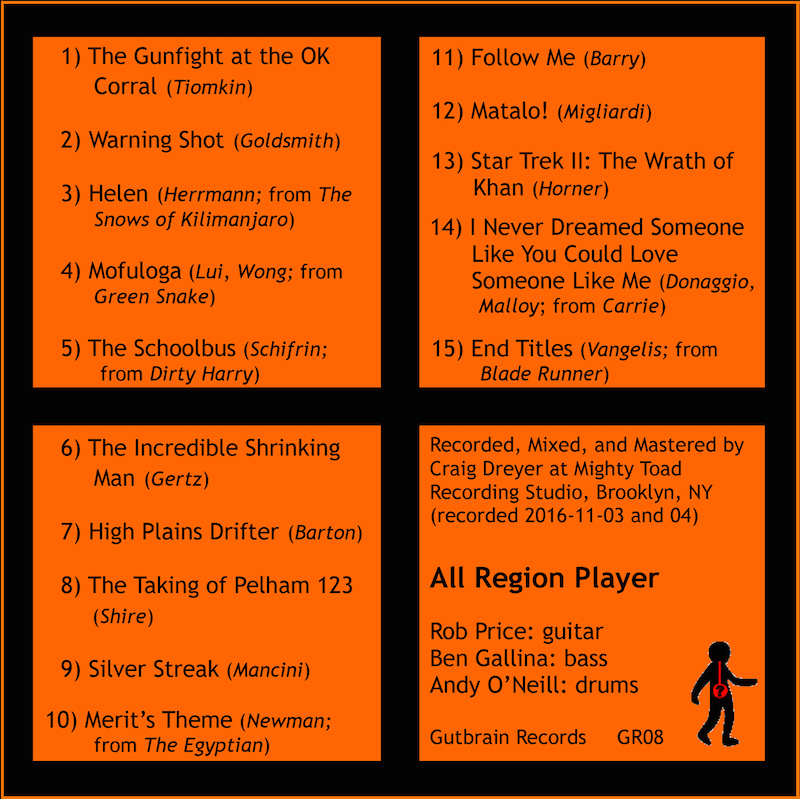 ---