Rob Price
Gutbrain Records
rob + gutbrain.com = email
---
The unexpected release of an unused score by a favorite composer is always thrilling and in the case of our 467th Soundtrack of the Week it's for a movie we liked: The White Buffalo. John Barry's soundtrack, which is heard in the film, was the 85th Soundtrack of the Week and now we look at the David Shire's rejected music.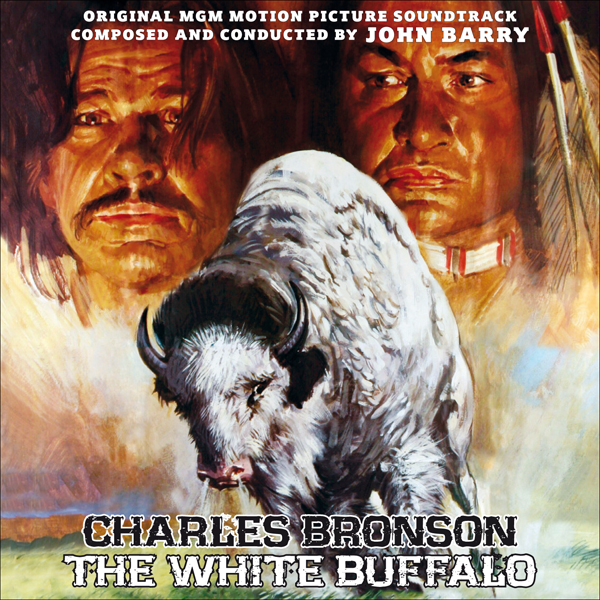 This CD has both Barry's score and Shire's though only Barry's name is on the cover.
Shire's score is presented as sixteen cues, designated as "Part I', "Part II" etc. Then there are four "Camptown Medley" cues which would have been source music.
The music is pulsing and brooding, with acoustic guitar and drums working together to keep the momentum rolling while piano, strings and winds move over the foundation.
The sound is modern and deeply interesting, with Shire using 12-tone concepts for inspiration, as he did with his music for The Taking of Pelham 123.
Electric guitars are used subtly and often texturally, as are some other mysterious percussion instruments.
It's angular yet lyrical, pensive yet flowing and it makes me want to watch the movie again. I remember enjoying it the first time around. Since this recording of Shire's score exists, it would be great to have a version of the film that used it so we could compare the two experiences.
---
2017 May 22 • Monday
The 466th Soundtrack of the Week is something of a time capsule. This kind of movie was a whole thing in the mid-twentieth century. I suppose there are movies these days which perform the same function but so much has changed; it's a different language. This week we're listening to the music for Palm Springs Weekend, which is mostly by Frank Perkins.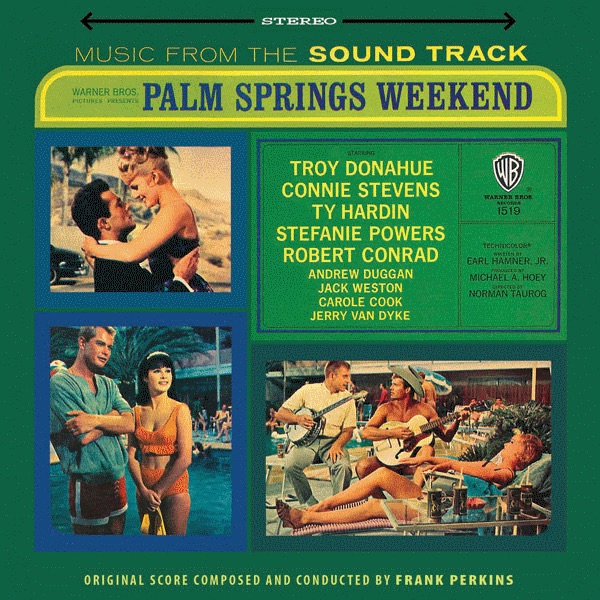 This is the original album release, so it features lots of songs performed by stars of the movie.
Troy Donahue sings "Live Young", which sounds like it goes with or near an opening credits sequence or some other sort of main title business. Mainstream pop culture of his era, the early 1960s, is still how we think of the 1950s, and this song is squeaky clean and upbeat.
Folk music had been a big deal for several years so The Modern Folk Quartet is here singing "Ox Driver", which is actually a pretty catchy and exciting song with a lot of momentum and some impressive finger picking and vocal harmonies.
Connie Stevens sings "What Will I Tell Him", a beautiful love song that's been very tastefully arranged for strings and combo with electric guitar.
There's a goofy comic riff on "Bye Bye Blackbird" from Ty Hardin and Jerry Van Dyke and a heavy-handed swing pop twist Vegas orchestra thing from Robert Conrad called "A Little Bit of Give".
The rest of the record is taken up by instrumentals, mostly pretty rocking, and occupying that strange zone of rock, jazz, pop, commercial session work and soundtrack music all mixed together with other elements as necessary.
The CD doesn't say who's playing what but I thought I heard Plas Johnson and some of the other players sound familiar. My favorite might be the "Palm Canyon Bossa Nova", which is where I thought I might hear Plas and has some really lovely guitar playing.
The "Palm Springs Scramble" is a classic West Coast jazz crime movie number with an off kilter syncopation to it that gives it a rollercoaster feel. The guitar on all the tunes stands out for being so great, both the tone and what's played.
---
2017 May 17 • Wednesday
Some good news for a change: two new books from Coin Op!
These are the two latest installments in their 45 rpm series, each book the size that a 45 single would be. There's a special box to house them all.
The first one is about musical twins, quite a few new to me.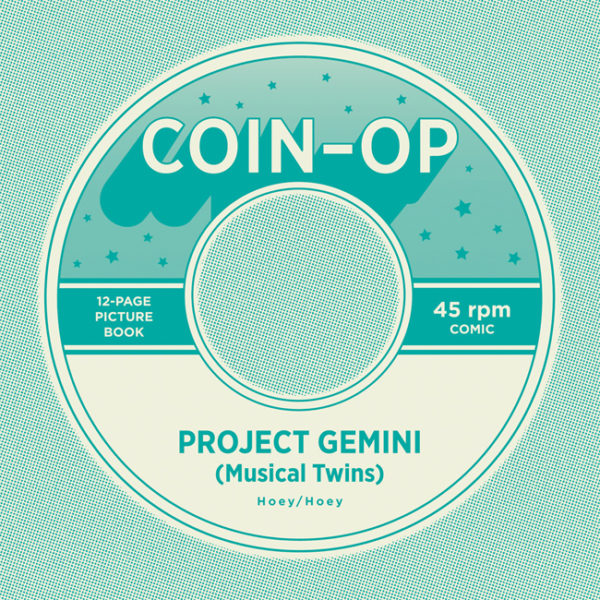 There are 29 such in here, including Robin and Maurice Gibb, Nels and Alex Cline and Kim and Kelley Deal.
I didn't know that Art Farmer had a twin brother! (Who played bass!)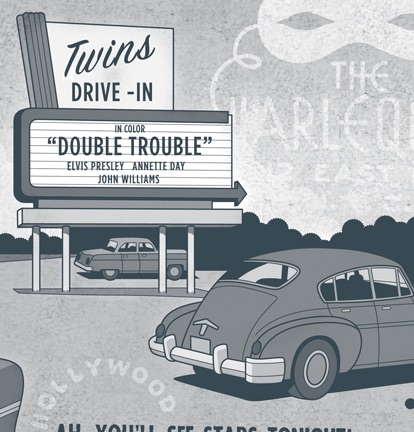 The second one is something of a tour de fource, presumably made in a burst of inspiration following the death of Chuck Berry.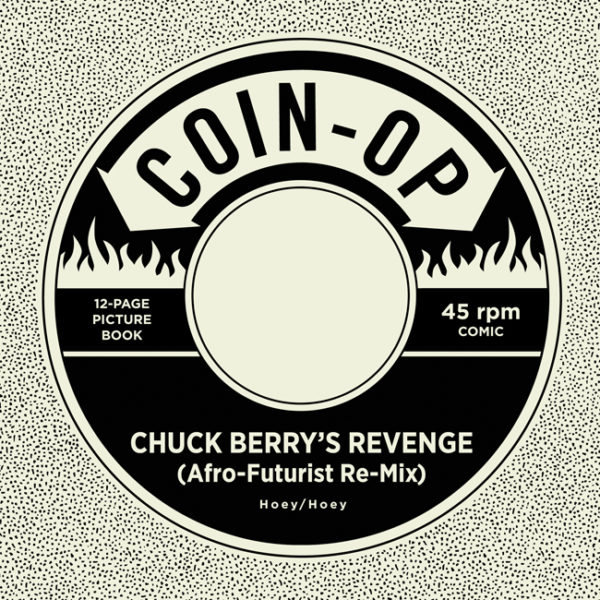 It takes as its launching point the mortifying scene from the movie Back to the Future in which the white teenage hero is revealed to be the creator of Chuck Berry's music.
The book is a wild revenge fantasy that involves Sun Ra, Ike Turner, Henry Ford and even a nod, I think, to the murder of Leon Trotsky.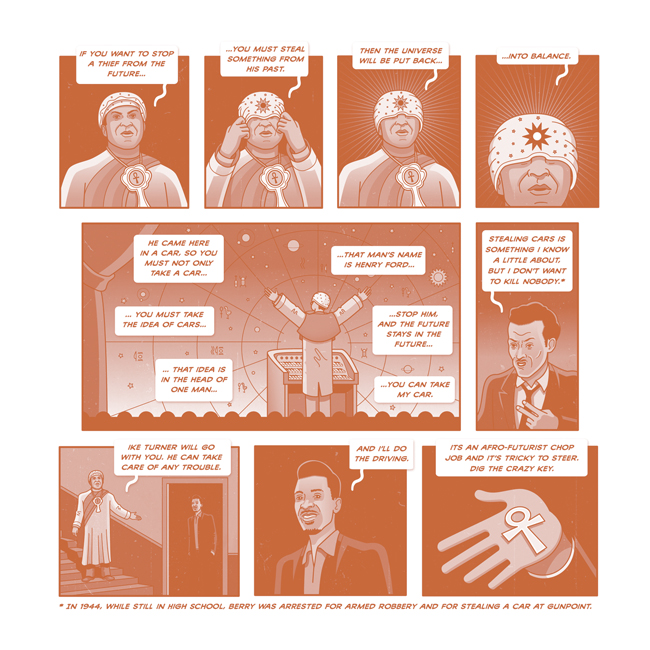 It's always a treat when new work from the Hoeys arrives in the mail.
---
2017 May 15 • Monday
Charles Fox is mostly the composer of our 465th Soundtrack of the Week but producer Bob Crewe was, according to the liner notes, sufficiently involved to earn his co-composer credit. The movie and music are special and perhaps even a unique blend of varied elements. We're talking about Barbarella.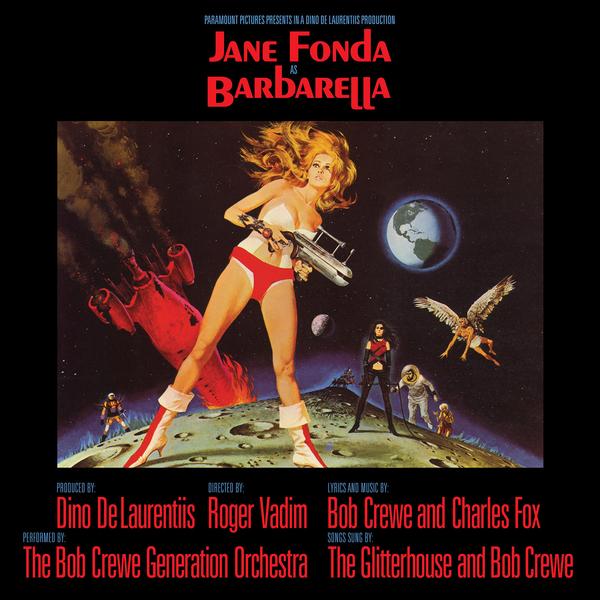 First there's the theme song, a proto-disco Vegas lounge jazzy bossa nova thing which rhymes "Barbarella" with "psychedella". Like the movie itself, it balances camp, cheese, beauty, talent and creativity.
For the rest of the score, which was Fox's first, there's a kaleidoscope of different moods and grooves, including other songs such as "Love Love Love Drags Me Down", "I Love All the Love in You" (featuring the harmonica!) and, finally, "An Angel Is Love" (sung by producer/co-composer Bob Crewe).
The electric guitar is a prominent voice throughout the score, often fuzzed out or overdriven but almost always doing something important.
Horns, strings and percussion are also present and arranged to create and sustain various sonic atmospheres of emotion and action.
The names of the cues alone suggest the range of the film's scoring needs: "Spaceship Out of Control", "Ski Ride", "The Labyrinth", "The Pill", "The Sex Machine", "The Chamber of Dreams" and so on.
It's a great score and wonderful to have on CD. Fans of late '60s Morricone, particularly the more buoyant and light-hearted verging on sappy stuff, as well as Euro spy music, should love this.
I'm thrilled to have mine, particularly since Mr. Fox autographed it!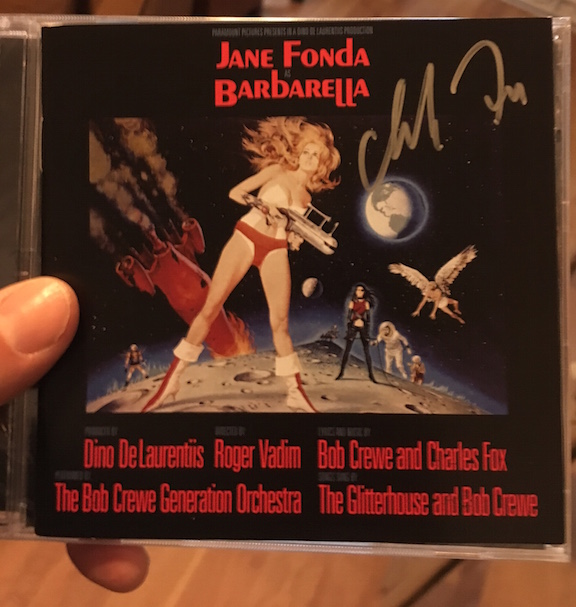 ---
2017 May 08 • Monday
The 464th Soundtrack of the Week reminded me how much I love West Coast jazz. It's Leith Stevens's music for the 1950s crime movie Private Hell 36.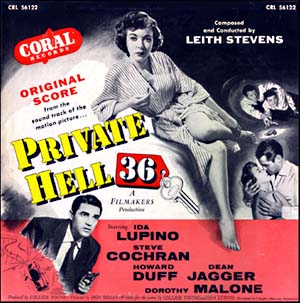 I saw this film years ago and remember expecting more from it. It would be hard to make a movie as good as this title, of course. So expectations might have been too high.
It was also directed by Don Siegel and stars Ida Lupino, which raised expectations even further.
And then there was its relative obscurity. It's probably not hard to find now but at the time I had to borrow it on videotape from a special collection at a New York Public Library branch that no longer exists.
All that stuff got me really excited for a movie that's probably but good not great. I don't remember it that well though after listening to the soundtrack I'm excited to see it all over again!
The music is excellent, mostly swinging or ballad-like, but handling dramatic tension very well, as in the main title theme.
The players include the impeccable rhythm section of Joe Mondragon on bass and Shelly Manne (my favorite!) on drums. Other names that meant something to me were the great Jimmy Giuffre on tenor sax, Shorty Rogers and Pete Candoli on trumpets and Bud Shank on, I think, bass saxophone.
Some releases might include a song that Ida Lupino sings while playing piano but the one I'm listening to does not.
"Havana Interlude" and "Daddy Long Legs" are the most upbeat and toe-tapping numbers here.
On the more subdued side of things, "Easy Mood" has a "Here's That Rainy Day" feel to it while "Lilli" is very much late night slow dancing with some swing era influences in it.
"Joshua" and "Dance of the Lilliputian" are quintessential West Coast jazz tunes. The record concludes with the smoky and slow-burning "Private Blues", which nods to the main title theme.
There were so many movies with jazz soundtracks in the mid-twentieth century. Regardless of how good a film Private Hell 36 is, and I don't really remember, the music is outstanding.
---
2017 May 05 • Friday
The Gutbrain collection of ephemera now includes a tiny number of German pulps. Here are some of them.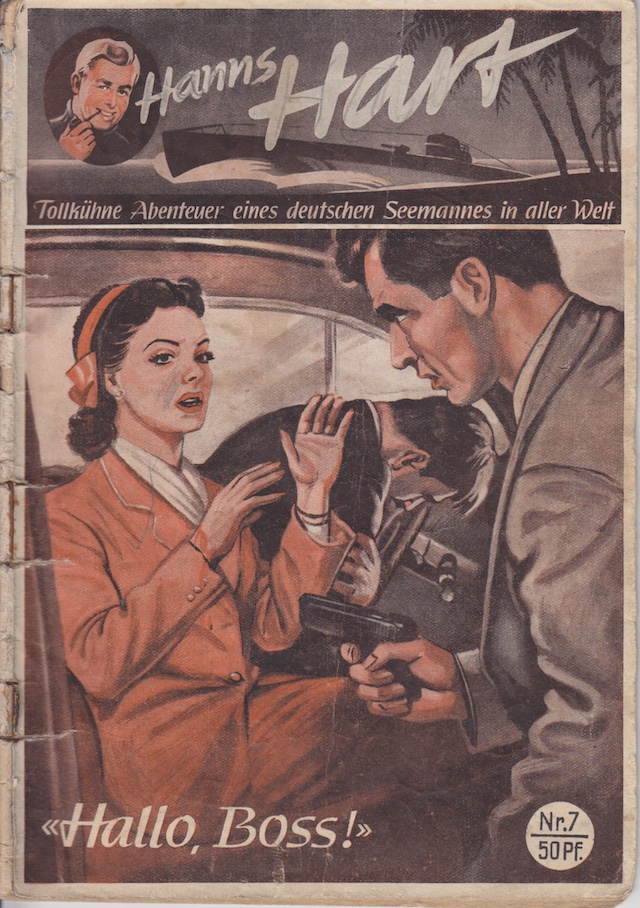 That's the oldest one, from 1951. The color palette of the cover painting is really nice.
The award for best cover concept goes to this one: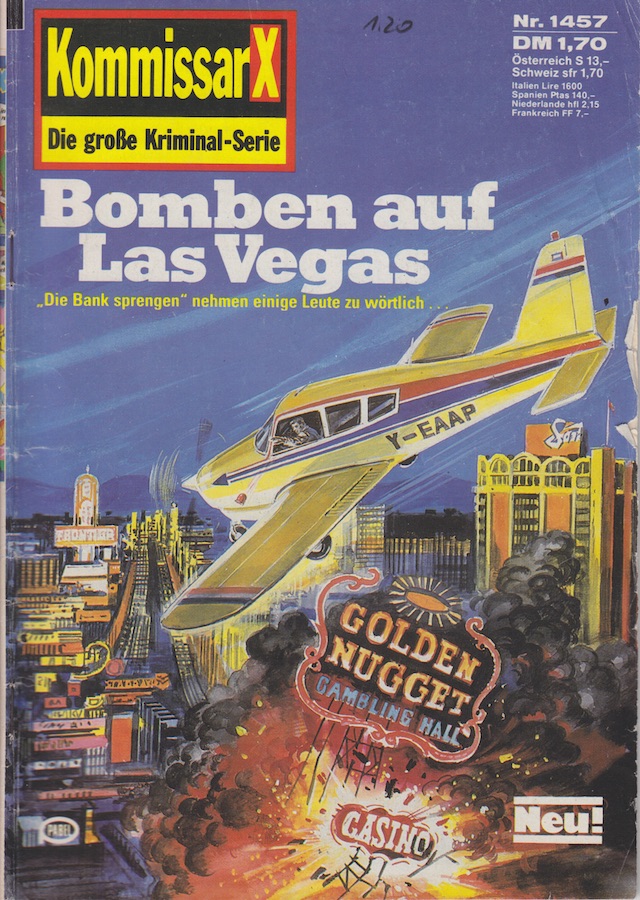 Then there's "walking your dog in space":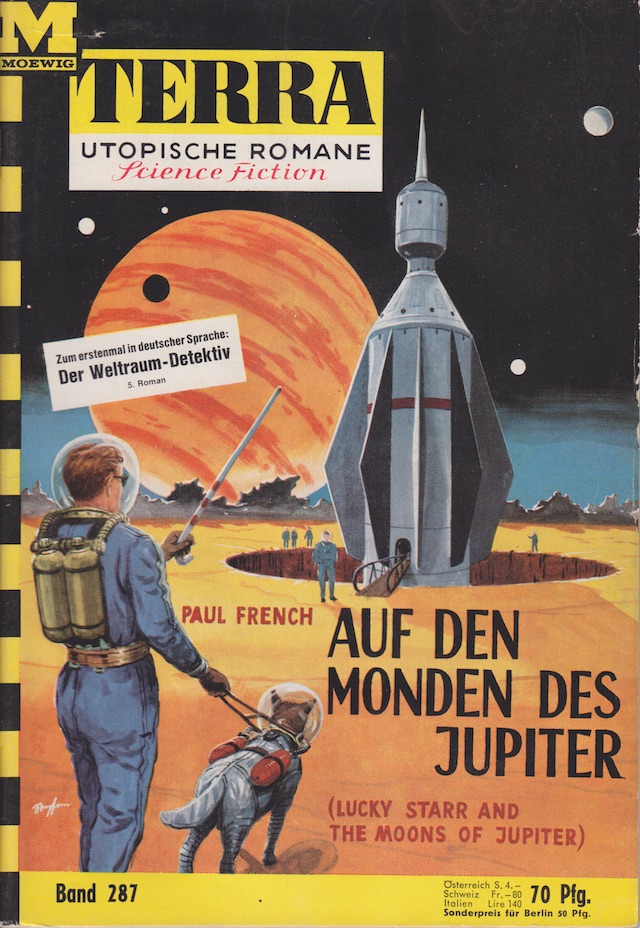 And then three more that I just really liked.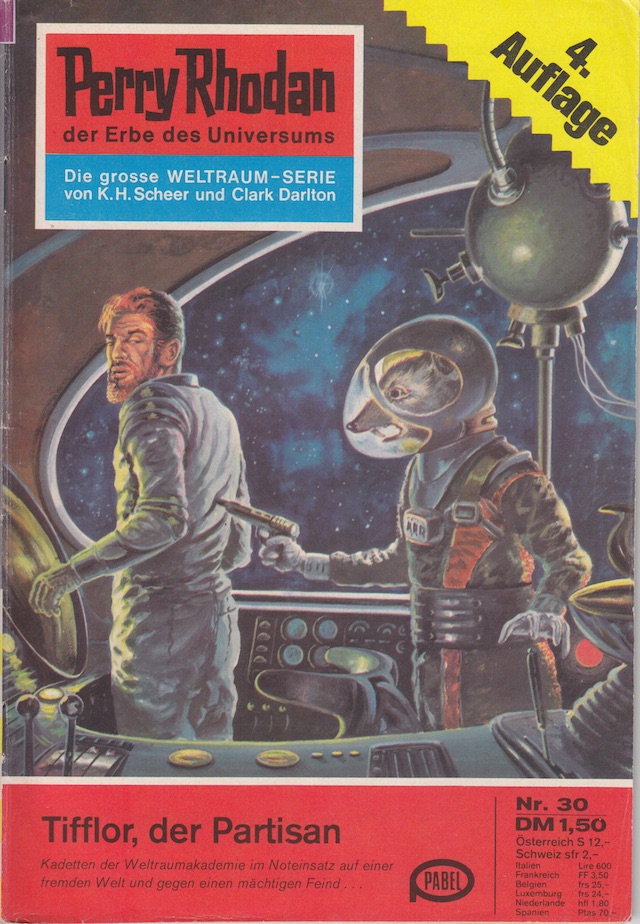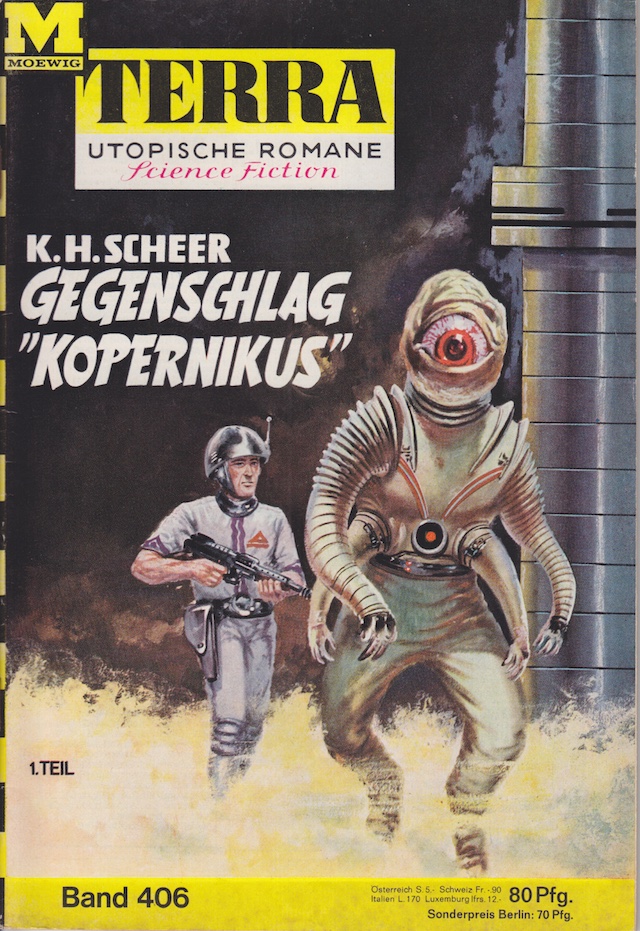 That last one, that old painting is very intriguing, makes me wonder what's going on. And that's the whole point of these cover paintings, to excite curiosity.
---
2017 May 03 • Wednesday
Easter Sunday 2017 found me on an airplane for almost the whole day. But here's an image from Easter 1955, the April, 1955, issue of Everywoman's magazine.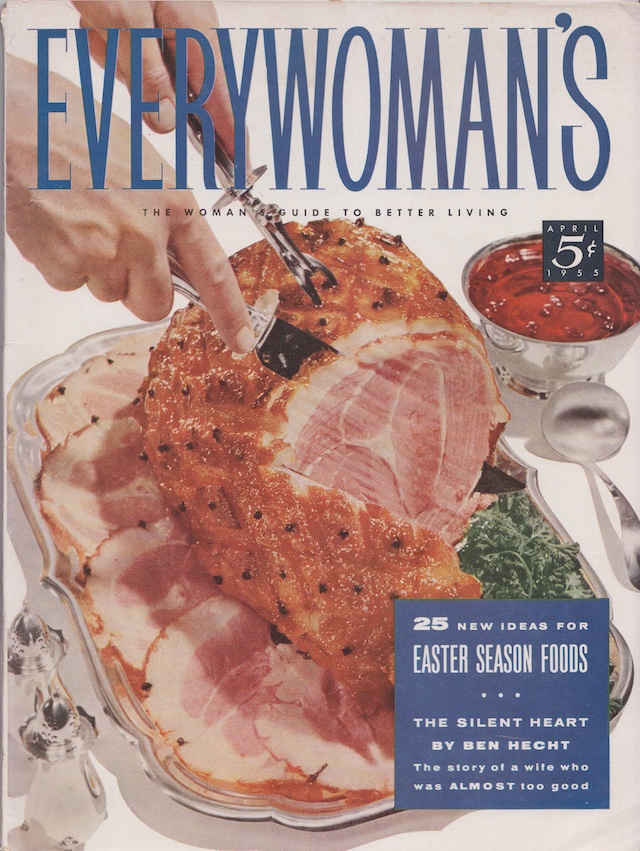 The reason I have this magazine, and nine other Everywoman's magazines from that year, is because Walter Tevis's Wikipedia entry asserts that there's a Tevis story in one of them.
My research so far has narrowed it down to either the July or September number of 1955. I have all the others and there's no Walter Tevis in them.
The same entry also claims Tevis has a story in the January, 1959, number of Cosmopolitan. But nope.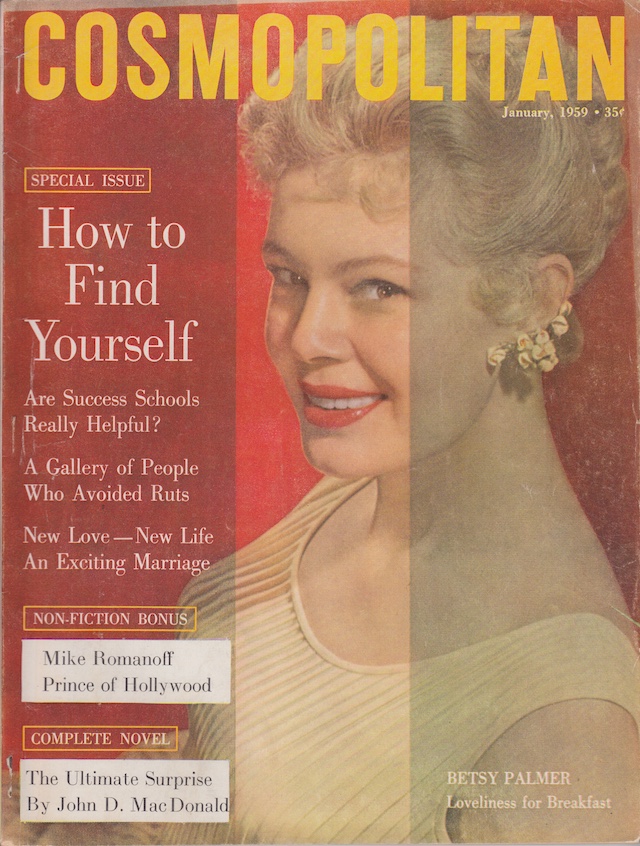 It was kind of expensive to find that out since the John D. MacDonald novel makes this a desirable magazine for collectors.
But to go back to Everywoman's, the April, 1955, issue has, tucked inside of it with no mention on the cover, an article about comic books, a response to the excitement generated by Fredric Wertham's Seduction of the Innocent.
It's actually a pretty reasonable editorial, cautious, even conservative, but not scare-mongering or panicking and not at all anti-comic book.
After reading it I had to go look up what "one o' cat" was.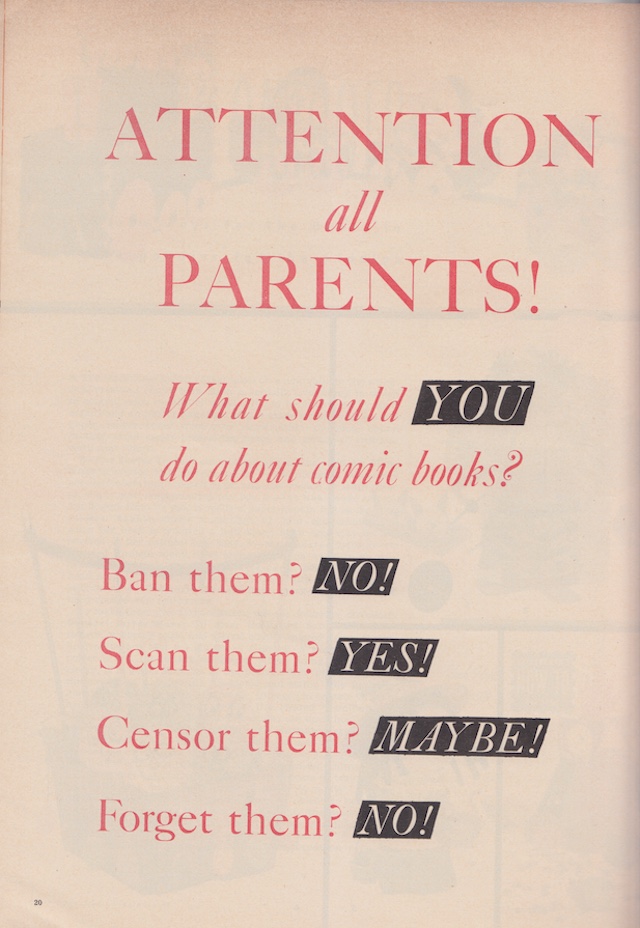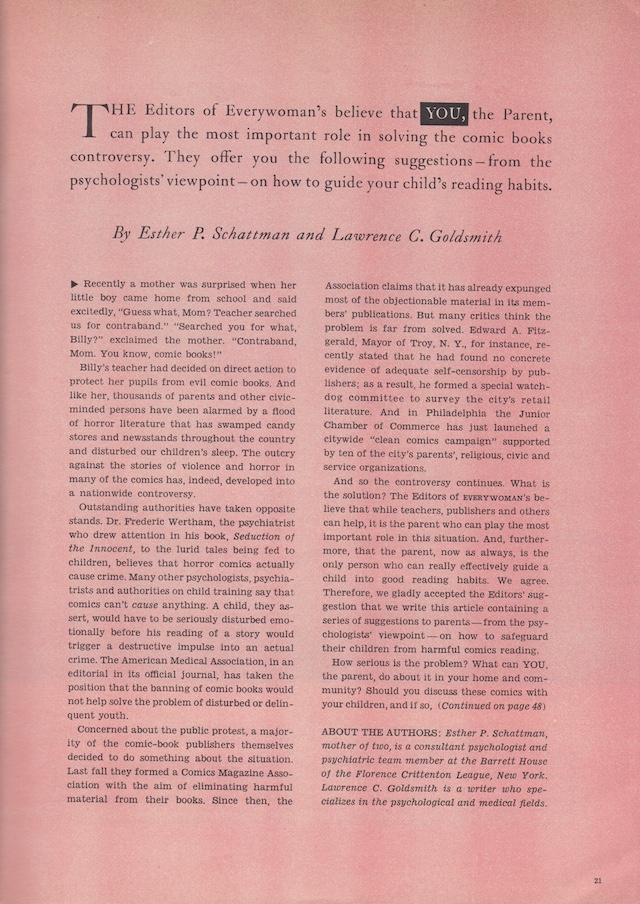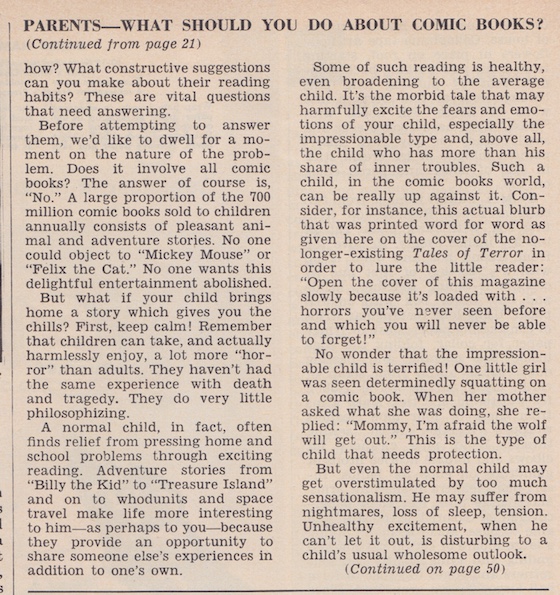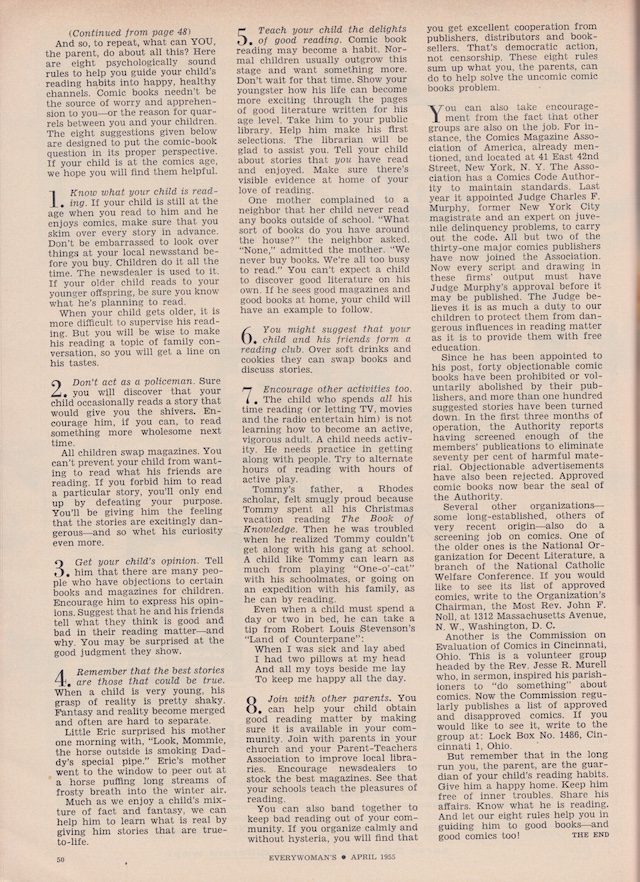 ---
2017 May 01 • Monday
The 463rd Soundtrack of the Week is Fred Mollin's rock soundtrack to the anomalous David Cronenberg movie Fast Company.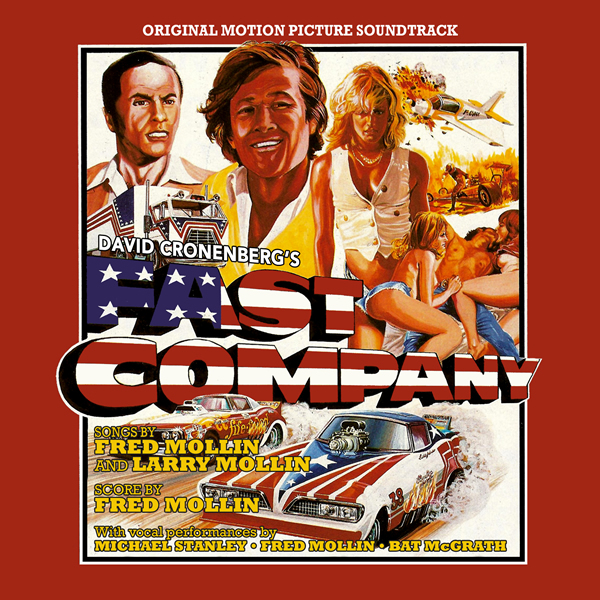 Cronenberg's movies almost always fit into a certain strain of psychological horror or fantasy or, at the very least, exploration, with his most personal efforts considered as a form of "body horror" that for a time seemed to be almost unique to him.
To me it seems that Cronenberg had something very specific he was working toward expressing, and that he finally managed to have said everything he had to say on the subject once he made Videodrome.
Since then he's been almost at loose ends, almost exclusively adapting other people's work instead of writing his own original screenplays and my interest in his activity has decreased.
But back in 1979 he departed from his course to make Fast Company, a fairly ordinary movie about race car drivers, apparently because Cronenberg himself is a racing enthusiast.
I remember seeing the movie on bootleg video back in the '90s and I'm curious to watch it again now that's available on blu-ray.
As far as the soundtrack goes, the music straddles the border between '70s and '80s rock, with tunes like "Disco Fever" sharing space with the much more 1980s'sounding main title song.
"Goin' for the Gold" and "I'm an Outlaw" are both classic country rock, performed by Bat McGrath.
Fred Mollin does a good job using typical rock band instrumentation to produce both big rock songs as well as dramatic underscore. 12-string electric guitar is used effectively, giving a special zing to certain songs.
---