Rob Price
Gutbrain Records
rob + gutbrain.com = email
---
Our 458th Soundtrack of the Week is Quincy Jones's music for this light romance in which Dustin Hoffman and Mia Farrow play proto-hipsters in late-1960s Manhattan, John and Mary.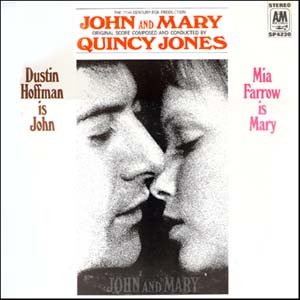 Pretty much nothing happens in this movie. Some conversation, some location footage of New York City. I liked it. It's incredibly slight and unimportant and that's what makes it so good. Sometimes you need a break from horror and tragedy and angst and saving the world and all that kind of crap.
There isn't much music on the soundtrack album. A few tracks of classical music, which I think plays on Hoffman's stereo in the movie.
Then there are four different versions of a lovely song in 6/8 called "Maybe Tomorrow". One of them is an instrumental identified as the main title so I wonder if that was going to be the name of the movie at some point.
Things get pretty funky and nasty in the best way for "Bump in the Night". This is the track where you can hear some producer saying, "Get me Quincy Jones!"
There's a track of sterotypical silent movie-type music called "Silent Movie". It takes the energetic piano playing and adorns it with fuzz guitar and a bunch of other instruments.
Then there's a song called "Lost in Space", sung by Jeff Bridges. I didn't know he'd done this kind of thing way back then. It's really a great song with great lyrics that I think Bridges wrote. Maybe he wrote the whole song and this is Jones's arrangement. Whatever the case, it's the highlight of the album.
---
2017 March 20 • Monday
The 457th Soundtrack of the Week is this fantastic compilation: The Bombay Connection Vol. 1: Funk from Bollywood Action Thrillers 1977–1984.
This is a solid and irresistibly groovy collection of music, beautifully packaged with copious liner notes.
It opens with a short blast of funky music that's indebted to Peter Thomas's score for The Big Boss and then swings into the beautifully melodic and rhythmically powerful music typical of Indian film scores from this period..
R. D. Burman has always been a favorite of mine, as well as one of the most famous composers in the genre (and the son of another one), and he's well represented here by the soaring and catchy "Main Hoon Lilly", the almost novelty song of "Music" from the movie Salaam Memsaabv and the dramatic and powerful "Title Music" from The Burning Train, which exploits both synthesizers and harmonica (and might owe a little something to Henry Mancini's music for Silver Streak).
There's no piece of music on here called "Werewolf Invasion" but there is "Giraffe Trapping Music" by Sapan-Jagmohan from a movie called Habari. (A nod to Hatari!?) It has an awesome guitar sound in it, a keyboard sound that Sun Ra might have liked and a bewitchingly frothy groove.
Most of these tracks have excellent electric guitar sounds on them, reverby and strong. That signature sound is joined by some frantic wah-wah playing as well as calliope-like music in Charanjit Singh's "Pyar Chaiye Keh Paisa" from Chhailla Babu.
And those are just some highlights. Every track on here is stellar.
---
2017 March 13 • Monday
For the 456th Soundtrack of the Week we listened to Kiro Miyauchi's cool and swinging jazz score for Koroshi o oe (Pursuing a Murderer).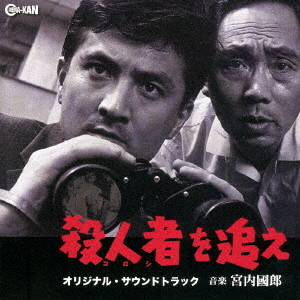 The drums are the driving force here, often playing an aggressive swing pattern on the high hat, as made famous by Elmer Bernstein's music for The Man with the Golden Arm. There's lots of creative soloing and comping, too, as well as subtle and sensitive textural playing.
There are some very short cues and one main theme is worked out a lot. The instrumentation is impressive. Flute and muted trumpet are the main voices but there are electric keyboards and harpsichord as well used to great effect.
A couple of tracks are source music for a club scene and one four-minute track sounds like it's supposed to be for a music box or children's toy.
While that last one might drive you a little nuts, all the other music on here is excellent and exciting.
---
2017 March 10 • Friday

The New York Antiquarian Book Fair is this weekend and I might go.

Today I went to a satellite or shadow book fair. It was either the Manhattan Vintage Book & Ephemera Fair or the New York City Vintage Book & Ephemera Fair.

These are either two different events on different days in different locations (both churches) or they are one event which had a name, location and date change. No doubt my uncertainty could have been dispelled by one of the people working at the event I actually went to today, but a picturesque snowstorm and an early lunch at the Lexington Candy Shop and Luncheonette put me in a mellow and unquestioning frame of mind.

Most of what I saw and admired at the show was too expensive for me to buy.

One of the most attractive items was this early attempt at... what, exactly? A comic book for adults, apparently, but who knows what's inside?

The magazine in question, the same size as Life magazine, considerably larger than comic books, was called Tops. It was the creation of Charles Biro and there were only two of them, July 1949 and September 1949.

It goes without saying that they're quite rare. I'd never heard of it until today when I saw the second one at the book fair with a $600 price tag on it.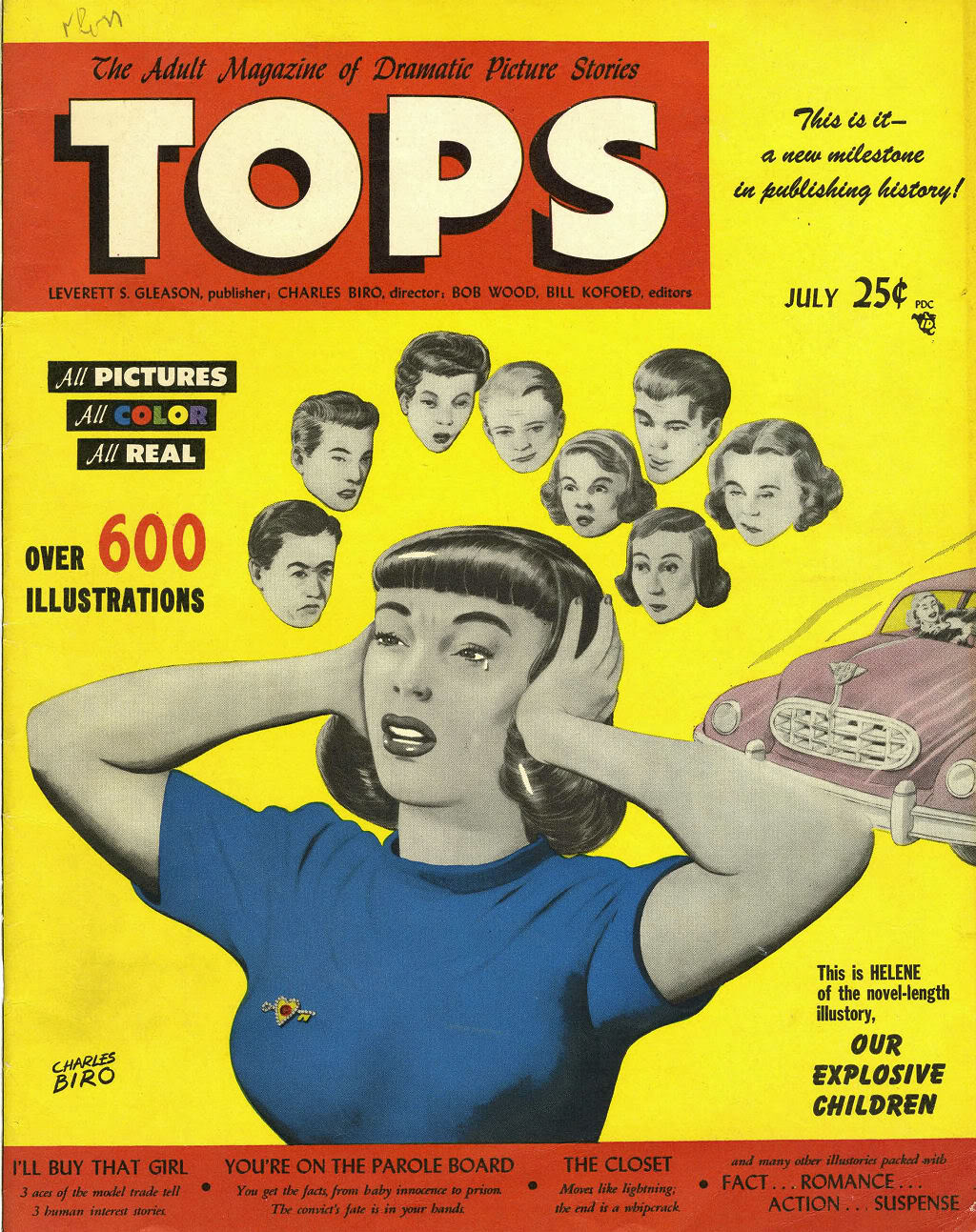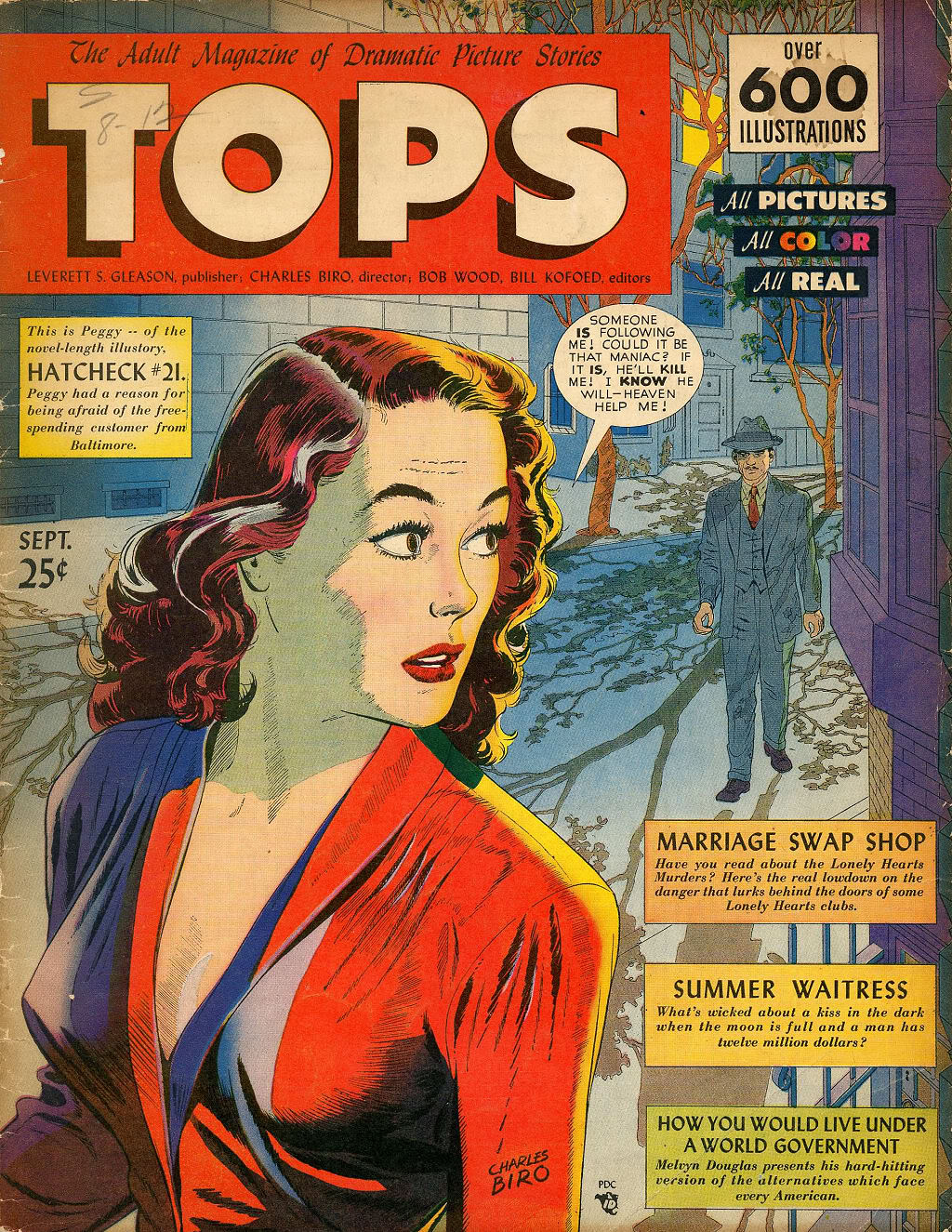 Tops is one of a few thousand things that should be reprinted as soon as possible so I can know more about it.
---
2017 March 06 • Monday
One of the must successful and memorable pairings of film directer and soundtrack composer is certainly that of Kihachi Okamoto and Masaru Sato. The 455th Soundtrack of the Week is from one of their collaborations: Sato's music for Okamoto's Blue Christmas (Blood Type: Blue).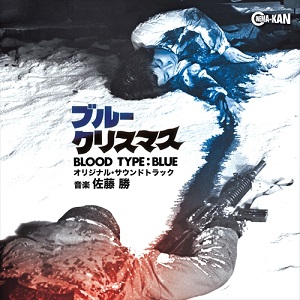 This is a very different score than the other Sato work I'm familiar with. While there are some cues that use horns and strings in such a way and have such a shape and structure, particularly in the rhythm, that they suggest Sato very strongly, there are also these dreamy and spacious cues for synthesizer and tabla that don't remind me of anything else from his body of work.
And even among the orchestral passages there are novel, for Sato, uses of electronic instruments, most likely to add more sci-fi elements to this story of aliens from outer space.
The title of the movie is realized as a cheesy pop vocal number that I find almost impossible to take. The melody is repeated throughout, though most often with instrumentation that makes it easier to take.
---
2017 March 01 • Wednesday
Well, this is exciting! The earliest example I've found so far of the headline NEW TAX BILL MAY BE NEEDED in a newspaper shown in a movie!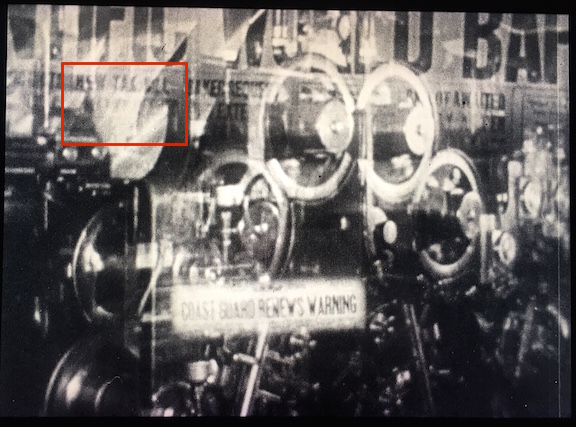 Deluge (1933)

It comes and goes quickly and the shot has at least three layers, but that's definitely it! Also visible is BALLOT AWAITED TODAY AFTER AMENDMENTS.
---