2016 December 05 • Monday
The 442nd Soundtrack of the Week is Ned Rorem's music for The Panic in Needle Park, which we're hearing for the first time now as the makers of that film decided not to use that or any score.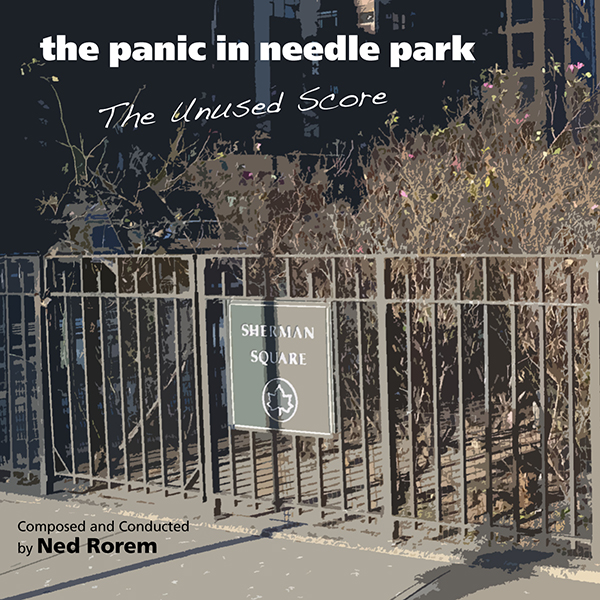 I haven't seen the movie but if the idea was that the score would undermine a documentary-like feel, then they were probably right not to use it.

The music is great, beautiful and strong, but it's very clearly a dramatic score that tracks with emotion and action. It's not gritty realism. It's a shame, though, because it's so good, a blend of styles and textures, creating atmospheres of various moods as easily as delivering a stirring love theme. Listening to the recording, with its prominent violin and trumpet voices and urgent orchestral arrangements, feels very much like hearing the structure of a dramatic story. Much credit is due to everybody involved in bringing this lost work to light!
---