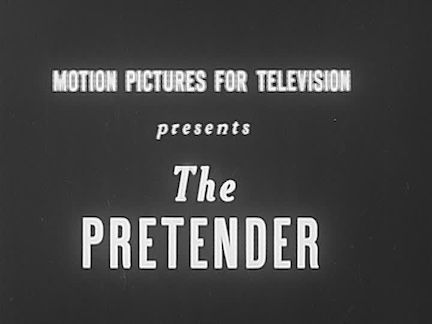 The Pretender is a great suspense film from 1947, a triumph of fatalistic irony. It's not quite as good as Hollow Triumph (a.k.a. The Scar) in that respect but it's in the neighborhood!

The reason I raced to watch it as soon as I could was that it had been shot by the great John Alton. Any movie he photographed is worth a look. I was surprised and delighted to discover that Paul Dessau's score was going to feature the theremin, played by the legendary Samuel Hoffman!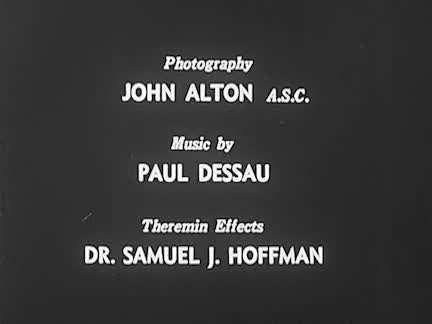 Hoffman had quite a career. He played theremin for many classic film scores, including The Day the Earth Stood Still, Lost Weekend and Spellbound. He also played theremin on Captain Beefheart's Safe as Milk album.
He was a podiatrist by trade until he quit his day job to go pro with the theremin, which is why he's "Dr." Samuel J. Hoffman.
But what about this movie? Well, it's short and sweet with twists and turns. In its plot, mood and use of voice-over narration it's very much in sympathy with the contemporary radio show Inner Sanctum and could have been adapted for it or from it quite easily.
Kenneth Holden is supposed to be managing a trust fund for young heiress Claire Worthington, but he keeps taking money, tens of thousands of dollars, to cover up his own disastrous business deals.
Finally backed into a corner, he decides the only way out is to marry Worthington so he'd have free and clear access to all her money.
When he comes to this decision, Alton brings the camera in close on his face and changes the lighting, letting the shadows suggest both that we are entering his interior as we hear his thoughts in voice-over and that his motives are becoming dark.