2016 June 15 • Wednesday
Ace just released Shazam!, a great compilation of Lee Hazlewood instrumentals.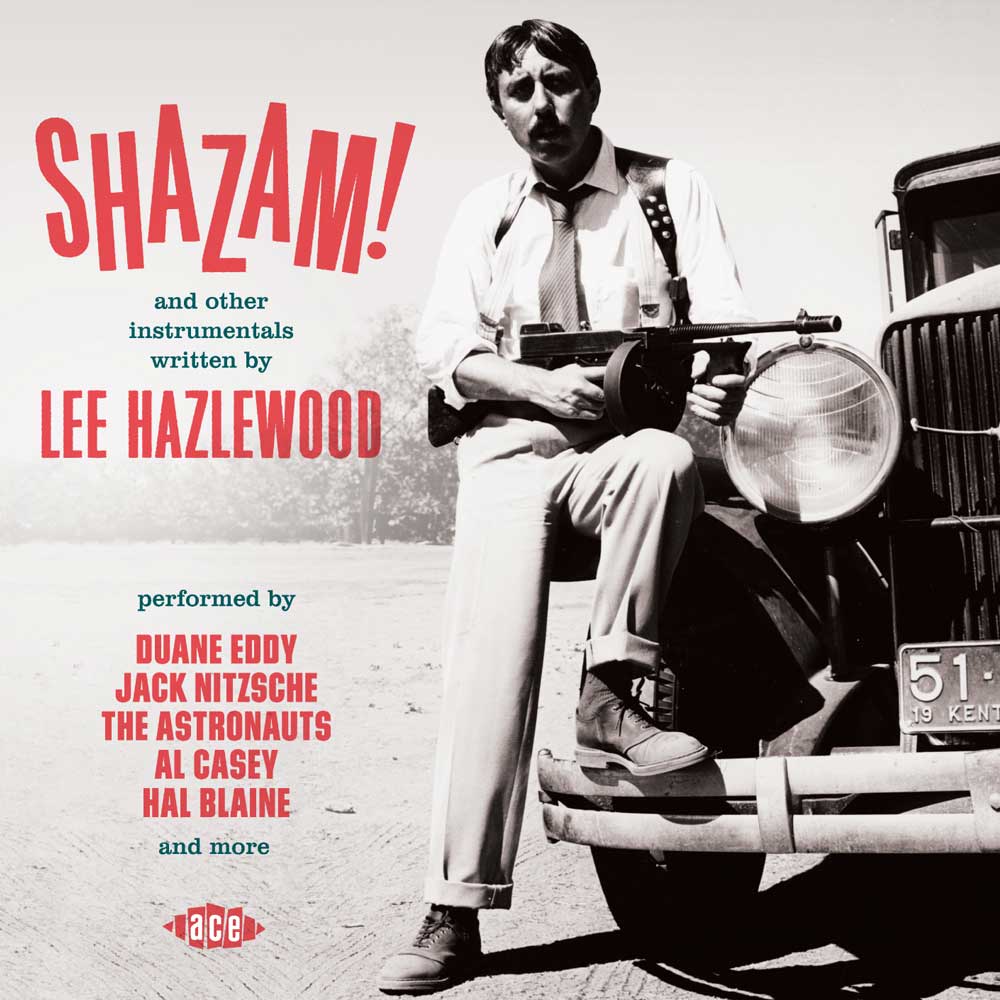 If you're into this kind of stuff, you'll recognize a bunch of these, I'm sure.
While "Baja" is usually linked with The Astronauts, here it's represented by a Jack Nitzche arrangement, heavy on strings and drama with the melody being played on what sounds like electric bass guitar.
The Astronauts get to tear it up with "Movin'", "El Aguila" and "The Hearse" They were such a great band, one of the greatest surf bands of all time, despite being in Colorado! (It's not the best place to catch a wave.)
And just as we don't get to hear The Astronauts play "Baja", expectations are similarly confounded by giving "Rebel-'Rouser" to The Ventures instead of Duane Eddy. It's definitely Eddy's song and it always will be, but it's a relief to hear this version, with it sinewy organ part and buoyant, scrabbly guitar playing.
The twangy Duane Eddy gets the sprightly title track and the very Eddyish "Stalkin'", a moody instrumental that exploits the guitarist's trademark sound and style. The real revelation here is "This Town", an intensely atmospheric tune with strings and piano that builds gradually and increases tension. For Eddy's part, he demonstrates how effective the use of space can be, how using fewer notes can strengthen the impact of each note you do use.
The disc ends with two instrumental covers of very famous vocal numbers. Billy Strange's "These Boots Are Made for Walking" gives the voice to the electric guitar and takes a playful approach to the concept. At one point the band shouts, "Look out, Nancy, here we come!"
And finally there's a Latin exotica take on "Some Velvet Morning" by The Afro-Blues Quintet, with vibes and flute tackling the melody. There was a lot of this kind of thing going around in the early '60s and I love it almost unconditionally.
---