Rob Price
Gutbrain Records
rob + gutbrain.com = email
---
2016 June 03 • Friday

There was only one Lesley Gore but if there had been three, they could have been something like The Murmaids.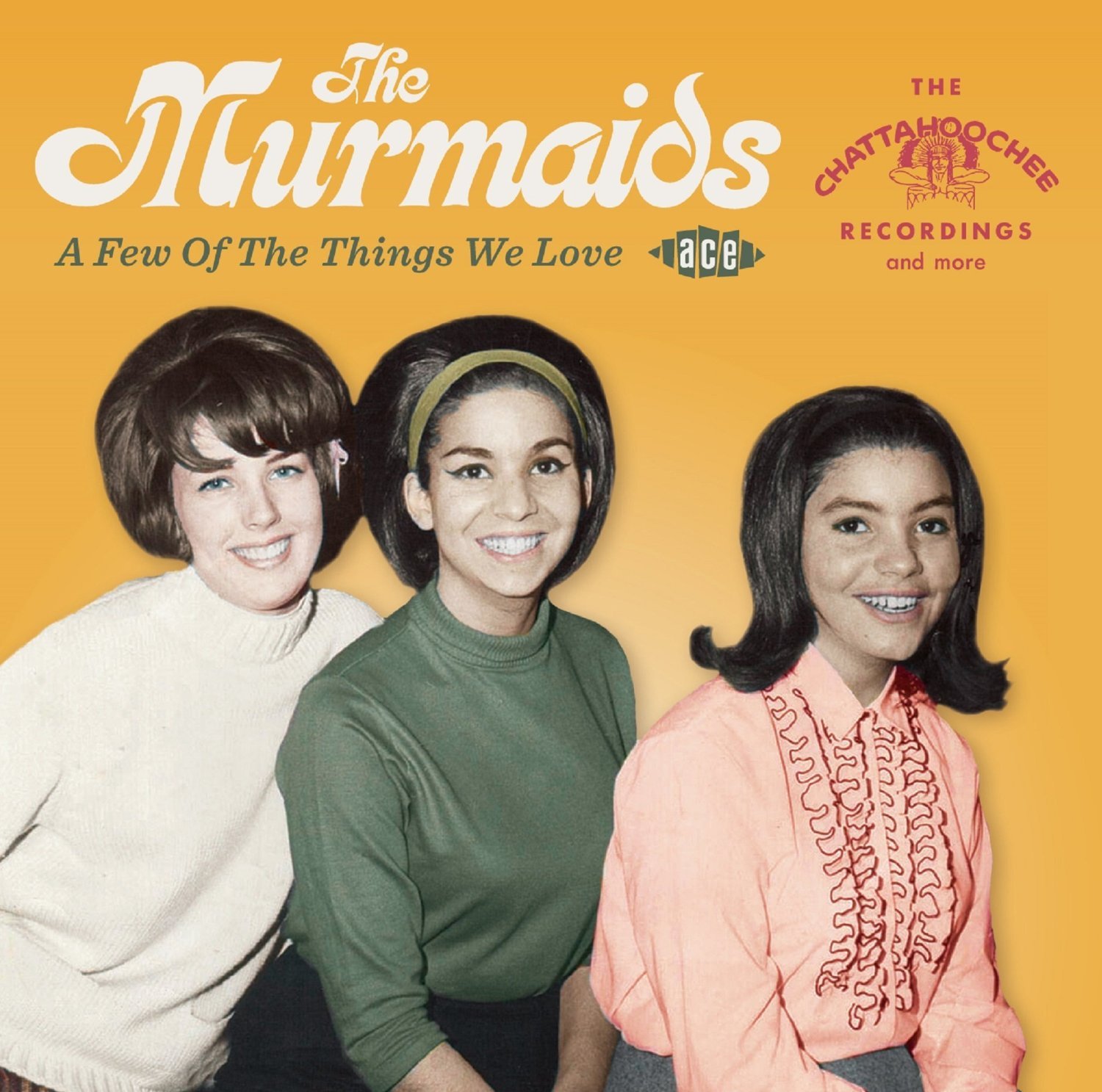 Thanks to the seemingly indefatigable people at Ace Records, we can easily survey the career of this interesting female vocal group.
The title of this compilation, A Few of the Things We Love, comes from the lyrics of their one hit, "Popsicles and Icicles", a bewitching and effervescent tune that, with its yearning voices, unusual keyboard sound (a Farfisa?) and some unexpected harmonic movement, could be classified as sunshower pop.
After this comes "Wild and Wonderful", which finds a more prominent place for the keyboard and some enticing lyrics: "Wild and wonderful / Like a lion's roar / Like a shooting star / Like a raging storm / That's the way things are / Loving you". It's easy to imagine Lesley Gore singing this one.
"Heartbreak Ahead" continues in this vein and, perhaps in a nod to rock and roll history, rhymes its title with "rocks in your head".
Things get a bit weirder with "Bull Talk", which finds the group their own take on pig Latin for verses (adding "bull" to the end of each word) and then telling us in the chorus to "use that bull talk". Novelty song lovers, take note!
"Paper Sun" is cleverly related to "It's Only a Paper Moon" and "Alone" sounds like the result of cross-pollination between "Blue Moon" and "Lolita Ya Ya".
It's hard not to listen to the intensely sweet yet somehow eerie childhood anthem "Stuffed Animals" without thinking it should have been in Blue Velvet.
After this comes some fishing around in different styles, perhaps in search of that elusive prey, commercial success. There are Spector-like numbers, jazz-tinged arrangements, a rejection song ("Go Away", perhaps an echo of Lesley Gore's "Leave Me Alone"), songs with psychedelic and Motown influences, an acid country hymn waltz ("Song Through Perception"), covers of other people's hits and so on.
There's no denying the enchanting quality of their voices, the offbeat nature of their songs and the dizzyingly colorful feel of their arrangements. It's a surprise that they weren't more popular. They might've been just a bit too strange, a bit too interesting.
---