Rob Price
Gutbrain Records
rob + gutbrain.com = email
---
This new CD of Marvin Hamlisch's music for Ordinary People and Save the Tiger is the 415th Soundtrack of the Week.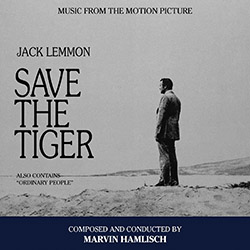 For most of the Ordinary People score Hamlisch used various arrangements of Pachelbel's "Canon in D" to create appropriate atmospheres. He also wrote his own "classical" style cues that mesh well with Pachelbel and various source music pieces for music coming out of radios: light rock, country, classical, jazz, etc.
For Save the Tiger Hamlisch came up with several exquisitely melodic pieces ("Where Are All My Dreams Now?", "Harry's Theme", etc.) that weave around classic tunes like "I Can't Get Started" and "Stompin' at the Savoy".
Hamlisch co-wrote several of my favorite songs: "Sunshine, Lollipops and Rainbows" and "California Nights" for Lesley Gore, for instance, and of course "Nobody Does It Better" for The Spy Who Loved Me.
Thanks to La-La Land Records for making more of this composer's work available on CD!
---
2016 May 27 • Friday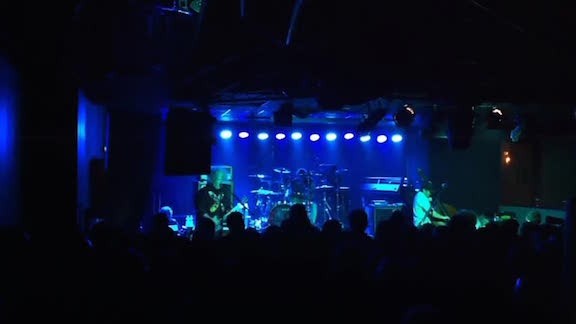 In 2012 The Melvins played all 50 states of the US and Washington DC in 51 days, which is apparently a world record. This version of the band had Trevor Dunn on upright bass, which enhanced the music substantially but must have made the logistics of that much traveling in that much time much more difficult.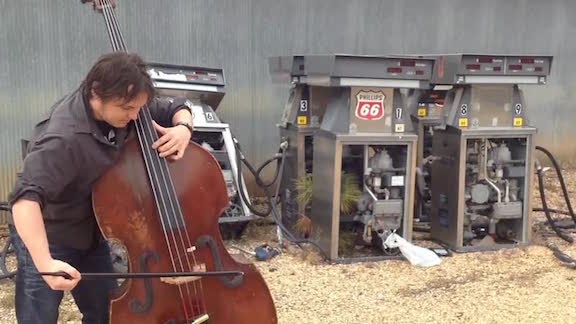 This was The Melvins Lite and they had released a great CD called "Freak Puke". I saw their New York show and it was excellent.
If you missed it, you missed it. But you can get a sense of what it might have been like for them by watching this DVD of their insane road trip.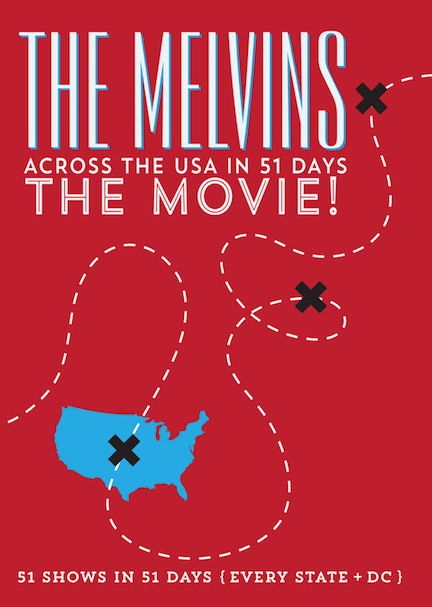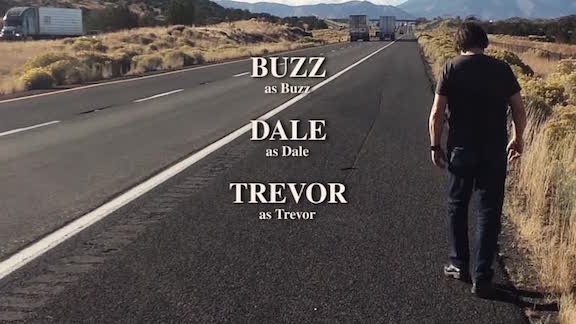 The footage was shot entirely with the band members' and crew's phones. It says something about this moment in time that the movie looks as good as it does. Each stop on the tour is dutifully noted, with accompanying snippet from the show. In between are fragments of the sights, sounds and people the band encountered, occasionally juiced by some visual effects.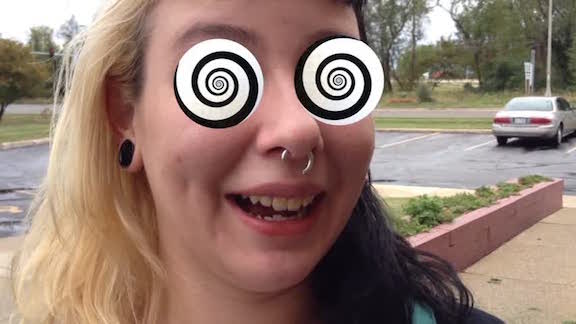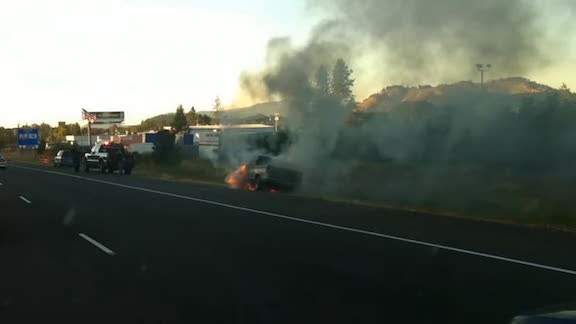 It's short, less than an hour, and zips too quickly from one thing to another even to be called episodic. It's pretty entertaining, though, if you're in the right mood and you love this band.
---
2016 May 23 • Monday
Our 414th Soundtrack of the Week concludes a trilogy with Zbigniew Preisner's score for Red.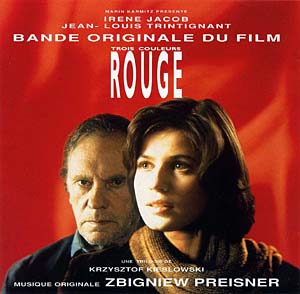 The third film in Krzysztof Kieslowski's "Three Colors" trilogy brings the main characters from all three films together, eventually, for the theme of Fraternity.

It begins with a Polish love song ("Love at First Sight") and then moves on to a stirring and inspiring theme which unites melodic elements of all three scores. Gentle and lyrical, it nonetheless has a power that will make you want to move.

As you might expect, this theme resurfaces several times throughout. There are some other more atmospheric cues and echoes of music from the other films. The love song is reprised at the end as well, but this time in French.
---
2016 May 16 • Monday
The 413th Soundtrack of the Week is Zbigniew Preisner's music for White.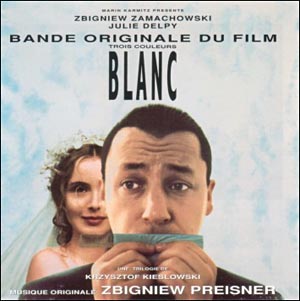 The second of Krzysztof Kieslowski's "Three Colors" trilogy, White (for Equality), is, as I remember it, an uneasy attempt at an anti-romantic comedy about a man's determination to get revenge on his ex-wife.

I don't remember much about it other than that it might have been at least border-line misogynistic and that Zbigniew Preisner's score was one of my favorites.

It's essentially one very reflective, lonely, beautiful theme arranged for a minimum of instruments, with the flute most often the featured voice.

In the early Dim Sum Clip Job days I threw together a sort of Frankenstein's monster of a piece that was all bits of other pieces, starting with a bass line from a John Patton tune, adding a chunk of music from Barry Gray's Stingray theme and so on. A bit of the melody from White ended up in there too. This is maybe as close as a film soundtrack gets to a reflecting pool or a rock garden, gorgeous and still and relaxing.
---
2016 May 09 • Monday
The 412th Soundtrack of the Week is the first from one of our favorite composers: Zbigniew Preisner and his score for Blue.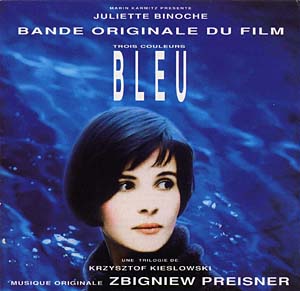 Preisner's music for Blue, the first of Krzysztof Kieslowski's "Three Colors" trilogy, is rich and handsome, alternatingly restrained and bursting with expression.

The three movies are named for the colors of the French flag and what those colors signify. For Blue it's Liberty, and the story concerns the widow of a recently deceased composer and the attendant strains of liberty that she experiences.

I haven't seen this movie since it came out almost 25 years ago but I remember being impressed by the music. In the case of Blue, the music is especially important as one of the composer's pieces is a threaded through the film. (I remember that there was at least an implication that the composer's wife was the one who had actually written the music while her husband received the credit. I'd like to see the movie again to verify this.)

This was my first encounter with Preisner and his beautiful, haunting and lyrical approach to melody and atmosphere. Debussy and Satie come to mind as I listen to his work. The full orchestra cues, which are generally, as I recall, for the famous composer's magnum opus, are impressive but not as pleasurable as the delicately poignant and longing cues Preisner came up with for just a few instruments.
---
2016 May 02 • Monday
It's been, it is and it will be rainy here. So our 411th Soundtrack of the Week is Alex North's score for The Rainmaker.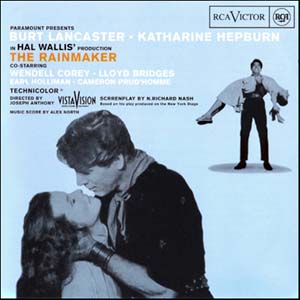 The record opens with a "Prologue" that's mostly sunny and upbeat, promising drama without trauma. This golden age of Hollywood mood is sustained in the sweet "Wet Socks" cue.

Things take a turn for the dreamy and atmospheric in "Golden Fleece". It mostly sounds appropriate for bedtime story music but veers off into some livelier territory and incorporates a waltz motif that sounds a bit off.

Echoes of that waltz are heard in "Starbuck Story", a long cue with numerous moods and sections. North blends instruments to create a thick sonic atmosphere. His writing for strings here is especially compelling.

"The Gentlemen" is a cue that at first sounds perilously close to a standard or a popular song, perhaps even "Unchained Melody", whose music North wrote. After a while, though, it's clearly its own thing. This is followed by a mostly tender, melancholic cue titled "The Vamp". The next track, "Starbuck's Confession", sounds like a continuation of it. A title like "Flipperti Gibbet" doesn't suggest anything especially heavy and sure enough, this is mostly jaunty-sounding. North does take it into lush and thoughtful territories, though. Stirring romance seems to be the mission of "The Tack Room", created mostly by lovely lyrical passages from the violins. "I'm Pretty" continues in the same romantic vein and the album concludes with the sprightly and cheerful "Young Lovers".
---