2015 November 30 • Monday
The 398th Soundtrack of the Week is UHF by "Weird Al" Yankovic.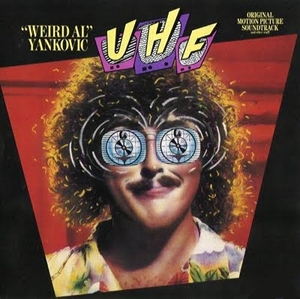 From the movie you get fake ads for Gandhi II and Spatula City. There's also the Dire Straits parody "Money for Nothing/Beverly Hillbillies", which is presented as a music video/dream sequence in UHF.
My favorite track is the title song, though, an upbeat and infectious rock/pop number with great lyrics and typically fine playing by Yankovic's band.
Also of note is a Rolling Stones polka medley and one of Al's best originals, "The Biggest Ball of Twine in Minnesota".
---