2015 September 07 • Monday
It's a holiday so we'll take a break from everything with The Girl on a Motorcycle, whose music by Les Reed is the 387th Soundtrack of the Week!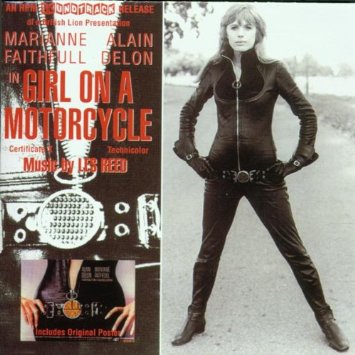 It's probably what you'd expect, swinging '60s-type pop/rock and lounge tracks.
Reed has a nice ear for arrangements, though, dignifying several of these cues with lush textures and effective uses of orchestral color.
There are also a few vocal numbers performed by Mireille Mathieu and Cleo Laine.
---