2015 August 24 • Monday
It's my birthday month and the 385th Soundtrack of the Week is something I might have wished for as a present: a collection of music from the television show Mission: Impossible!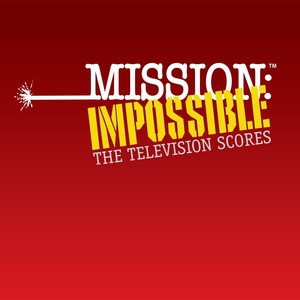 This is really amazing. It's also brand new. My copy, which I ordered the day it went on sale, arrived sometime last week when we were out of town. I've been listening to it off and on all day and haven't made it halfway through the six discs.
It comes with three booklets and while complete personnel isn't included, certain musicians are mentioned as making significant contributions (Larry Bunker, Plas Johnson, Al Hendrickson, etc.).
The composers who worked on the show were Lalo Shifrin (obviously), who wrote the famous theme and established the overall concept for scoring the series, Walter Scharf, Gerald Fried, Jack Urbont, Don Ellis, Robert Drasnin, Jerry Fielding, Richard Markowitz, Richard Hazard, Herschel Burke Gilbert, Rudy Schrager, Robert Prince, Hugo Montenegro, Benny Golson, Harry Geller, Kenyon Hopkins, George Romanis and Duane Tatro.
So far just about everything I've heard has been great. Much of it is familiar from watching the show, especially the first season. I'm pretty sure I put music from "Odds on Evil"—my source being a VHS tape of a rerun—on a mix tape at some point in my life.
It's worth keeping in mind that a project like this takes a huge amount of work and a lot of money. If you'd like to see more things like it, the best thing you could do is buy this box set.
Special thanks to La-La Land Records, who had already blown minds by putting out the complete music from Star Trek (the original series)!
---