2015 August 03 • Monday
The 382nd Soundtrack of the Week is Bernard Herrmann's music for 5 Fingers.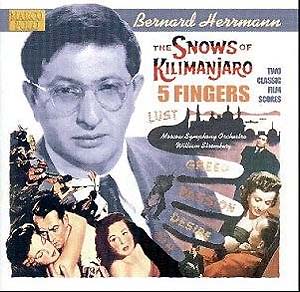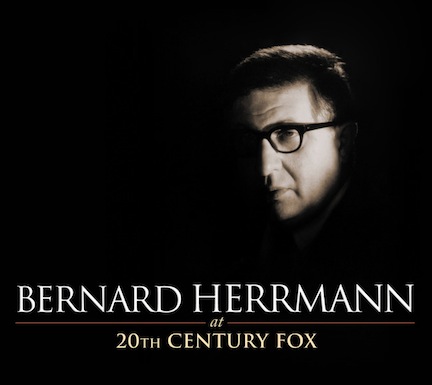 The movie is a spy story, I think, something about a traitor getting secret documents out of an embassy. James Mason is in it. I saw it on television many years ago and don't really remember it.
My first encounter with the score was the Stromberg/Morgan re-recording. That was a great CD, pairing 5 Fingers with Herrmann's The Snows of Kilimanjaro.
But now we have the original soundtrack recording conducted by the composer, thanks to the 100th Anniversary Herrmann box set that Varèse put out.
5 Fingers doesn't come up much in conversation about Herrmann, but it's one of his most satisfying scores. It has the obsessively brooding cues, the strong use of orchestral color, the unabashedly romantic lyricism and beauty, the mesmerizing ostinati, even some colorful exotica in "The Old Street".
Herrmann wrote this music at just around the same time that he composed the celebrated music for The Day the Earth Stood Still, and the two scores are similar in many ways. There are no prominent electric instruments or special effects in the 5 Fingers score, though, which might account for its being overlooked.
---