2015 February 09 • Monday
Ennio Morricone's music for Mauro Bolognini's L'assoluto naturale is the 357th Soundtrack of the Week.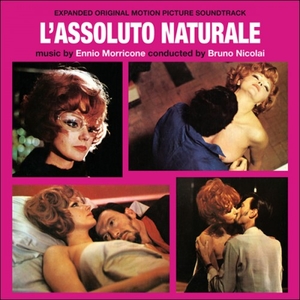 Not unusually for Morricone, this is mostly a monothematic score. It's one of his most lyrical and soothing, however, with enough stylistic variety to make it great listening.

You get the theme in the expected lounge, jazz and "shake" versions, but also in some pensive, almost modern classical and atmospheric treatments.

In some ways it anticipates some of the famous cues Morricone would later write for Once Upon a Time in the West and Once Upon a Time in America.
---