Rob Price
Gutbrain Records
rob + gutbrain.com = email
---
The 394th Soundtrack of the Week is Chumei Watanabe's music for Ore to shamu neko.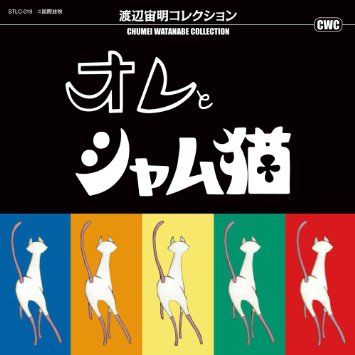 The CD has 57 short cues, all very groovy and slinky pieces of music, many of them making very effective use of organ, guitar and percussion.
Some it sounds like Jerry Goldsmith's music for the Flint movies. One track is similar to the song "Sunny".
This might be a soundtrack to a 1969 detective drama but I'm not sure about that.
Whatever the case, it's a great listen!
---
2015 October 19 • Monday
La-La Land Records is the box set champion. First there was the Friday the 13th series box set (6 CDs), then the Star Trek: The Original Series box set (15 CDs and the 248th Soundtrack of the Week), then the Mission: Impossible box set (6 CDs and the 385th Soundtrack of the Week). Now there's the Lost In Space box set from La-La Land, 12 CDs and the 393rd Soundtrack of the Week.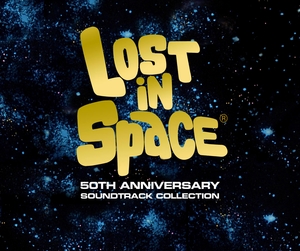 The sonic landscape of the show was created by a young John Williams, who came up with an arrestingly off-kilter main title theme, one that I remember always being excited by when I used to watch the show as a kid.
Other composers got on board, though, an impressive array of talent from the period: Alexander Courage, Cyril Mockridge, Fred Steiner, Gerald Fried, Hans J. Salter, Herman Stein, Jeff Alexander, Leith Stevens, Warren Barker, Robert Drasnin, Richard LaSalle and Joseph Mullendore.
The music itelf sounds less specific than, say the music for Star Trek abd Mission: Impossible. Maybe that's because I have a much greater familiarity with those shows but whatever the reason, this box set is more like a music library than anything else.
Of course I haven't listened to it all yet. But I'm working on it. Right now!
---
2015 October 16 • Friday
It's been a while but here we go again. LIMITED FARM BILL FAVORED!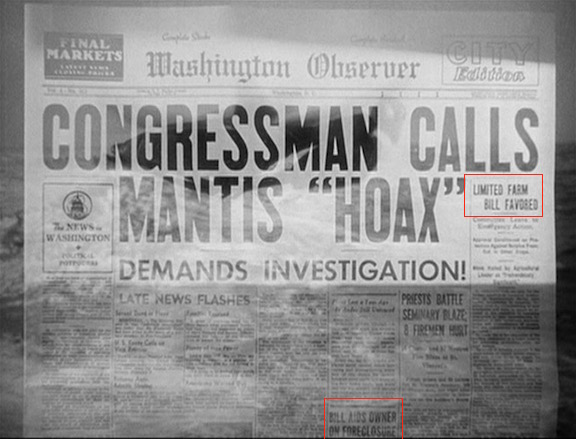 The Deadly Mantis (1957)
And of course that's our old friend BILL AIDS OWNER ON FORECLOSURE at the bottom.
I wish I'd been keeping track of all of these recurring headlines from the very beginning, instead of just LIMITED FARM BILL FAVORED and, my favorite, NEW TAX BILL MAY BE NEEDED.
If I had, I would have been equally excited to see this other BILL AIDS OWNER ON FORECLOSURE.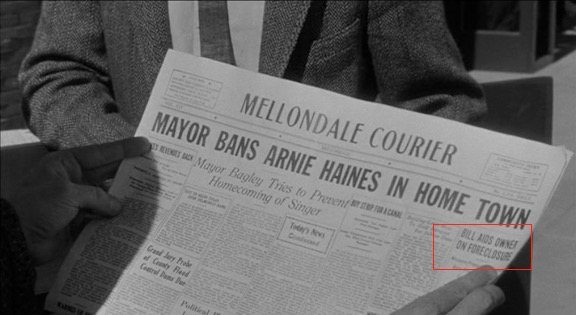 Don't Knock the Rock (1956)
If you don't know what this is all about, click here.
---
2015 October 12 • Monday
It's time for some 1960s biker music with the 392nd Soundtrack of the Week. Angels Die Hard!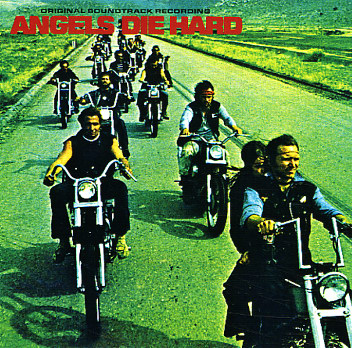 Most of the music is by this band apparently from Colorado, East-West Pipeline. They have an agreeably sunny sound most of the time.
The first song, "Indian Child", by Dewey Martin & Medicine Ball is a really strong rocking number in the "Born To Be Wild" line.
Fever Tree's "Death Is the Dancer" and Mark Eric's "Night of the Lion" are also catchy and a lot of fun, maybe more pop than rock.
It ends on a heavy psychedelic note with Rabbit McKay's "Tendency To Be Free".
---
2015 October 09 • Friday

When New York's Museum of Modern Art had an exhibit of the Stenberg brothers' movie posters, I went to see it several times. Something about it grabbed me and wouldn't let go.

The book of the show was nowhere near as good as the show itself and even a later Taschen book, much nicer, couldn't get close to the originals. I guess that's why it matters to be able to be in the same room with the real thing.

But it hasn't stopped me from buying books of movie posters. And here's a new, interesting one, with a pretentious title and a hefty price tag ($100): Nicholas Winding Refn: The Act of Seeing.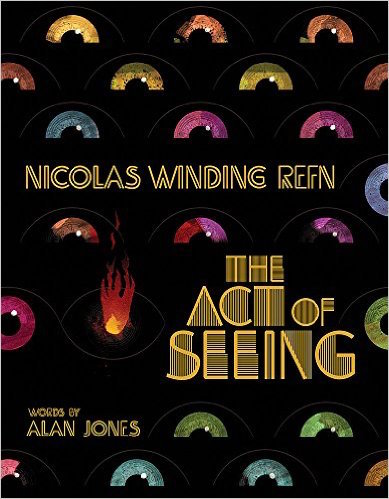 For the record, I'm a Refn fan. I don't love everything that he does but he's one of the only interesting filmmakers working, as far as I'm concerned.
But this lovely book, beautifully produced and printed, showcasing mostly sleazy Times Square movie posters from the '60s, is not about Winding Refn. He bought a huge collection of these posters and made a selection for this book.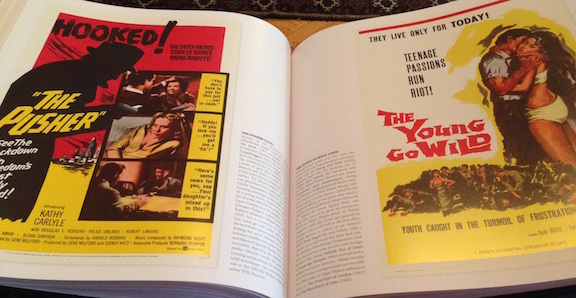 It doesn't seem to have much more to do with "the act of seeing" than anything else does. The fine art packaging does result in a superb presentation and perhaps they couldn't shift these things without making it seem like some kind of highbrow event.
If you like movie posters and it's within your budget then, sure, go for it.
---
2015 October 07 • Wednesday
Steve Cropper has a cameo in the "Weird Al" Yankovic movie The Compleat Al!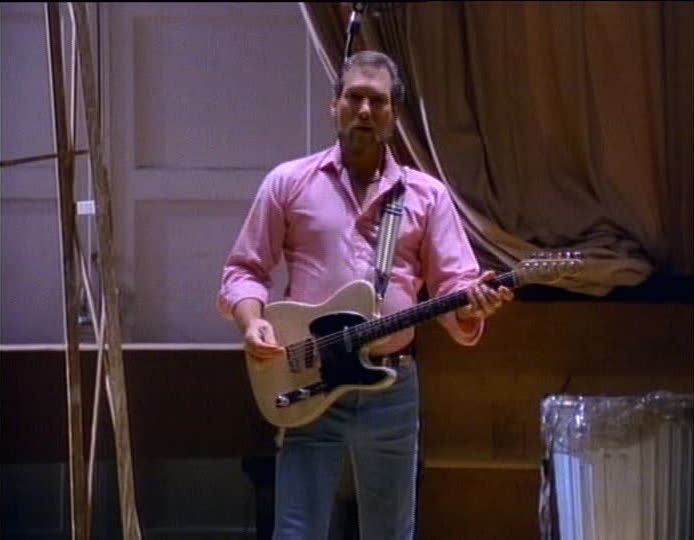 He's one of several guitarists who audition for Al's band. He plays the opening to "Soul Man" but somehow doesn't get the gig.
I was going to write "the great Steve Cropper" up there but that's redundant.
---
2015 October 05 • Monday
The 391st Soundtrack of the Week is Carny, which has music by Robbie Robertson and Alex North.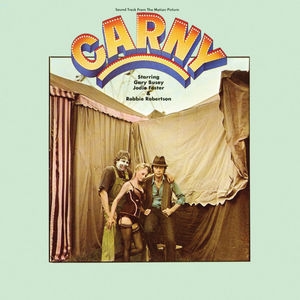 The music is split into two parts, with Robertson coming up with source music for the carnival itself and North writing the underscore.
Apparently North was Robertson's first and only choice and came out of retirement to do this.
The songs and instrumentals on the midway side are really good, featuring some of Robbie's guitar playing and Dr. John on organ.
North wrote some typically interesting, enchanting and beautiful music for his half.
This is an unusual record but a lovely one!
---
2015 October 02 • Friday

A couple of weeks ago you could have found me at the Brooklyn Books, Art, Photos and Design Expo in Greenpoint. I wasn't worried about spending a lot of money because I figured most things would be too expensive to consider buying. I was right!

But not every desirable object was out of reach. I bought two books for a total of thirty dollars.

It's still hard for me to believe that this one was so affordable!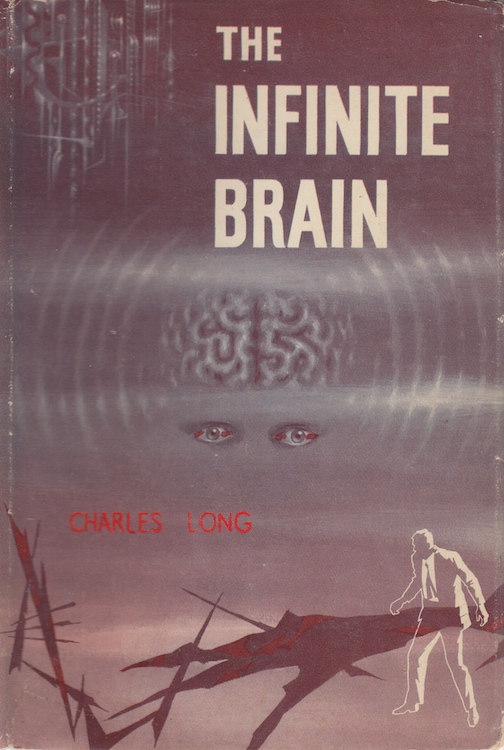 Look at that cover!
While I frequently buy books just because I like the covers, I also have to tell myself that I will read them someday. This sometimes leads me into some mild self-deception but I think that I will curl up with The Infinite Brain one of these days.
---