Rob Price
Gutbrain Records
rob + gutbrain.com = email
---
The 394th Soundtrack of the Week is Chumei Watanabe's music for Ore to shamu neko.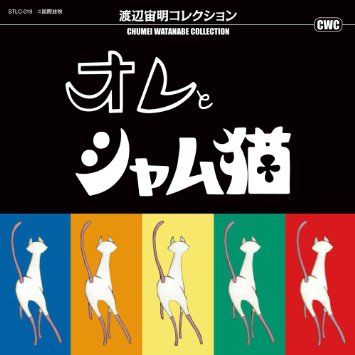 The CD has 57 short cues, all very groovy and slinky pieces of music, many of them making very effective use of organ, guitar and percussion.
Some it sounds like Jerry Goldsmith's music for the Flint movies. One track is similar to the song "Sunny".
This might be a soundtrack to a 1969 detective drama but I'm not sure about that.
Whatever the case, it's a great listen!
---
2015 October 19 • Monday
La-La Land Records is the box set champion. First there was the Friday the 13th series box set (6 CDs), then the Star Trek: The Original Series box set (15 CDs and the 248th Soundtrack of the Week), then the Mission: Impossible box set (6 CDs and the 385th Soundtrack of the Week). Now there's the Lost In Space box set from La-La Land, 12 CDs and the 393rd Soundtrack of the Week.