In honor of James Horner, who died so unexpectedly last week, the 377th Soundtrack of the Week is his score for Testament.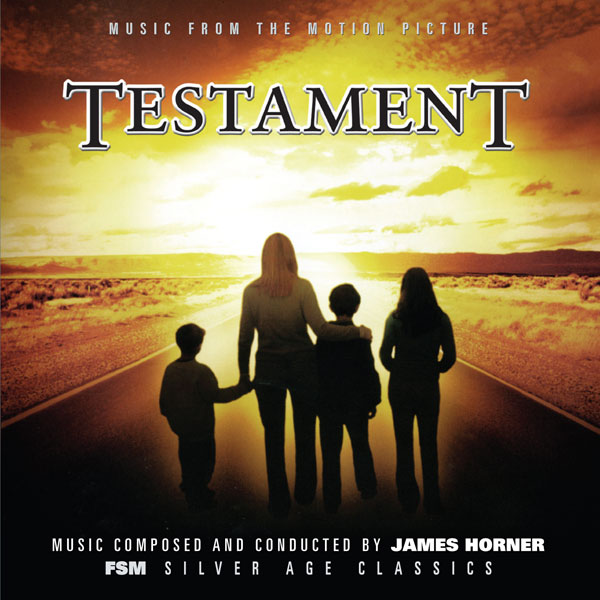 Like much of Horner's work, the soundtrack to Testament shares some DNA with Horner's brilliant music for Star Trek II: The Wrath of Khan (one of my all-time favorite movies and scores).
But Testament is a different animal. The story is a poignant one, about a suburban family and what happens to them after a nuclear war.
Horner handles it with a precise and delicate touch, staying closer to chamber music both in concept and execution. I haven't seen the movie but the music seems to say a lot about the love the characters have for each other and the sadness they feel for what they have to witness.
R.I.P., James Horner.
---
2015 June 26 • Friday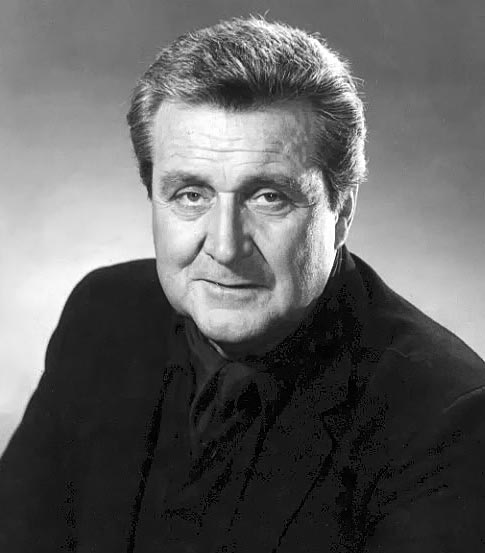 R.I.P., Patrick Macnee.
---
2015 June 22 • Monday
Piero Piccioni's score for Adua e le compagne is the 376th Soundtrack of the Week.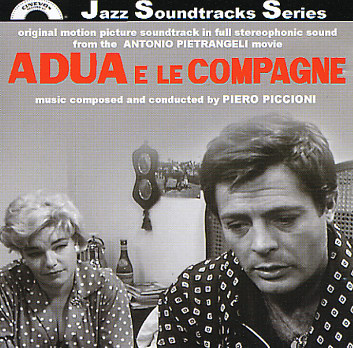 It's 1960 and we're in Rome. The atmosphere is smoky and so is this swingin' jazz soundtrack.
If this were released as an American jazz LP in the '60s it probably would have been a hit. There's strong soloing throughout, particularly from piano, guitar and alto saxophone, and the arrangements are well done.
There's also some more conventional scoring, using strings and such. But it's really the jazz quotient that makes this soundtrack special.
---
2015 June 17 • Wednesday
Have you read the iTunes Terms and Conditions? Has anybody? Anybody who wasn't one of the lawyers involved in drafting it? Rick Sikoryak is here to help. He's taken the entire text of the legal agreement and made a comic out of it.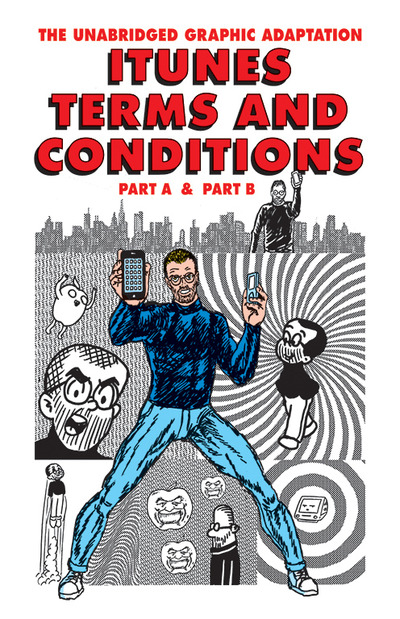 Each page is done in a different style. The cover refers to a Steranko cover for a Nick Fury comic. Inside you'll find artists as varied as Winsor McCay and Charles Schulz, Robert Crumb and Raina Telgemeier.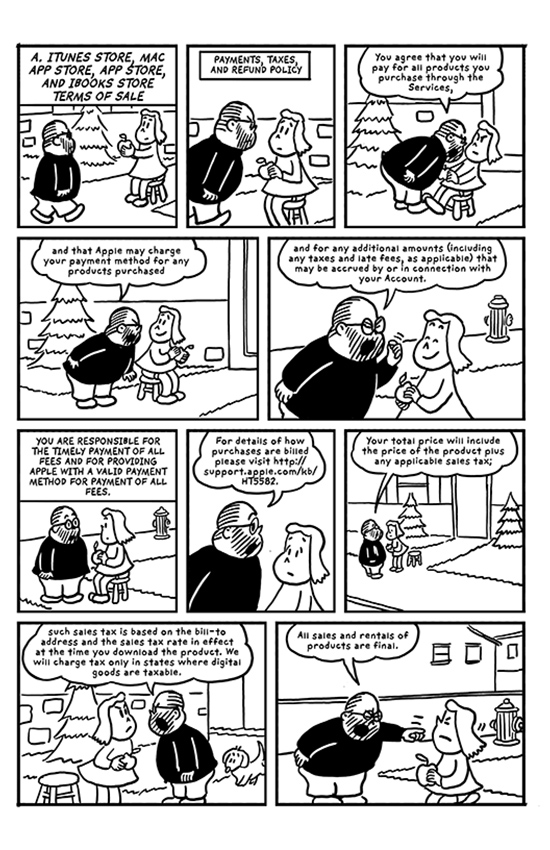 I'm still not likely to read the thing. But this makes it tempting.
---
2015 June 15 • Monday
The 375th Soundtrack of the Week is Florian Fricke's music for his own travelogue film Kailash: A Pilgrimage to the Throne of the Gods.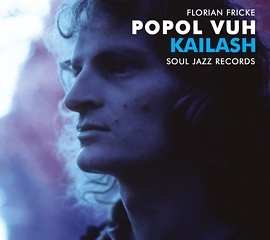 This might not be too far away from whatever "new age" music is supposed to be. It's heavy on synthesizer and flutes, chant-like vocals and such.
But Fricke was the leader of Popol Vuh and his music here has intelligence and conviction.
So don't listen to it if you want to raise your heart rate, but in the right mood it could lower your blood pressure.
It's actually quite nice if you're in the mood, a little bit like the Blade Runner soundtrack.
---
2015 June 08 • Monday
The 374th Soundtrack of the Week is The Eye-Popping Sounds of Herschell Gordon Lewis.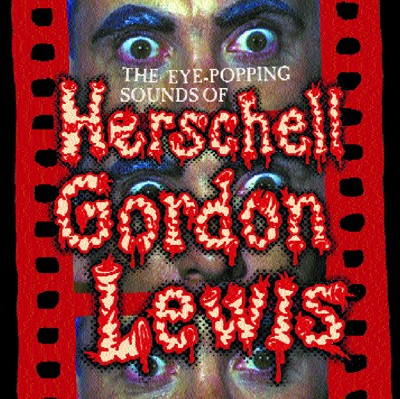 Lewis is famous for his gory exploitation films from the 1960s: Blood Feast, Two Thousand Maniacs!, Color Me Blood Red and so on.
What I didn't realize is that he also composed much of the music for his movies. This CD, with engaging liner notes by Lewis himself, is an interesting document.
He liked kettle drums. (Who doesn't?) He doesn't claim any special skill or talent for coming up with cues, saying he was only capable of coming up with "primitive melodies and background scores" "to save money".
There are some surprising moments, though, such as the cello on "How Dry I Am", which looks backward to parts of the classical canon while also sounding a bit like one of John Williams's famous Star Wars cues.
He also enlisted some bands of the time to help out, such as The Faded Blue who play on "Blast Off Girls Rock 'n' Roll Party.
And of course the program begins with an official warning...
---
2015 June 03 • Wednesday
Ted Rall is a writer and political cartoonist who presumably aims to comfort the afflicted and afflict the comfortable, which used to be one of the goals of journalism. You may object to any number of things he says but you should be glad that somebody is willing to ask why sacred cows produce bullshit. On a family tree of contrarian writers, Rall would be on the same branch as George Bernard Shaw and Christopher Hitchens.
So it's interesting to see him depart from his usual beat to write an autobiographical piece about an unusual episode from his youth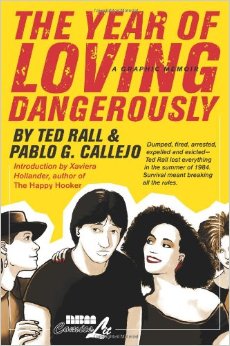 While studying at Columbia University in the 1980s, the bottom falls out of Rall's life through no fault of his own (medical emergency, unsympathetic professors, new dean, etc.). He ends up homeless and unemployed.
He is, however, young, handsome, smart and friendly. He spends the summer nights in the beds of a number of young women, pretending to have a job and a home when in fact all of his possessions are in a janitor's closet uptown.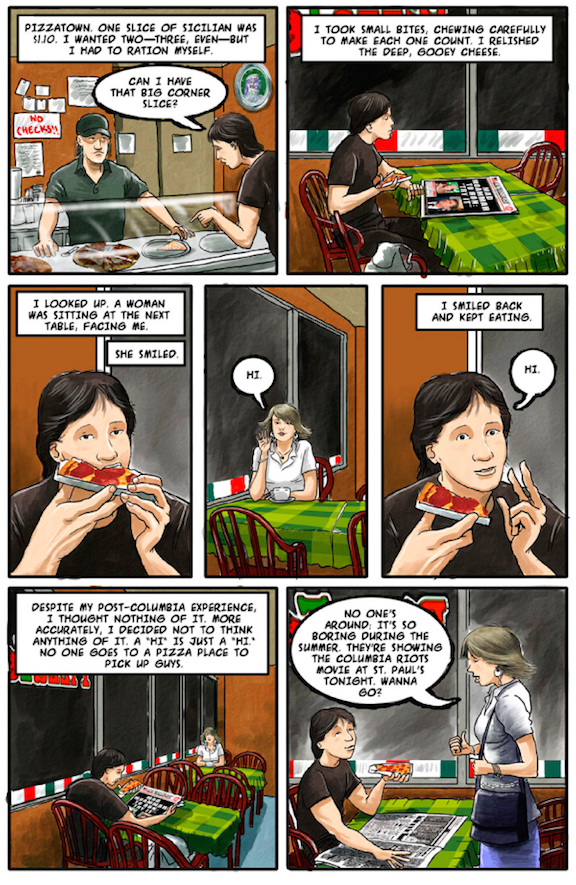 This is the gentlest thing I know Rall to have written, though he quite appropriately expresses anger and outrage at his predicament and the lack of empathy he encounters. The artwork by Pablo G. Callejo suits the story perfectly.
---
2015 June 01 • Monday
The more Tim Burton is left to his own devices, the more disappointing the movie. So it seems to me, anyway. Pee-wee's Big Adventure is the only great Tim Burton movie I can think of and it's probably the one with the least amount of input from the director. The rest are various combinations of inspired creativity and half-baked meanderings.
Mention Tim Burton and the name Danny Elfman is likely to follow closely. As far as I know, there are only two Tim Burton movies Danny Elfman did not write the music for. One of them, Howard Shore's score for Ed Wood, is the 373rd Soundtrack of the Week.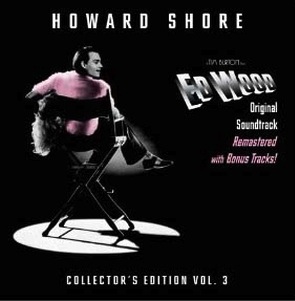 As usual, the movie did not live up to expectations, despite having the right cast, the right sets, the right costumes, the right look and the right music.
Shore weaves his own themes in and out of music that has ties to Wood's films or to the period (Perez Prado, Korla Pandit). te. His main title cue, with its engaging use of theremin, is particularly good.
---