Rob Price
Gutbrain Records
rob + gutbrain.com = email
---
2015 April 27 • Monday
It's time again for Nikkatsu action with the compilation CD Gangland War: Bloody Territories 1966–1971, the 368th Soundtrack of the Week.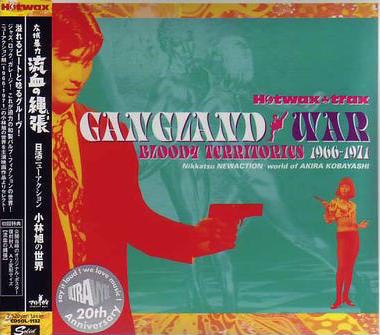 Despite the title, two of the tracks are dated 1965.

What can you expect from this? Well, there are a few kind of cheesy cuts and a few others that are for lounge lovers only.

But in general there are great grooves and guitar sounds, including some nasty fuzz. There are some vocal numbers sung by Akira Kobayashi, the star of all of the movies that the music was written for. (The sub-subtitle of the CD is Nikkatsu New Action World of Akira Kobayashi).

There are some kind of surfy jazz tracks and some jazzy surf tracks. You can hear the music functioning as underscore in places but I'm guessing that a lot of these tunes were source music in their respective movies.
---
2015 April 24 • Friday
Here's a movie that got quite a bit of buzz. Alice got me The Babadook for Christmas and after watching it I think it lived up to the hype.
The basic story is fairly simple. A single mother struggles to make ends meet while trying to take care of her son who seems a little too engaged with the worlds of imagination and fantasy. He has an obsession with arming himself in defense of a supernatural predator, so much so that he brings home-made weapons to school and has violent interactions with other children.

This all sets the scene for a harrowing and intense Freudian horror story: the return of the repressed.

The reason our heroine is a single mother is because her husband died in a car crash while driving her to the hospital to give birth to her son. The first half or so of this movie offers a portrait of this woman as a saint, more of a giving tree than a person, doing everything for her son and for the residents of the nursing home where she works. She appears to have no self, no desires, no anger.

Of course there's no such person. Seemingly out of nowhere comes a gruesome children's book called The Babadook and then the trouble really starts. It's best not to know too much before you see it. All of this is much more than I knew. But this first feature from writer/director Jennifer Kent can stand comparison with Kubrick's The Shining in its use of atmosphere, camera movement, editing and family psychology to create terror. No discussion of this movie would be complete without mentiong the performance of Essie Davis as the mother. She is superb and carries almost the whole movie. Noah Wiseman, who plays her son, is also outstanding.
---
2015 April 22 • Wednesday

Six masked people burst into a bank and start shouting commands. "This is a gig!" they yell. "We're only here for the music…. Just listen and you won't get hurt!"

And then they commence to create a percussion performance piece using items found in the bank: the bill counter, the notary stamps, throwing coins at the bullet proof glass, shredding money, and so on. It's got a killer groove.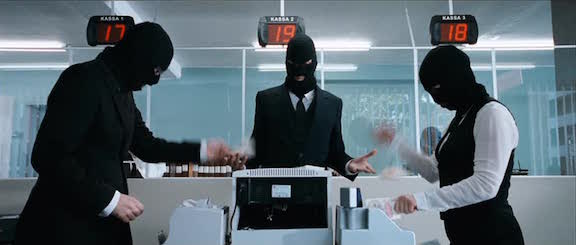 This is just one of six such guerrilla performances, part of a conceptual piece for one city and six drummers. What they're doing is illegal and dangerous, of course. During their hospital performance they do actually kill somebody—but just for a minute. They manage to revive him.

Chasing after them is a tone-deaf policeman with the unfortunate name of Amadeus. Born into a family of musical prodigies, the brother of a world-famous conductor, he's the first to recognize the musical madness behind the criminal street theatre antics. In a neat twist, he comes to recognize the group's activities as a possible source for his own salvation.

Every drummer should see this movie, and lots of other people as well. Sound of Noise seems to have started as a couple of short films which you can watch here and here
---
2015 April 20 • Monday
The 367th Soundtrack of the Week is André Previn's The Subterraneans.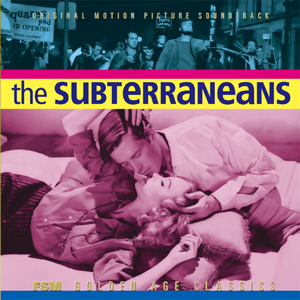 There have been a few releases of this music. I remember listening to one back in the See Hear days. But this Film Score Monthly CD is the only one you'll need: over 79 minutes of music, starting with the original soundtrack album presentation and followed by everything else.

Who cares? Well, take a look at the personnel: André Previn, Carmen McRae, Red Mitchell, Dave Bailey, Russ Freeman, Bob Enevoldsen, Gerry Mulligan, Shelly Manne, Art Farmer, Buddy Clark, Art Pepper, Bill Perkins and Jack Sheldon.

Obviously we're talking about West Coast jazz here, in different configurations such as Previn's own trio, Mulligan's group and so on. Carmen McRae sings a song called "Coffee Time".

While the jazz numbers are the draw, Previn also wrote orchestral underscore, artfully blending it with jazz themes in places. This might be Previn's best film score.
---
2015 April 17 • Friday
It had been too long since I read a Fredric Brown book, a problem I just solved by picking up (and finding hard to put down) Madball.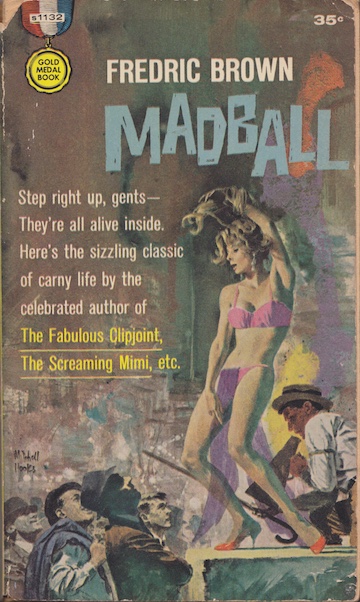 The setting is the carnival and the story is one of murder, lust and pursuit of money from a bank robbery, hidden somewhere on the carny grounds.

Brown doesn't go out of his way to define many of the scene-specific terms, like "mitt camp" and such, but if you've read Nightmare Alley, and I hope you have, you'll be familiar with the lingo. And of course almost all of it can be deduced easily enough from context.

This is a racier book than I expected from something first published in 1953, and franker about sex than anything else of Brown's I remember about reading. But what really distinguishes it is the quality of the writing and the virtuosic handling of plot and character.

Each chapter is written from the point of view of one of perhaps ten different characters, going back to some more than others. (Some don't survive long enough to get a second chapter.) While Brown never writes any of this book in the first person, he alters the writing style itself—vocabulary, syntax, and so on—to convey the different personalities, mentalities and feelings of each chapter's protagonist. The story glides quickly along to its conclusion, perfectly paced and immaculately constructed: no weak coincidences, no illogical or inconsistent actions, every person's impulse perfectly understandable and in character. This is Brown at his best, writing from dizzying heights of skill, precision, imagination and ingenuity. The first line is "Mack Irby stood leaning on a heavy cane listening to the grind of the talker for the unborn show".
---
2015 April 15 • Wednesday

In a not very enthusiastic effort to have more of an "online presence", I've decided to put some things on YouTube.

First up is an All Region Player performance from last January. You don't see the band but you'll hear the live recording synched to the video we accompanied. This is what we've been doing lately and plan to keep on doing for a while.
---
2015 April 13 • Monday
Having just slogged through our federal and state income tax returns, I was in need of relaxing. Fortunately I have this double CD Yasujiro Ozu Music Anthology. Let's make it the 366th Soundtrack of the Week.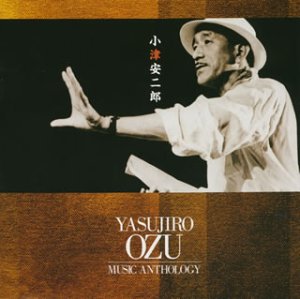 Ozu was famous for caring even less about music than Hitchcock did, telling the composers just to make it the same as it was for the previous movie.

It's true that Ozu mostly stuck to one theme, one story, one movie, one style. But this consistency shouldn't be written off as a shortcoming or a limitation. Ozu belongs to a small group of artists which would also include Giorgio Morandi and Thelonious Monk.

The music is gentle and lilting for the most part. There are similarities throughout the different scores, even with among different composers. Listening to it on its own like this, though, the movies themselves assert their presence, demonstrating that the music is in fact a very important part of Ozu's film world.

Most of the earlier films represented here are scored by Senji Ito. Later on Takanobu Saito becomes the musical voice of Ozu's work. A few films were scored by others.
---
2015 April 10 • Friday
Night of the Living Dead: Behind the Scenes of the Most Terrifying Zombie Movie Ever by Joe Kane ("The Phantom of the Movies") is an entertaining read.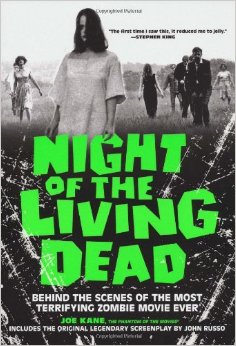 The best parts are the early chapters, which are indeed what the book title describes. It's fascinating to read about these people in Pittsburgh and their seat-of-the-pants movie-making experiences. Especially interesting is the crucial part played by Duane Jones, who not only takes the lead in the movie but transforms the character and the film.

After those few chapters the book goes on to relate what Romero and his other collaborators did following that first great effort. Some of Romero's other films, such as There's Always Vanilla, were unknown to me while others, like Knightriders, I apparently like more than most people.
---
2015 April 06 • Monday
Elmer Bernstein's birthday was a couple of days ago and we'll celebrate by making his music for the great TV show Johnny Staccato the 365th Soundtrack of the Week.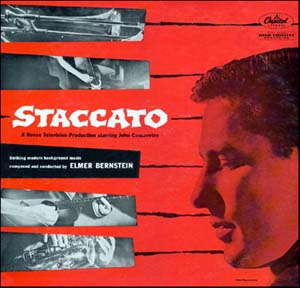 It was a great show, starring John Cassavetes as a private detective in Greenwich Village. Staccato had ambitions to be a jazz pianist and his hang-out was a jazz club called Waldo's, run by Eduardo Ciannelli.

You'd often see great musicians playing on the show, Gerry Mulligan, Shelly Manne and so on. Many of them are on this soundtrack album also.

"Staccato's Theme" uses the same rhythmic foundation as Bernstein's The Man with the Golden Arm. Everybody else copied it, so why shouldn't Elmer borrow from himself?

"Thinking of Baby" is a sultry and swinging blues number, followed by the West Coast jazz of "Poi and Juice". (For a long time I had this tune stuck in my head and thought it was from Henry Mancini's Peter Gunn soundtrack. The two shows had a lot in common.)

One of my favorite tunes is the slow, sad "Night Mood". This is followed by the agressively tense and menacing "Deadly Game", the tune on the record that, with the similar "Greenwich Village Rumble", sounds most like the score from something.

More West Coast-type jazz is found in "The Jazz at Waldo's". This is a decent composition, well played by great musicians, but it's the most generic and least interesting cut on the record.

"Like Having Fun" sounds like it's title, a gently bubbling jazz confection. The easy-going mood continues with the next track, "One Before Closing", which is similar to "Poi and Juice".

The melancholy feel of "Night Mood" suffuses "Walk a Lonely Street" before the record closes on a sprightly, cheerful, up-tempo note with "MacDougal Street Special", another West Coast jazz special.

Great music for a great show. Happy birthday, Elmer Bernstein!
---
2015 April 03 • Friday
This screen shot is from a movie called Le glaive et la balance (1963).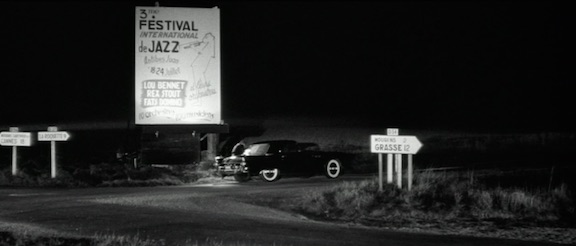 It's a mystery thriller, which no doubt explains why Rex Stout is playing at a jazz festival with Fats Domino and Lou Bennett.
---