2014 December 29 • Monday
Guitarist Duane Denison drummer Jim Kimball (both of Jesus Lizard) have a duo called The Denison/Kimball Trio. This two-person trio composed and performed the score for Walls in the City, our 351st Soundtrack of the Week.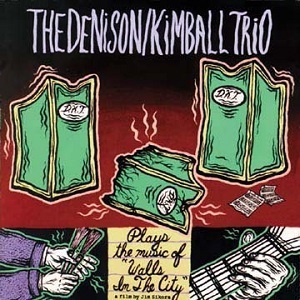 Many of the pieces have Kimball playing a relaxed shuffle with brushes while Denison places some engaging, unusual, bluesy, jazzish lines on top. "Separate Checks" is the most uptempo number, coming close to a kind of post-bop tune. "Postlude" is the most rockish type of tune here, with Denison using distortion and feedback but with Kimball still providing a soft foundation. My favorite track is "One if By Land …", which has a dreamy, exotic atmosphere with both guitar and drums getting different sounds than they do elsewhere on the record. Special thanks to the person who sent me this record. I can't remember who it was! That was ten years ago or something. But thank you!
---