2014 December 08 • Monday
Continuing our guitarist theme, the 348th Soundtrack of the Week is Attila Zoller's Jazz Soundtracks.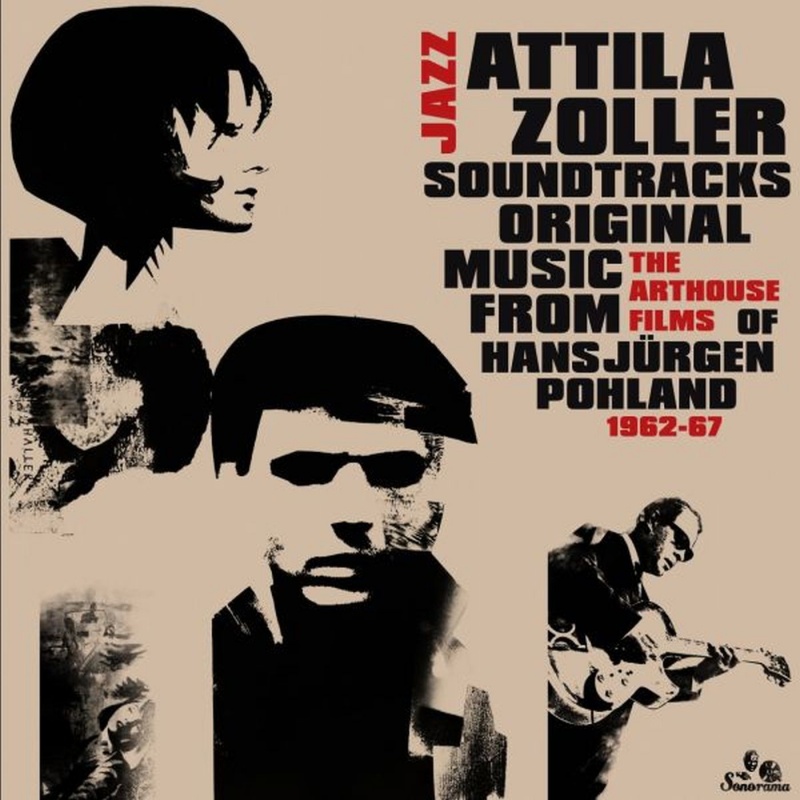 These are very pleasant guitar-jazz tunes, with Zoller playing his own compositions accompanied by unknown sidemen: bass and drums, the occasional flute, sax or trumpet.
Some of them, like the Charlie Byrd-like "Light Wind" seem to be more "jammed" than composed, with the rhythm section laying down a groove with simple changes and Zoller blowing over them.
These were created for German arthouse films in the 1960s and have an energetic looseness to them that's very enjoyable. It's unlikely that you'd guess it was soundtrack music if you didn't know. It's definitely worth listening to. In places you can hear the influence of Jim Hall, who was Zoller's teacher at some point.
---