2014 December 01 • Monday
The soundtracks for this month will all be closely tied to the guitar: composed by a guitarist or featuring a guitarist or both. Soundtrack of the Week #347 is very definitely both: Bill Frisell's score for a movie called All Hat.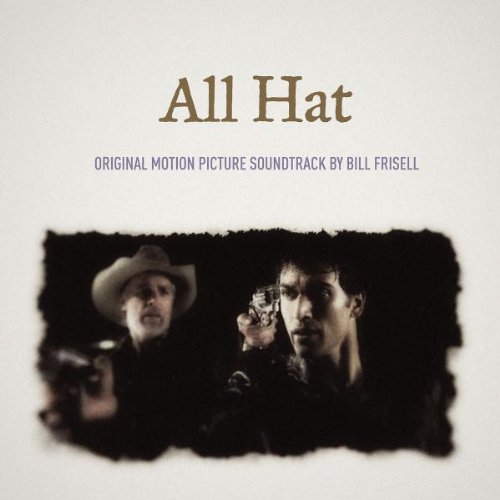 It's bizarre that this record isn't better known. Fans of Frisell's work in, say, the last twenty years should love this blend of Americana, jazz, rock and Frisell's signature subtle use of electronic effects. Frisell's guitar is the main voice of the music and he's accompanied by mostly familiar associates in what I believe to be a unique configuration: Greg Leisz, Jenny Scheinman, Viktor Krauss, Scott Amendola and Mark Graham. (Graham, the harmonica player, is the only one I hadn't heard Frisell play with.)
After an arrangement of "John Hardy", the first cut on the CD, we get into thirty Frisell originals, all swinging, lyrical and delightful. Some of them are surprising rocking or funky, such as "Sting" or "Last Race", while "Interlude 2" shows what Frisell can do with an overdrive.
If you liked more than five Frisell records in the last twenty years, you should pick this up.
---