2014 October 29 • Wednesday
One of the great things about living in Park Slope is finding books on the street. In this case it was a book I'd read a review of and remembered wanting to read, Jeanette Winterson's Why Be Happy When You Could Be Normal?. And I even found it on my block! It turned out to be really great, up there with James Lasdun's Give Me Everything You Have.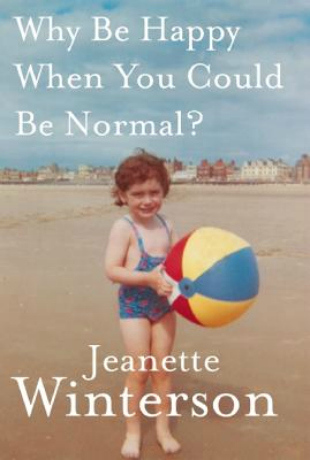 The first line is "When my mother was angry with me, which was often, she said, 'The Devil led us to the wrong crib.'" This is Winterson's adoptive mother, a frightening and troubled person, sympathetic mostly by virtue of her own misery.
Instead of a blow-by-blow account of her incredibly harsh childhood—Winterson's mother's reaction to her daughter's homosexuality is literally an exorcism, a brutal ordeal that includes abuse and starvation—Winterson has made this into a larger story.
She examines the culture of her North England community and how it has changed, mostly for the worse. She has interesting things to say about industrialization and its effects. And of course she covers the changes in herself, her struggle to find her birth mother and the complex emotions this brings out.
It's a fascinating account of the making of a writer and it is, unsurprisingly, very well written.
---