2014 October 03 • Friday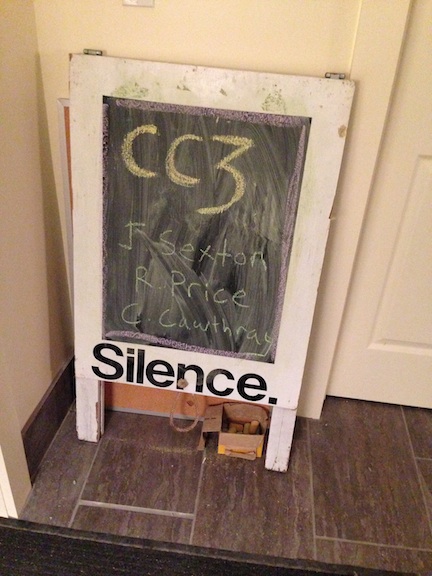 Thanks to all of our friends old and new who came to the Chris Cawthray-Jim Sexton-Rob Price gigs in Guelph and Toronto this week!
The show in Guelph was at this really cool space called Silence. They have a chimney of tape cassettes that goes up from the floor and continues through the roof and up into the sky.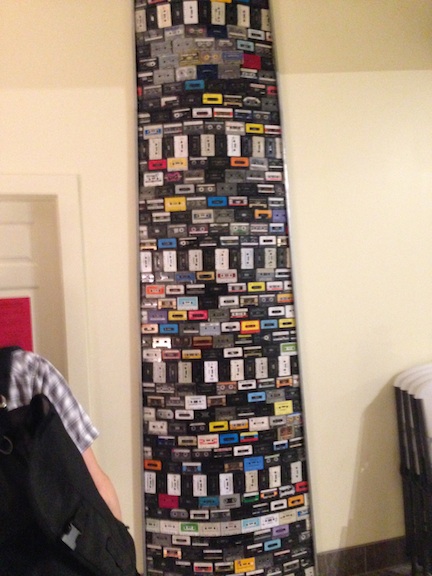 Then we played at a great spot in Toronto, Windup Bird Cafe. Great food, nice people, perfect place to play.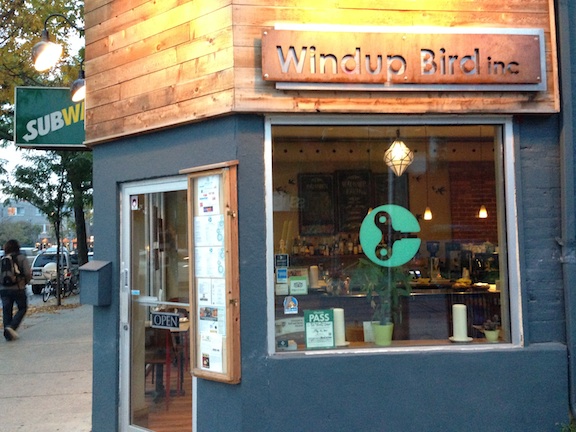 And we all celebrated Chris's fortieth birthday! (Note to self: really learn how to play "Happy Birthday".)
---