2014 September 29 • Monday
In between his famous scores for the African-set movies Zulu and Out of Africa John Barry composed the music for Mister Moses, which starred Robert Mitchum as a conman in Kenya. It's the latest in a series of brilliant re-recordings by Nic Raine conducting the City of Prague Philharmonic Orchestra, recently released on Prometheus Records and the 338th Soundtrack of the Week.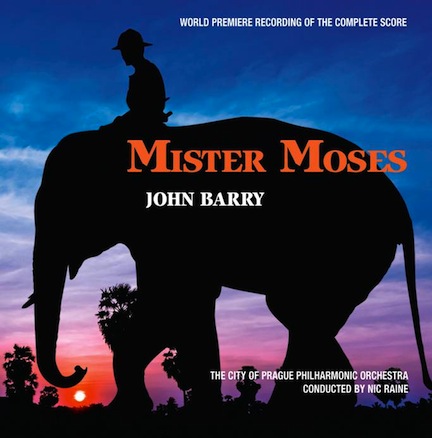 This is essential for John Barry fans. It's a very rhythmic score, using lots of percussion, but still has a lot of classic John Barry writing for horns and strings. If you know his work you'll find yourself being reminded of other of his scores as you listen to it, but it's still very much its own thing.
---