2014 August 25 • Monday
Quincy Jones's score for The Italian Job is the 333rd Soundtrack of the Week.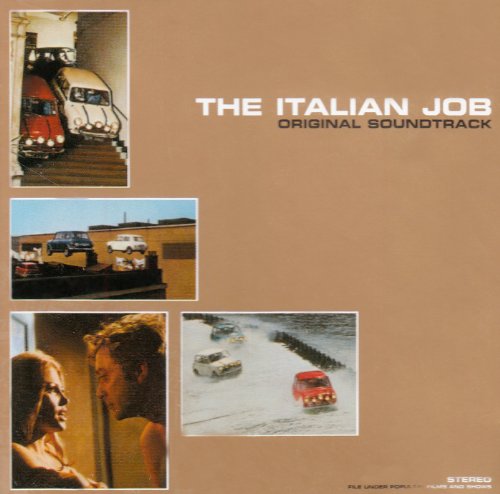 It starts with the lounge pop masterpiece "On Days Like These", sung by Matt Munro, familiar from many a movie theme song (From Russia with Love, for example). There's an instrumental bossa version with tenor sax later on.
There's some pseudo classical underscore type stuff which occasionally quote "On Days Like These" also. It's nice how Jones uses the harpsichord.
"Something's Cookin'" is a laid back and slinky instrumental that could almost be an out-take from a later Booker T. & The M.G.'s record.
"It's Caper Time" is a wild shake shouter which is reprised in a slower, jerkier version as "Smell That Gold!".
The harpsichord really shines on "Greensleeves and All That Jazz", whose title should tell you most of what you need to know. It's very bluesy and has a great sound, just harpsichord, upright bass and drums, with flute joining in the second half.
The main theme song returns again in a wordless vocal version, a wonderfully dreamy cut.
Finally there's a group vocal number called "Getta Bloomin' Move On!", kind of like a pub singalong, with Michael Caine himself among the voices!
---