2014 August 06 • Wednesday
2014 San Diego Comic-con day two: the actual con!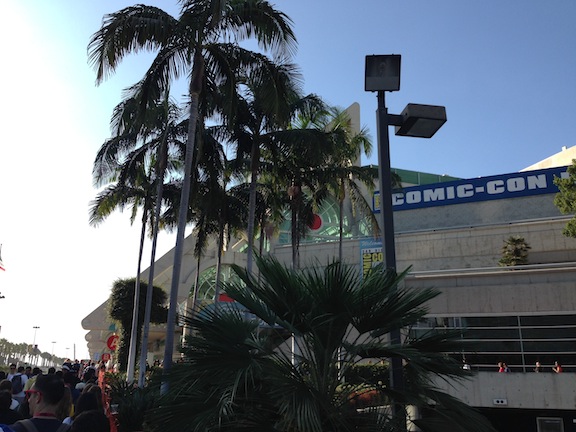 Perhaps you recall that my first day was spent in North Park, drinking a lot of beer and buying a bunch of records. (More on the records later.)
Thursday I wandered down to the con—literally walked the three or four miles from my hotel, through Balboa Park, stopping at a place called Lucy's for huevos rancheros before heading to the convention center.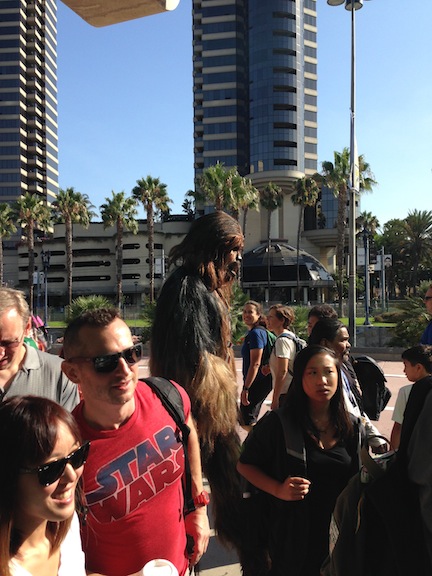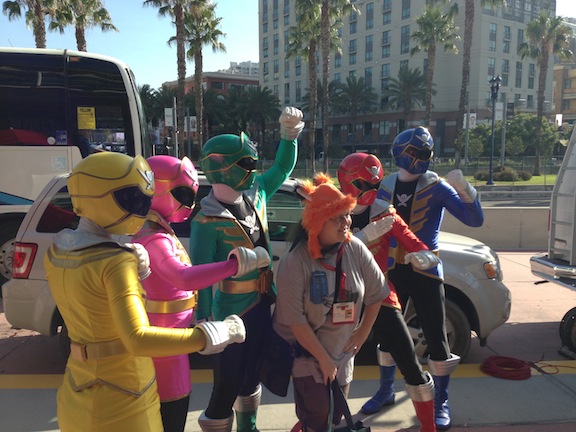 One of the best costumes I saw was on this truck.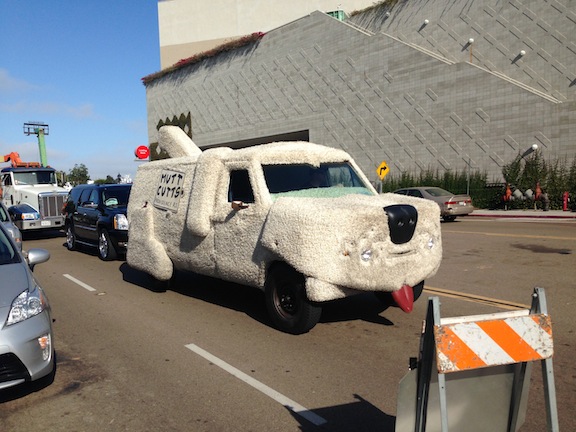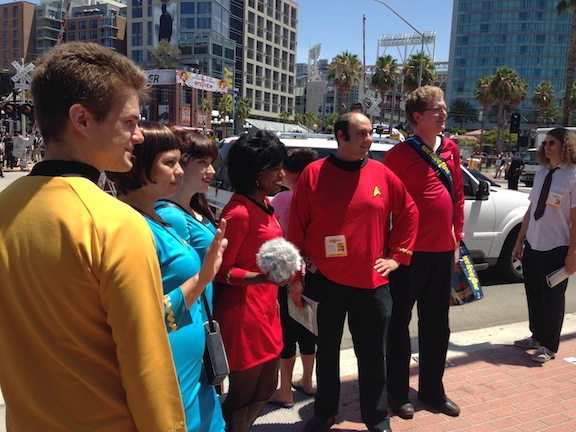 There was a Gotham City zipline and a Godzilla exhibit on the pier behind the convention center.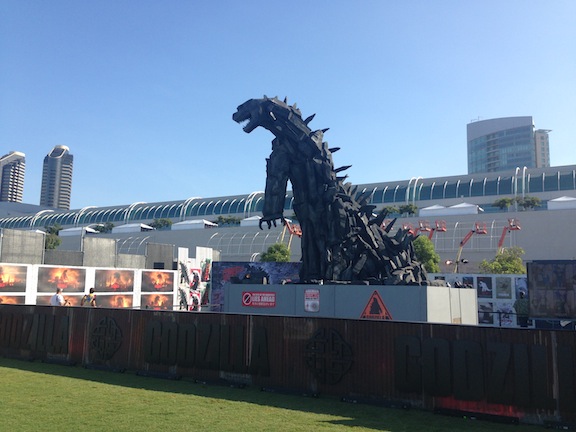 I tried to go to a Godzilla panel but it was canceled. Later I went to a Jules Feiffer panel but Jules Feiffer wasn't there and the people who were there didn't seem prepared to do much without him so I left.
Inside the exhibition hall I was impressed, as I am every year, by the original pulp art and illustration that can be yours for thousands of dollars. I might have bought the Reefer Girl painting if I'd had the money.
I did get this foam Sharknado 2 chainsaw for free, though.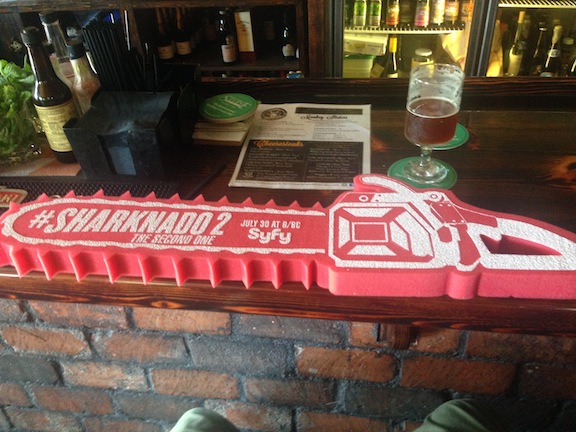 Large groups of people—and just about everything else, now that I think of it—make me want a beer, so I started walkig northeast toward Hamilton's Tavern, one of my favorite San Diego spots. On the way, though, I ran into Monkey Paw Brewing, which is now probably my favorite San Diego spot! (And I think that Hamilton's is their sister bar or something.)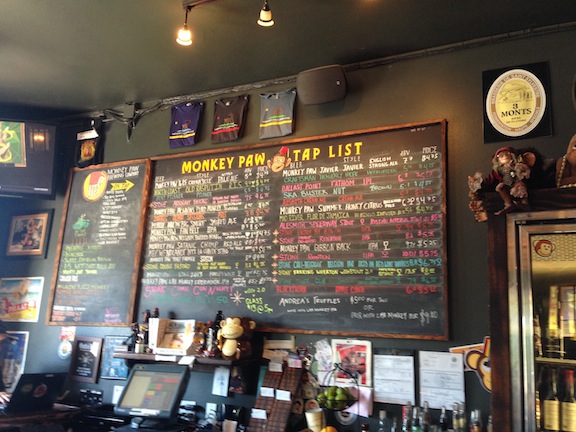 They had the best beer selection of all the places I went to, which is really saying something. The food was quite good as well. I had an awesome cheesesteak there. And they have these amazing chocolate truffles.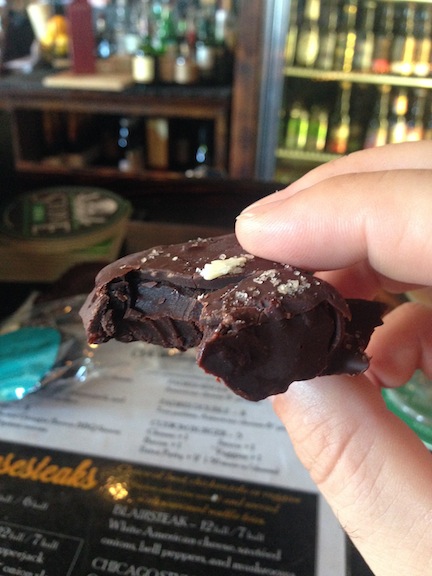 These are handmade by a local woman who uses Monkey Paw beer in the recipe. Every week they give her a different beer to incorporate and you can pair the truffles with the beer at the bar. They were incredible.
The brewery itself is literally on the other side of the wall of the bar.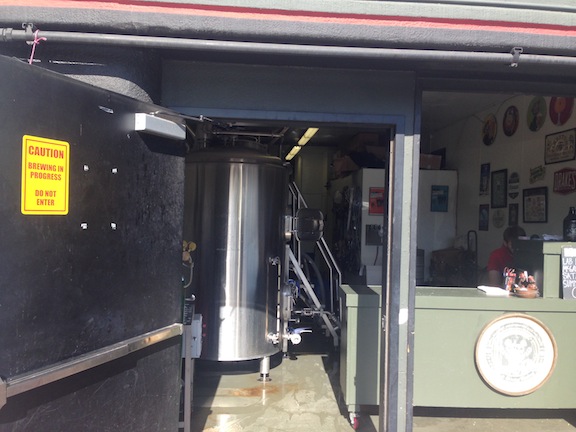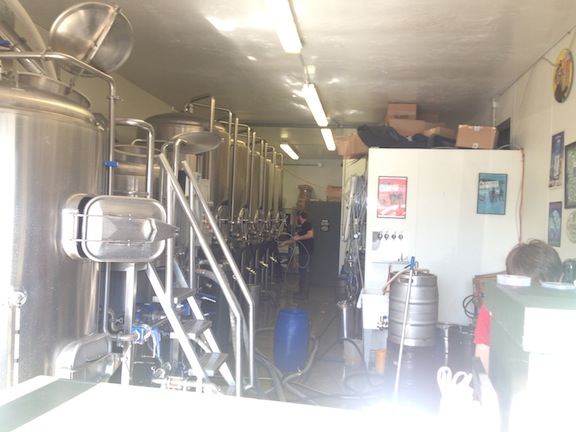 At this point I'd probably had enough to eat and drink but my route back to the hotel—another three or four mile walk—took me past Hamilton's, so in I went.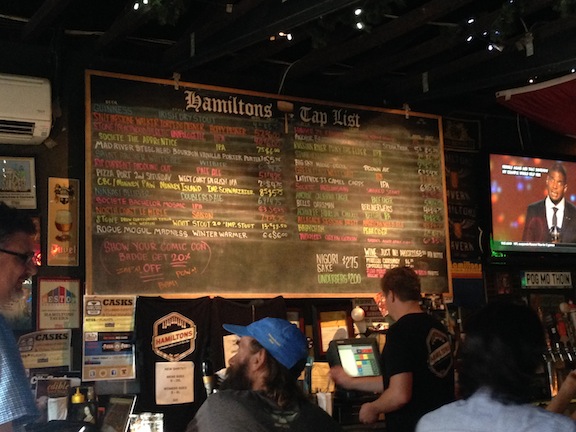 I wasn't exactly hungry but I didn't regret ordering this amazing sausage sandwich.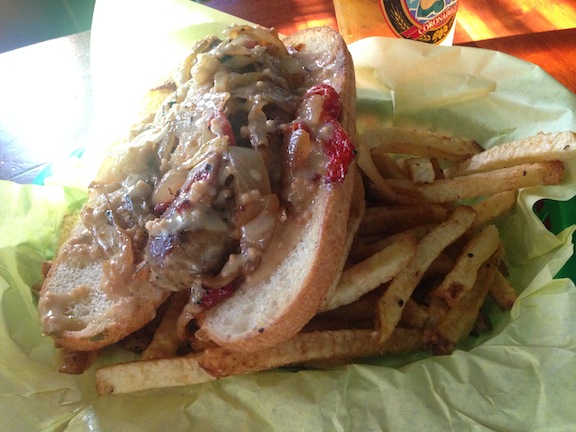 Then it was time to call it a night—after stopping at the Stone Company Store for a couple of small glasses and a t-shirt.
---