2014 July 23 • Wednesday
Billy Byrd was a jazz guitarist who joined Ernest Tubb's band in 1949. He added some different flavors and became an integral part of the group's sound.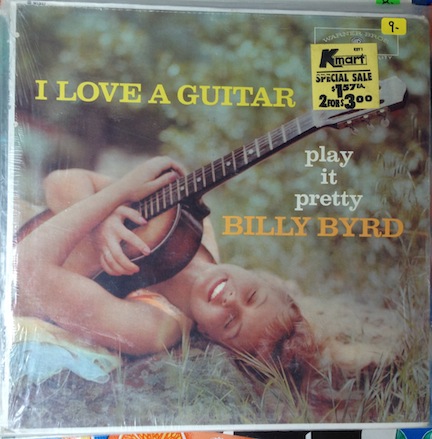 This solo effort—how about that Kmart sticker?—is quite nice, a welcome addition to my miscellaneous mid-century guitar record collection. WFMU Record Fair again.
---