2014 May 19 • Monday
The 319th Soundtrack of the Week is this collection of songs from Western films and television shows.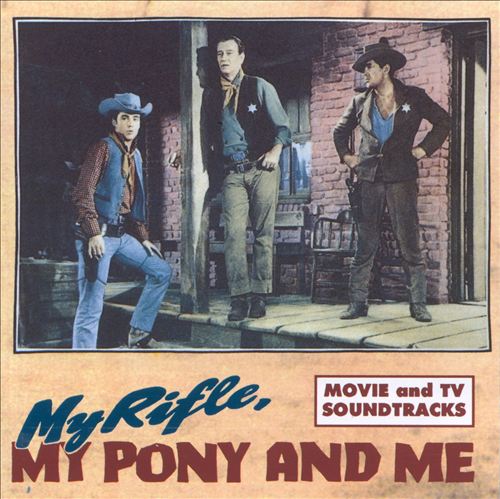 This is from Bear Family, one of my favorite record labels. It's a great collection. I'd heard, for instance, Dean Martin and Ricky Nelson sing the title song before but I'd never heard it with John Wayne's introduction before. (I suppose this was for radio broadcasts.) And I'd heard Bill Frisell play "Shenandoah" before but I'd never heard this version with James Stewart—who doesn't sing but speaks his part.
Some other familiar cuts are Johnny Cash doing both "The Sons of Katie Elder" and "The Rebel Johnny Yuma" as well as Frankie Laine's "Gunfight at O.K. Corral" and "Rawhide". (Too bad Laine's "3:10 to Yuma" isn't on here.)
Some new ones that I enjoyed included Merle Kilgore's "Nevada Smith", "And the Moon Grew Brighter" sung by Kirk Douglas and Tab Hunter's "I'm a Runaway".
Dean Martin's "Rio Bravo" is on here as well, as are several songs by Roy Rogers and The Sons of the Pioneers. Tex Ritter, Marty Robbins and Johnny Horton are also represented. (Of course Lorne Greene doing "Bonanza" is on here as well.
---