2014 April 30 • Wednesday
Brad Gilbert's Winning Ugly was good enough that I read this other book of his, I've Got Your Back.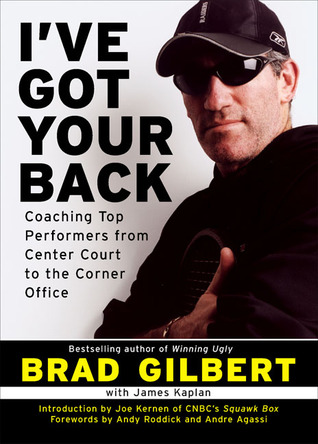 Winning Ugly was mostly practical tennis advice for tennis players. I've Got Your Back is also a tennis book but more about Gilbert's history as a young player and, later, as a coach to Andre Agassi and Andy Roddick.
There's a message throughout on the importance of positivity, humility and persistence and it's backed up with numerous examples from Gilbert's experiences. There's a give and take between the coach and the player. Gilbert makes Agassi wake up early, Agassi makes Gilbert be polite to the people working at the courts.
Very entertaining and a quick read, and pretty tennis-specific, I thought, despite the subtitle and the introduction by Joe Kernen.
---