2014 April 21 • Monday
Sol Kaplan's score for The Spy Who Came in from the Cold is the 315th Soundtrack of the Week.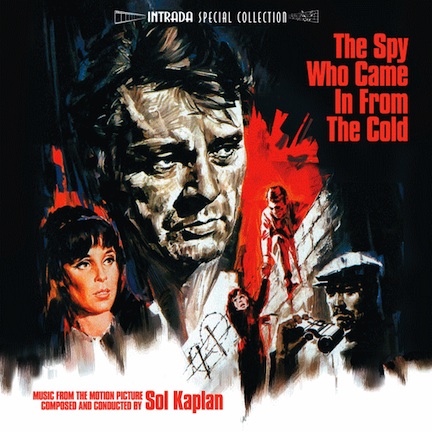 Kaplan came up with a perfect accompaniment for this bleak tale of cold war betrayal and anguished love. The haunting theme winds its way through many of the cues, often with pounding lower register piano adding menace and tension.
Intrada's CD has the original film soundtrack as well as the re-recorded album release. For the album the music has been brightened and softened significantly. While this was a film very much at odds with the James Bond craze sweeping the world, the album cuts have been Bonded up with swinging horns and a jauntier feel. The night club scene was exploited for its obvious groove potential.
Both the album and the original soundtrack are very good and it's wonderful to have them on CD. The original soundtrack recording is what I enjoy most, though.
---