2014 April 18 • Friday
Good news! Another Dex Romweber record!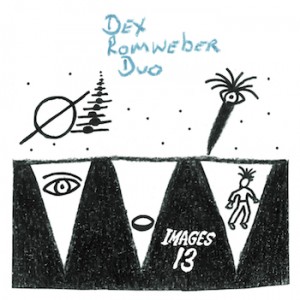 And it's a great one, only about 34 minutes long but very satisfying.
It might be my favorite of Dex's post-Flat Duo Jets albums, in fact. The originals are all very strong and the selection of covers especially good: The Who's "So Sad About Us", Sharon Sheeley's "We'll Be Together Again" and, to my delight, an inspired interpretation of Harry Lubin's "Weird", from the soundtrack to One Step Beyond.
If you've never checked out Dex before this is a pretty good place to start.
---