2014 April 11 • Friday
Last summer I signed on to a crowd-funding proposal to reprint some Australian comic strips. I only knew about it was because I had previously ordered a volume of reprints of Air Hawk and the Flying Doctor from the same people. (Eddie Campbell did the cover and that was enough for me. I also really like adventure strips and Air Hawk looked good.)
A second volume of Air Hawk was included in this crowd-funding thing, as well as a book of cartoons by Rob Feldman and, most interesting, reprints of Monty Wedd's Ned Kelly comic strip that ran in the Sydney Daily Mirror from September 22, 1974, to July 10, 1977.
This Ned Kelly book arrived recently and it is really cool.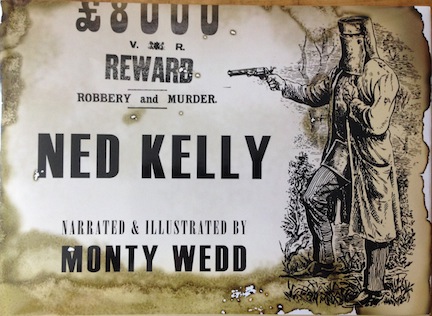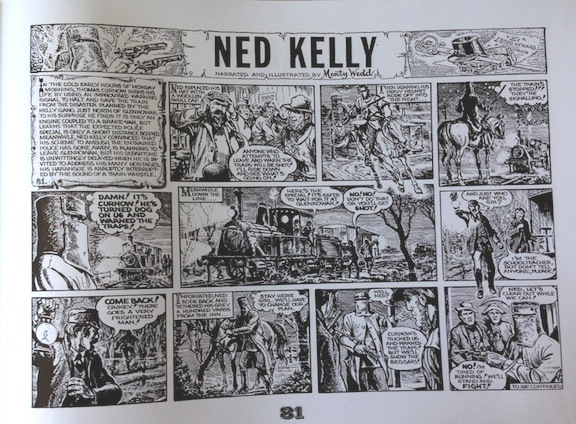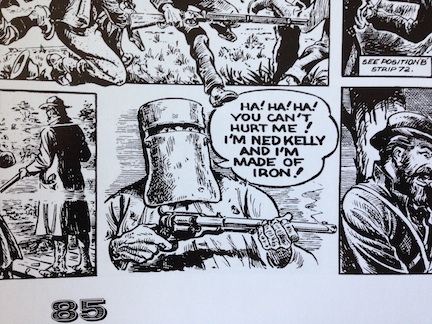 Thanks to Nat Karmichael, who made all this happen! In a note to me he mentioned that I was the only person in the United States to participate in this! I'll never take part in the Olympics, but I'm pleased to represent my country in the area of supporting reprints of newspaper comic strips.
---