2014 March 31 • Monday
Now we come to the last of Fresh Sound's four CD reissues of jazz soundtrack LPs. Franz Waxman's Crime in the Streets and Gerald Fried's Dino are the 312th Soundtrack of the Week.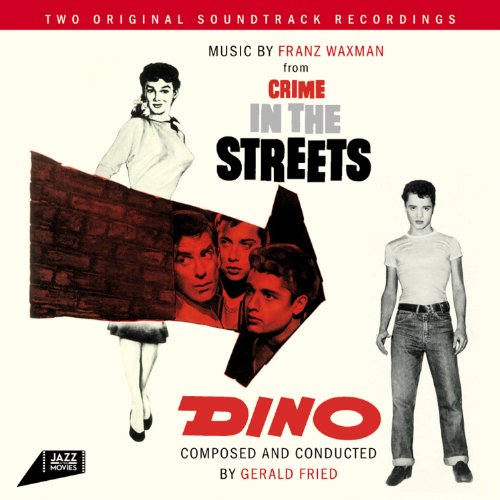 Crime in the Streets is one of many movies to be mislabelled film noir when released on video. It's a socially conscious juvenile-delinquent movie. It's a bit stagey but not bad. John Cassavetes is in it.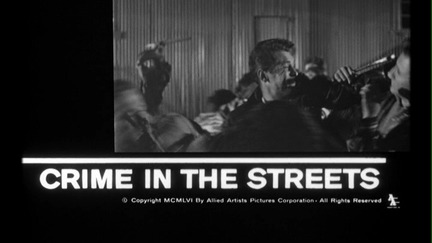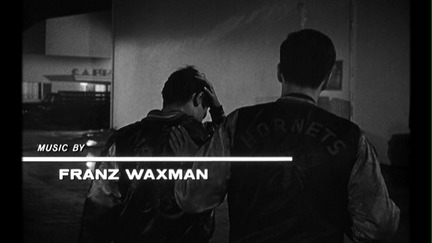 Waxman's music is great; complex, rhythmically intense, shrugging of influences from Elmer Bernstein and Duke Ellington to find its own identity.
There are three tracks, each a suite of themes and cues from the film. They cover a lot of ground. After that are three sketcehes" Nostalgia", "Song" and "Blues". These are apparently based on incidental music from the score. Finally there's a jazz orchestra piece, "Theme, Variations and Fugato".
The Varèse Soundtrack Club released the same program on a CD by itself a while back.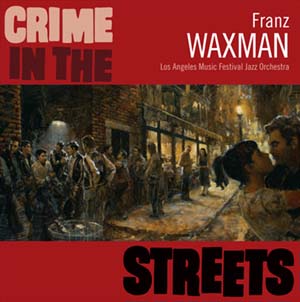 Dino's score starts out in a much different mood, much more menacing and stripped down, all low notes and stabbing brass and percussion. There's a quality to "Death in a Warehouse" which might remind you of some of Akira Ifukube's Godzilla music.
"Reform School" has some Herrmannesque string attacks and intensity. "Homecoming" is incredibly bleak and "Nightmare" offers no comfort at all, sustaining the mood of fear and panic that has dominated so far.
Just when you think you can't take anymore, the score swings into some toe-tapping tunes with "Saturday Night" and "Little Jazz". I'll guess these are for party scenes or something like that.
Things get mean again with "Meditation", then very romantic and seductive with "First Love". The record ends with another tense piece, "Defiance", then th Bernsteinesque "Waiting and Conclusion".
---