Rob Price
Gutbrain Records
rob + gutbrain.com = email
---
Guitarist Duane Denison drummer Jim Kimball (both of Jesus Lizard) have a duo called The Denison/Kimball Trio. This two-person trio composed and performed the score for Walls in the City, our 351st Soundtrack of the Week.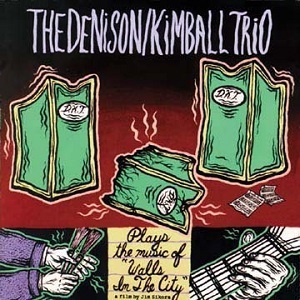 Many of the pieces have Kimball playing a relaxed shuffle with brushes while Denison places some engaging, unusual, bluesy, jazzish lines on top. "Separate Checks" is the most uptempo number, coming close to a kind of post-bop tune. "Postlude" is the most rockish type of tune here, with Denison using distortion and feedback but with Kimball still providing a soft foundation. My favorite track is "One if By Land …", which has a dreamy, exotic atmosphere with both guitar and drums getting different sounds than they do elsewhere on the record. Special thanks to the person who sent me this record. I can't remember who it was! That was ten years ago or something. But thank you!
---
2014 December 24 • Wednesday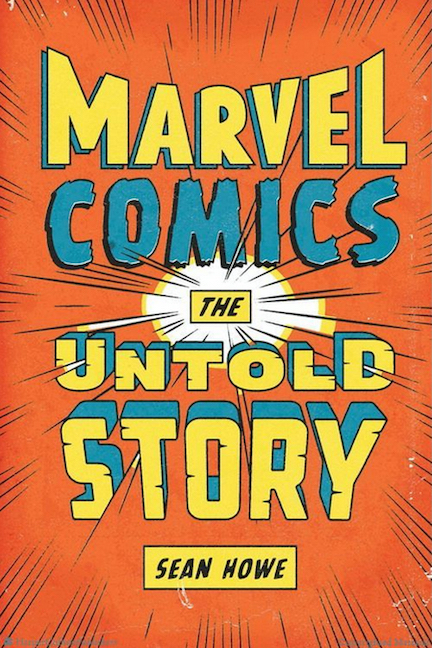 Sean Howe's Marvel Comics: The Untold Story is a fairly engrossing read, understandably constrained by the limits of what it's possible to know. Jack Kirby and Steve Ditko's role in creating many of the most famous and lucrative characters is similar to the battle over the composer credit for "The James Bond Theme". Just as it seems ludicrous for John Barry not at least to share the publishing with Monty Norman, it seems insane that Kirby and Ditko (and others who worked for Marvel) don't get a piece of the pie they helped make.

But what is legal is not necessarily fair. Howe's book does not go deeply into this affair although it gives it more attention than any other single part of the Marvel story.

What makes this a gripping book is the real-life characters, not the comic-book heroes. It's a story of passionate writers and artists working under extremely difficult conditions, often for fickle and boorish corporate masters. Marvel in the 1990s comes out looking more like a super villain intent on harnessing the power of creativity to take over the world.
---
2014 December 22 • Monday
This week's guitarist-penned score, the 350th Soundtrack of the Week, is Johnny Handsome by Ry Cooder.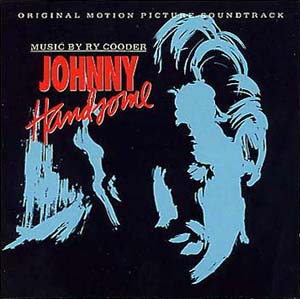 The music is performed by a core trio of Cooder with Jim Keltner on drums and Steve Douglas on sax. There's also a horn section playing arrangements by Van Dyke Parks. Cooper plays keyboards, bass, accordion, fiddle and percussion in addition to his familiar guitar. Most of the music is lyrical and wistful. When there are grooves of any kind Keltner freakin' nails it! The only "rock" moments come with "First Week at Work" and "Smells Like Money". The rest of the cues are either lush, dreamy and textural or "down home" groovin'.
---
2014 December 19 • Friday
This might be the reprint of the year, Taschen's complete edition of Winsor McCay's Little Nemo in Slumberland.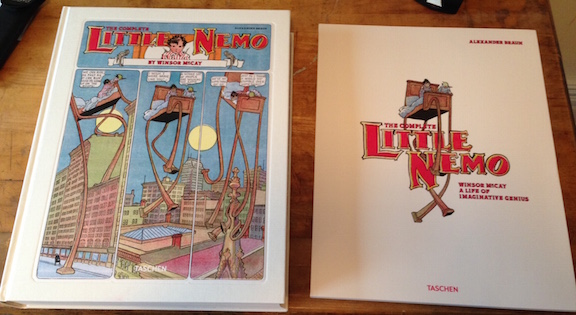 It's quite a tome. I think it weighs about 18 pounds. It even comes with a handle!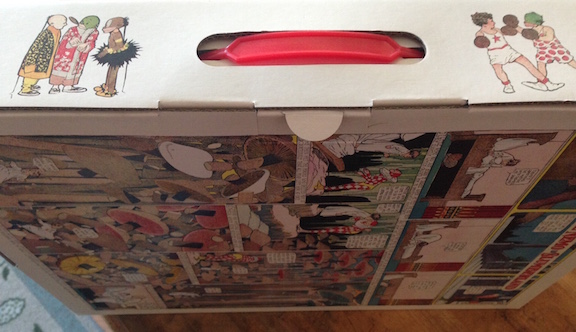 ---
2014 December 17 • Wednesday
Lucille Fletcher is best known for writing Sorry, Wrong Number, a famous radio play that became a movie starring Barbara Stanwyck. She wrote some great novels, too, and The Girl in Cabin B54 is one of them.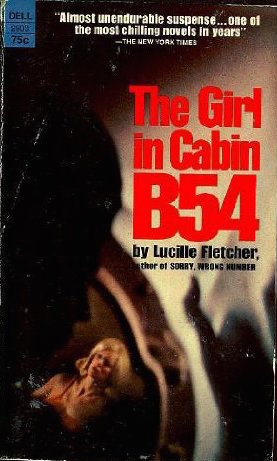 Vernon Grove is the doctor on a cruise ship. Once on track for a life as a respected professional with a wholesome personal life, for eight years he has been divorced and distant from his young son while concentrating his energies on seducing young women on trans-Atlantic voyages. It's a game to him and he is its champion. But then he reflects on one time things did not work out, with a passenger in cabin B54. Two years ago, this resulted in horror and Dr. Grove cannot even approach that part of the ship without feeling uneasy. Now there is another attractive young woman in that same cabin, a woman who claims to be psychic and fighting possession by the vengeful spirit of a dead woman with a grudge against Grove. The Girl in Cabin B54 is extremely well written, a perfectly modulated and precisely crafted work of suspense. Where any author can throw out metaphors left and right, Fletcher weaves them into her story to support the plot and reveal the characters. This is also at least two stories of possession, the one about the two women but also one about Grove's possession by luxury, desire, complacency, superiority. The ship itself is something of a vampire. If you like Alfred Hitchcock and Cornell Woolrich then you'll like Lucille Fletcher also.
---
2014 December 15 • Monday
The 349th Soundtrack of the Week, once again from a guitarist, is Grant Green's score for The Final Comedown.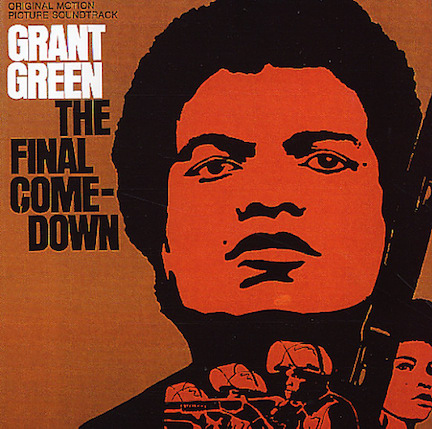 align="left"> I expected this to be a breezy, funky record and while it is, it's also at time pensive and suspenseful. There's plenty of action from the guitar, as you'd expect, but there's also a lot from other instruments, notably the timpani and various wind instruments.

Some tunes, like "Past, Present and Future" and "Luanna's Theme" are masterpieces of propulsive, percussion-driven music, almost miniature sound worlds.
---
2014 December 12 • Friday
For years, back in the '90s, I always had a Jim Hall discography in my back pocket. I had written it out by hand and limited it mostly to recordings from early in Hall's career. It seemed to me then and still seems to me now that Jim Hall's playing in the early 1960s is and always will be among the greatest guitar playing of all time. Anytime I was near a record store—they were still quite common twenty years ago—I would get out my folded up piece of paper and search the jazz section.
Since I am an extremely fortunate fellow, this morning I received in the mail, from my mother, a CD with two of these early '60s recordings on them. Billy Taylor's Impromptu is a piano quartet record with Bob Cranshaw and Walter Perkins, while Paul Bryant's Burnin' is an organ quartet with Jimmy Bond and Jimmy Miller. I remember the names from my list but I never came across these records in my travels.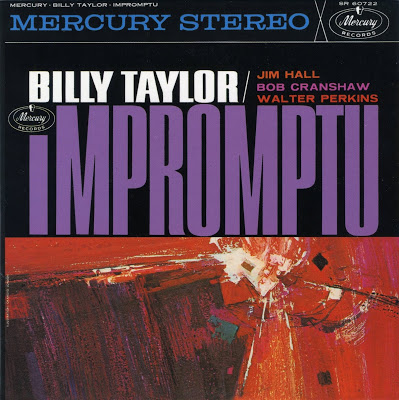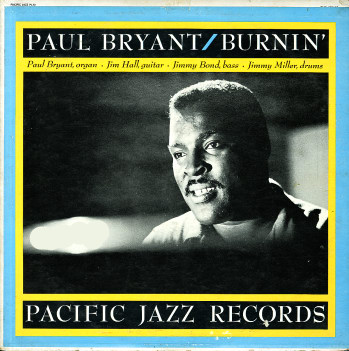 Both are great records with many rewards for the Jim Hall fan. It's particularly thrilling to hear the the Paul Bryant album since I can't recall ever hearing Jim Hall with Hammond organ before. And they play "Love Nest", which I will always remember as as the theme to the old Burns and Allen radio show.
---
2014 December 10 • Wednesday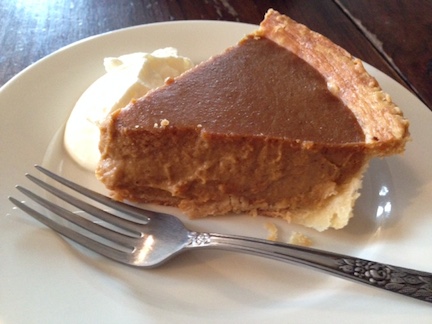 Brown butter pumpkin pie at Four & Twenty Blackbirds.
---
2014 December 08 • Monday
Continuing our guitarist theme, the 348th Soundtrack of the Week is Attila Zoller's Jazz Soundtracks.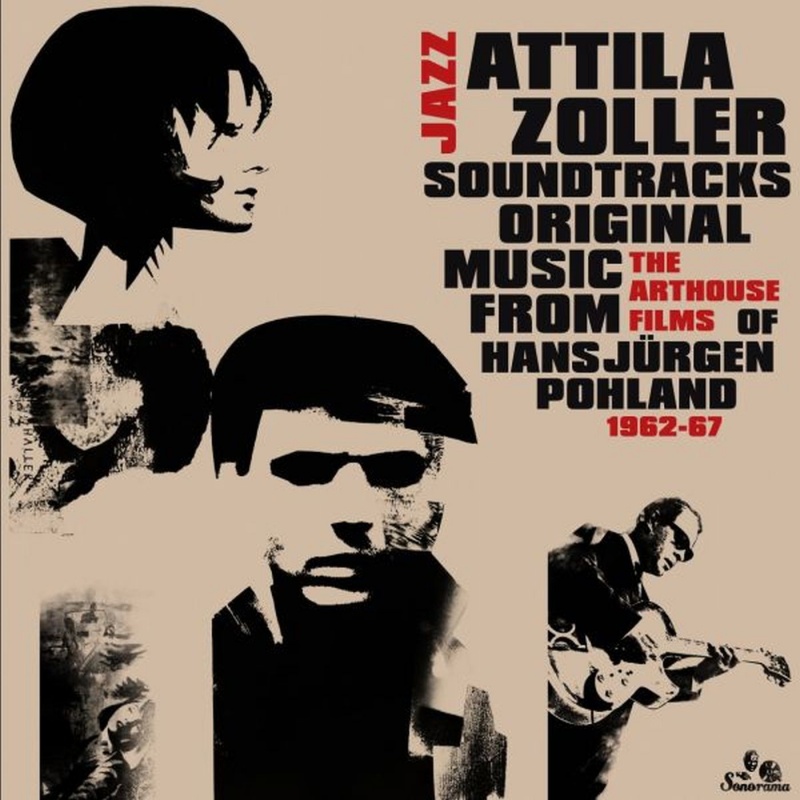 These are very pleasant guitar-jazz tunes, with Zoller playing his own compositions accompanied by unknown sidemen: bass and drums, the occasional flute, sax or trumpet.
Some of them, like the Charlie Byrd-like "Light Wind" seem to be more "jammed" than composed, with the rhythm section laying down a groove with simple changes and Zoller blowing over them.
These were created for German arthouse films in the 1960s and have an energetic looseness to them that's very enjoyable. It's unlikely that you'd guess it was soundtrack music if you didn't know. It's definitely worth listening to. In places you can hear the influence of Jim Hall, who was Zoller's teacher at some point.
---
2014 December 05 • Friday
Here's another record I got at Nickelodeon in San Diego last summer.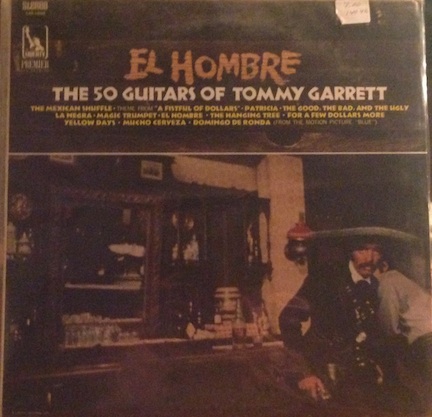 Never heard of Tommy Garrett before, but I like this record. All nylon string guitar and a few Morricone covers, the themes from the three Eastwood/Leone movies. There's also a nice rendition of "Patricia", which I always associate with 8 1/2.
---
2014 December 03 • Wednesday
Piora is a restaurant in the West Village that celebrated its one-year anniversary a few months ago and already has a Michelin star. All I knew about it, however, was its address and what time I was supposed to be there for dinner.
It turns out that Piora is a Korean/Italian restaurant and definitely on my first-call list.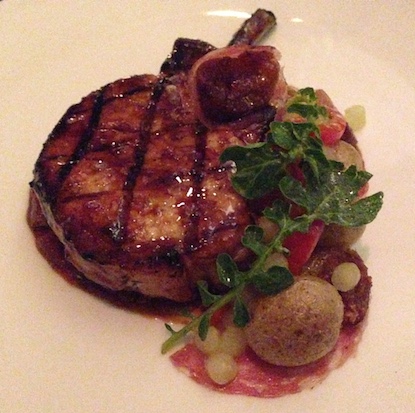 What you have there is a grilled Heritage pork chop with fig, apple and soppressata. Delicious. I wish I had taken a photo of the egg appetizer, which was served with chicken wing, potato and artichoke barigoule. It was amazing, perhaps even unique. > Piora's owner came by our table to say hello and was kind enough to give me a sample of their house-made kimchi, which follows his mother's recipe. It was wonderfully light and complex. I love kimchi anytime, anywhere, but this was something different.
What else? Nice atmosphere, small but not at all cramped—intimate is the word, overused as it is—decor extremely tasteful, highly knowledgable, alert and friendly staff and one of the best negronis I've ever had (with a very interesting ice cube).
---
2014 December 01 • Monday
The soundtracks for this month will all be closely tied to the guitar: composed by a guitarist or featuring a guitarist or both. Soundtrack of the Week #347 is very definitely both: Bill Frisell's score for a movie called All Hat.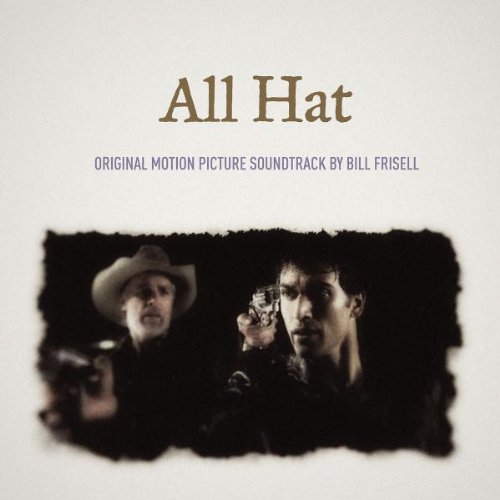 It's bizarre that this record isn't better known. Fans of Frisell's work in, say, the last twenty years should love this blend of Americana, jazz, rock and Frisell's signature subtle use of electronic effects. Frisell's guitar is the main voice of the music and he's accompanied by mostly familiar associates in what I believe to be a unique configuration: Greg Leisz, Jenny Scheinman, Viktor Krauss, Scott Amendola and Mark Graham. (Graham, the harmonica player, is the only one I hadn't heard Frisell play with.)
After an arrangement of "John Hardy", the first cut on the CD, we get into thirty Frisell originals, all swinging, lyrical and delightful. Some of them are surprising rocking or funky, such as "Sting" or "Last Race", while "Interlude 2" shows what Frisell can do with an overdrive.
If you liked more than five Frisell records in the last twenty years, you should pick this up.
---