2013 December 16 • Monday
John Lewis's score for Odds Against Tomorrow is the 297th Soundtrack of the Week. It features Gunther Schuller, Milt Jackson, Percy Heath, Connie Kay, Bill Evans and, on guitar, the late, great Jim Hall.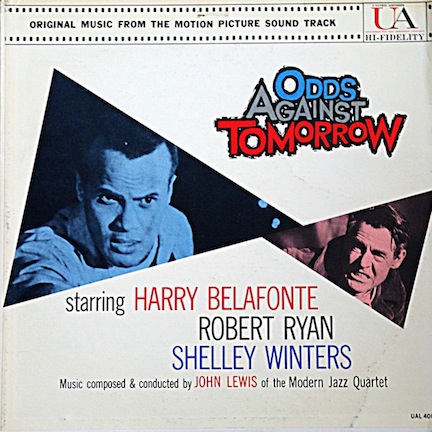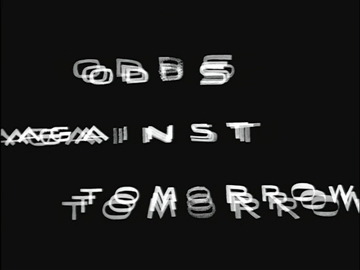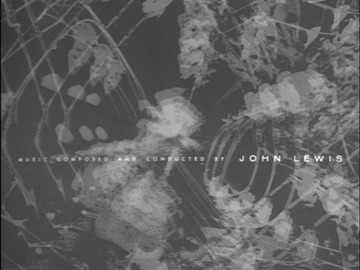 The "Prelude to Odds Against Tomorrow" kicks off with a burst of calypso-like rhythm, some haunting piano playing and then a melancholy figure to be heard many more times.
There's a beautiful harp intro to "A Cold Wind Is Blowing" — I thought it might be Jim Hall at first. Horns suggest the prelude.
Then there's "Five Figure People Crossing Paths" which begins with timpani followed by horns playing the figure from the prelude. again. It ends up swinging gently with some nice interplay between Jim Hall and Milt Jackson.
"How To Frame Pigeons" has ominous horn and bass textures, with some lovely harp and vibes playing.
"Morning Trip to Melton" is delicate, suspenseful and bluesy with some very tasteful and restrained playing by Hall. The tense "prelude" horns come in again. Connie Kay introduces some urgency with his playing on cymbals and the theme is brought in again, this time by tuba.
After that is some very modern-sounding music with echoes of both the theme and Dixie, for "Looking at the Caper". Then