2013 December 16 • Monday
John Lewis's score for Odds Against Tomorrow is the 297th Soundtrack of the Week. It features Gunther Schuller, Milt Jackson, Percy Heath, Connie Kay, Bill Evans and, on guitar, the late, great Jim Hall.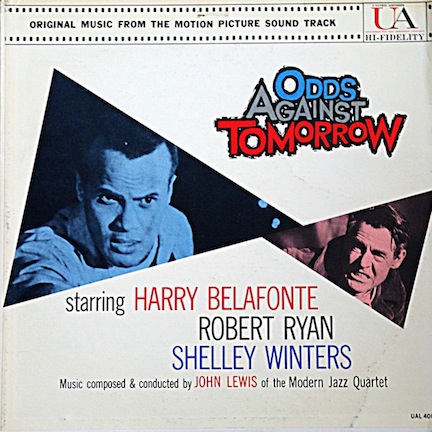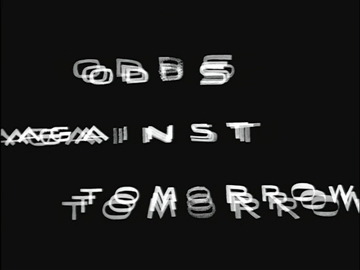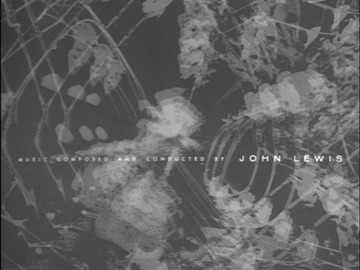 The "Prelude to Odds Against Tomorrow" kicks off with a burst of calypso-like rhythm, some haunting piano playing and then a melancholy figure to be heard many more times.
There's a beautiful harp intro to "A Cold Wind Is Blowing" — I thought it might be Jim Hall at first. Horns suggest the prelude.
Then there's "Five Figure People Crossing Paths" which begins with timpani followed by horns playing the figure from the prelude. again. It ends up swinging gently with some nice interplay between Jim Hall and Milt Jackson.
"How To Frame Pigeons" has ominous horn and bass textures, with some lovely harp and vibes playing.
"Morning Trip to Melton" is delicate, suspenseful and bluesy with some very tasteful and restrained playing by Hall. The tense "prelude" horns come in again. Connie Kay introduces some urgency with his playing on cymbals and the theme is brought in again, this time by tuba.
After that is some very modern-sounding music with echoes of both the theme and Dixie, for "Looking at the Caper". Then vibes take the lead for some jazzy dramatic underscore in "Johnny Ingram's Possessions".
"The Carousel Incident" is in fact carousel music, joined eventually by the prelude theme. This is followed by "Skating in Central Park, a happy, laid-back waltz with nice vibes soloing. Apparently this piece became a staple of the Modern Jazz Quartet.
Some interesting guitar lines, with Hall playing lots of seconds, introduce "No Happiness for Slater". This time Hall gets to introduce the prelude theme. Heath and Kaydrums get into a groove and Jim starts playing a great bluesy solo with some support from Evans. This is a combo that should have done more together! Horns come in near the end with their now-familiar menacing textures.
That's side one. Side two kicks off with Main Theme: Odds Against Tomorrow", a full exploration of what was hinted at in the prelude. It has a very nice melodic line played on flute with invaluable harp accompaniment.
"Games" is bubbly and playful with an easygoing swing to it while "Social Call" has an ominous bass and percussion intro. Vibes, harp and piano create a bridge to a swinging section with nice playing by Evans and Heath.
Tense horn playing starts "The Impractical Man", then there's the usual figure introduced by guitar. There's a nice moment when Jim plays some chords with bass and drums. He also takes another spin at the theme near the end.
There's a different sort of feel to "Advance on Melton": brighter color and jauntier rhythm, heightened suspense.
"Waiting Around the River" has an intriguing intro for timpani, percussion. Harp, vibes and other instruments come in gradually. The harp part is somewhat Herrmannesque here. Lots of ostinato playing and a nice guitar feature, more righteous bluesy soloing from Jim Hall. The same mood continues in "Distractions".
A blast of the jitters, real anxiety music sums up "The Caper Failure". Finally there's the "Postlude", with the usual theme again and the extended theme. There's another nice spotlight on the guitar for a few seconds.
---